2011
Bruno da Rocha Pereira Promoted to Coryphée at Dutch National Ballet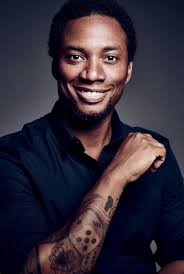 Bruno da Rocha Pereira joined the Dutch National Ballet in 2006, dancing in the Corps de Ballet. He was promoted to Coryphée in 2011. 
Pereira was born and raised in Rio de Janeiro, Brazil. There he trained at the Maria Olenewa State School of Dance. Pereira was a Principal dancer with ballet company, City Theatre from 2000 to 2006. At the Dutch National Ballet, Pereira also choreographs for the company as part of the New Moves program.
See Bruno Da Rocha Periera
Other Happenings in 2011
Dance/Ballet
Toshiro Abbley leaves the Dutch National Ballet 
American
Sep 17:

Occupy Wall Street movement began in Zucotti Park, New York City.

Sep 20:

The United States ends its "Don't Ask, Don't Tell" policy, allowing gay men and women to serve openly for the first time.

May 2

:

Osama bin Laden

, the suspected mastermind behind the September 11 attacks and the FBI's most wanted man is killed by US special forces in Abbottabad, Pakistan

August 22 : The Martin Luther King, Jr. Memorial on the National Mall in Washington, D.C. opens to the public

Dec 18:

The last US troops withdraw from Iraq, formally ending the Iraq War
World
 

January 31st:

the Burmese Parliament convened for the first time in over twenty years, marking the end of fifty years of military rule and the creation of a new constitution.

March 11: An earthquake in northern Japan triggered a tsunami, which sent three reactors at the Fukushima Daiichi nuclear power plant into meltdown, the worst nuclear crisis since Chernobyl.

April 29: Prince William and Cate Middleton Abbey, drawing international media attention

June 10: Croatia is approved to be a member of the European Union

Nov 23

:After 11 months of protests in Yemen, The Yemeni president Ali Abdullah Saleh Signs a deal to transfer power to the vice president.
Arts and Sciences
Feb 15

:US President Barack Obama awards writer and activist

Maya Angelou

the Presidential Medal of Freedom.

Mar 4:

42nd NAACP Image Awards: "For Colored Girls" wins Outstanding Motion Picture.

May 25:

Oprah Winfrey

airs her last show, ending her twenty five year run of The Oprah Winfrey Show

May 28th: Poet and musician, Gil Scott-Heron dies at 62 years old. 

August: NASA launches the Juno spacecraft to conduct a study of Jupiter, the solar system's largest planet while orbiting around its poles. 
Human and Civil Rights
Feb 15:

Libyan protests begin opposing Colonel

Muammar al-Gaddafi

's rule.

Jul 9:

South Sudan gains independence and secedes from Sudan.

Aug 22, The Cherokee nation, the USA's second-largest Indian tribe, formally booted from membership thousands of descendants of black slaves who were brought to Oklahoma more than 170 years ago by Native American owners.
Sep 21, In Texas white supremacist and gang member Lawrence Russell Brewer (44) was executed for the infamous June 7, 1998, dragging death slaying of James Byrd Jr.
Oct 16, In Washington DC thousands of people spanning all ages and races honored the legacy of the nation's foremost civil rights leader during the formal dedication of the new Martin Luther King Jr. Memorial.

Oct 20:

The former leader of Libya,

Muammar Gaddafi

, and his son Moatassem Gaddafi are killed shortly after the battle of Sirte while in the custody of NTC fighters
Sports
Sept 3: Usain Bolt

runs a season best 19.40 to win the 200m at the World Athletics Championships in South Korea

Dec 8: The NBA and players union reach financial agreement to end a 161-day lockout, shortening the season by 16 games