2019
Nathan Brhane is promoted to coryphée at the Dutch National Ballet
Nathan Brhane joined the Dutch National Ballet in 2013 as a junior company member. He was promoted to élève in 2014, corps de ballet in 2015, and became coryphée in 2019.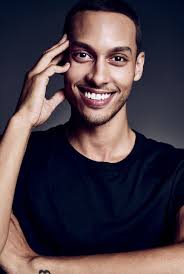 Nathan Brhane was born in Meppel, Netherlands. He trained at the National Ballet Academy in Amsterdam, Netherlands. As a junior company member with the Dutch National Ballet, Brhane won the 2013 Danserfonds '79 scholarship and incentive award.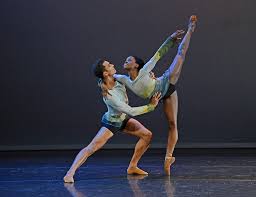 ---
Other Happenings in 2019
Ballet/Dance History
Brandon Lawrence is promoted to principal at the Birmingham Royal Ballet.
American History
Jan 3: 116th US Congress convenes in Washington DC, electing Nancy Pelosi Speaker of the House of Representatives for the second time.
Feb 14: JP Morgan is the first bank to create its own cryptocurrency, JPM Coin.
Feb 15: US President Donald Trump declares a national emergency to divert funds to build a border wall after signing bipartisan spending agreement to avoid another government shutdown.
Feb 18: 16 US states, including California and New York, band together to sue President Donald Trump over his use of emergency powers to build a border wall.
Feb 19: New York City bans hair discrimination in order to limit racial stereotyping.
Feb 27: First gun control legislation for 25 years is passed by US House of Representatives, with new federal background checks.
Apr 2: In Chicago, Lori Lightfoot (56), a former federal prosecutor, is elected mayor, becoming the city's first Black woman and openly gay person to lead the city.
May 15: Alabama passes law banning abortion in almost all cases including rape or incest.
Aug 10: Financier Jeffrey Epstein is found dead of an apparent suicide in his jail cell in New York while awaiting trail for sex trafficking charges.
Sept 24: Nancy Pelosi announces formal impeachment inquiry into US President Donald Trump, arguing that he tried to enlist a foreign power for his own political gain.
World History
Jan 1: Far-right former army captain Jair Bolsonaro officially starts his four-year term as president of Brazil after winning October's election.
Jan 15: Theresa May's Brexit deal with the EU is rejected by UK parliament 432 votes to 202, the largest parliamentary defeat in its democratic era.
March 29: Britain leaves the European Union after four decades of membership.
Apr 15: Paris cathedral Notre Dame catches fire, toppling its spire and destroying its roof.
May 8: Iran announces it will stop complying with parts of the 2015 Iran nuclear deal.
Oct 9: Turkey launches airstrikes on Kurdish forces in Northern Syria after US President Donald Trump announces decision to pull back US forces.
Arts & Sciences
Jan 12: Missy Elliot is the first female rapper to be inducted into the Songwriter's Hall of Fame.
Feb 2: American singer R. Kelly is arrested after turning himself in on 10 counts of aggravated criminal sexual abuse, including with three minors.
Feb 13: NASA confirms Mars Opportunity Rover's mission has ended after 15 years due to sandstorm damaging communications.
Mar 15: Climate change strikes, inspired by Swedish teenager Greta Thunberg, are held by school children around the world.
Mar 20: A woman who can smell Parkinson's disease has helped researchers identify molecules on the skin of people with the disease in Manchester, England.
Mar 22: "Mind-blowing" discovery is announced regarding 518-million-year-old fossil site near Danshui River, Hubei province, China, with thousands of unknown fossils well preserved.
Mar 26: Stolen Pablo Picasso painting Buste de Femme (Dora Maar) (1938) is recovered after 20 years by Dutch art detective.
Mar 26: Michelle Obama's biography Becoming sells over 10 million copies according to its publisher Bertelsmann.
Apr 10: First-ever photo of a black hole is announced; it was taken by the Event Horizon Telescope Collaboration in 2017 in galaxy M87. The black hole is 6.5 billion times the mass of earth, 55 million light-years away.
Apr 15: Aretha Franklin posthumously receives the Pulitzer Prize Special Citation honor, the first individual woman to win it since 1930.
Jun 19: Oklahoma writer Joy Harjo is named the first Native American US Poet Laureate by the Library of Congress.
Sept 22: Billy Porter becomes the first openly gay actor to win an Emmy for lead actor in a drama series for Pose.
Human & Civil Rights
Jan 1: Same-sex marriage becomes legal in Austria.
Jan 7: In Alabama, the Birmingham Civil Rights Institute receives withering criticism on social media after rescinding its decision to honor political activist and scholar Angela Davis with the Fred L. Shuttlesworth Human Rights Award.
Jan 15: LGBTQ activists accuse the Russian republic of Chechnya of a new gay purge with 40 detained and two killed.
Mar 13: Home of civil rights activists Medgar and Myrlie Evers is established as a national monument in Jackson, Mississippi.
Apr 28: Largest demonstrations since 2014 in Hong Kong occur over plans to change law to send suspects to mainland China for trial.
May 29: Transgender is no longer classified as a mental health illness by the World Health Organization.
Jun 19: UN says over 70 million people are displaced, asylum seekers, or refugees around the world, their highest-ever number in 70 years.
Sports
Jan 21: Li Na of China becomes first Asian player to be elected to the International Tennis Hall of Fame; he joins Russian Yevgeny Kafelnikov and Mary Pierce of France as Class of 2019 inductees.
Feb 3: Pope Francis arrives in Abu Dhabi, United Arab Emirates, on the first ever papal visit to the Arabian peninsula.
Mar 8: US national women's soccer team sues for equal pay by filing a federal gender discrimination lawsuit against United States Soccer Federation.
Jul 7: FIFA Women's World Cup Final, Parc Olympique Lyonnais, Décines-Charpieu—Defending champions US win record forth title, beating the Netherlands, 2-0.
Oct 13: Simone Biles becomes the most decorated gymnast in history when she wins record 25th medal for the balance beam at the world championships in Stuttgart, Germany.