Welcome to MoBBallet Ezine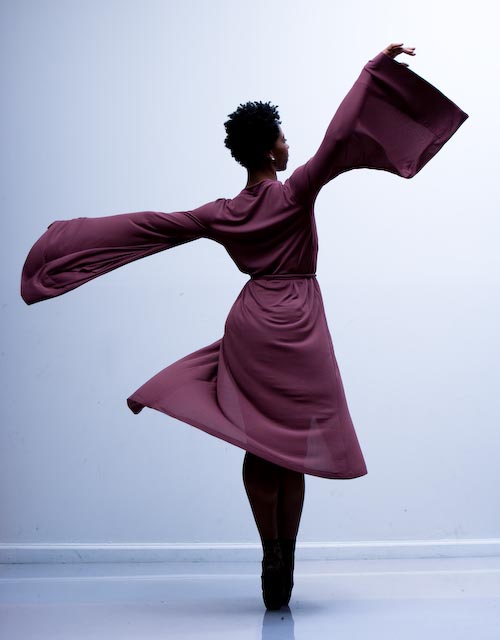 My Name is Theresa Ruth Howard and I am the Founder and Curator of MoBBallet.org. In June I was invited to sit on the Race and Dance Townhall: REAL TALK panel at the Dance/USA conference in Miami. (http://www.mybodymyimage.com/danceusa-conference-miami).
In preparation, I had the opportunity to have some wonderfully inspired conversations with their executive director Amy Fitterer, and Denise Saunders Thompson the Executive Director of the International Association of Blacks in Dance (IABD). Though I was nervous before the panel began, thanks to familiar faces of friends and colleagues like Jennifer Stahl (Editor in Chief of Dance Magazine), Lane Harwell (Executive Director of Dance/NYC) and Anjali Austin (former DTHer and associate professor at Florida State University) my anxiety was quick to ebb. Once started the session was a riveting and courageous conversation about ballet, race, and diversity. I was pleased to see the executive directors of Pacific Northwest Ballet, San Fransico Ballet and Charlotte Ballet in attendance. I chose the end of the session to launch MoBBallet.org. From the onset there was great excitement, interest and support from the dance community in that room and at large. Thanks to that platform MoBB was launched into the universe like a rocket.
Afterwards there was a great flurry of excitement and enthusiasm. To be honest, it was overwhelming, and though I was bursting to "get something out there" the gravity of what I was setting out to do started to register. I knew that I would have one chance to get this right, and having a vision would not be enough. I would need a comprehensive plan, the strongest team I could assemble, and resources. Making certain that MoBBallet's presentation is impeccable was imperative, and that takes time.
MoBB's mission is to preserve the contributions of Blacks in Ballet by creating digital profiles of their experiences in the dance world, the Roll Call is a fluid roster of professional ballet dancers (past and present) that can be used a resource for journalist, dance students, dance enthusiasts and in divergent academic curricula. This is our digital initiative, our tangible mission is to support and create the next generation of Black ballet dancers, while helping to shift the aesthetic ballet so that it reflects not merely the country we live in, but the people who dance it. Where our digital initiative is being developed, MoBB has hit the ground running in creating change in the ballet world. Our first Ezine issue focuses on the "Diversity issue" and features some of the grassroots work MoBB has been involved in since our launch. We bring you our coverage of the International Association of Blacks in Dance's First Annual Ballet Audition for Women of Color. In January MoBB played an integral part in the planning and execution this historic event. It took place January 24th, the weekend the great snowstorm that hit the East coast, but so great was the dedication of all of the directors and participants, that very few were unable to attend. Prior to the audition there was a two hour dialogue about the "Diversity" problems in ballet with the 15 artistic directors of ballet companies, MoBB was honored to sit along side the indefatigable Joan Myers Brown, Denise Saunders Thompson and Amy Fitterer to help facilitate that discussion. It was the first time a conversation like this was had. Both the Black dance community and the Ballet community are part and parcel of one another, but seldom intimately interact. This was a huge first step to creating a working relationship between the two communities. It was such and overwhelming success that it was decided that moving forward we would plan a ballet caucus to delve deeper into the conversation with a broader audience, and work to build a bridge between the ballet world and the black dance community. MoBB had the pleasure of documenting this historic event and creating what is our inaugural video.
We feature two articles about diversity initiatives; Diversity is the New Black is my contribution to the January issue of Dance Magazine, written from the perspective of a Black student entering the very white world of ballet , and how that feels, while challenging ballet organizations to confront that when creating programing. New York Times writer Gia Kourlas' Push for Diversity in Ballet Turns to Training the Next Generation, highlights 3 juggernauts organizations (New York City Ballet, American Ballet Theater and Miami City Ballet) and their answers to creating a diverse student body. Finally we offer Dance Theatre of Harlem: 40 Years of Firsts, an overview of the touring exhibition presented with the New York Public Library of the Performing Arts and the California African-American Museum. This is a brief illustration of the depth of talent, beauty and artistry that made Dance Theatre of Harlem a premiere American ballet company that produced hundreds of Black Ballet dancers all of whom have a story to tell….
We look forward to bring you more and hope that you will grow with us! Join the MoBB!
Looking Forward,
Theresa Ruth Howard
T'ruth