Mthuthuzeli November
Cape Dance Company
Ballet Black: Senior Artist (2015-present)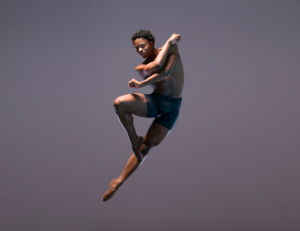 Mthuthuzeli November was born in Cape Town, South Africa and started dancing at the age of 15 with the outreach program Dance For All. In 2011 he was awarded a scholarship to attend the Cape Academy of Performing Arts (CAPA). After receiving the Best Student of the Year awards for 2013 and 2014, he graduated with a distinction in 2014. November won a gold medal in the contemporary category at the South Africa International Ballet Competition in 2012 as a junior and again in 2014 as a senior.
He has worked with Cape Dance Company under the direction of Debbie Turner and danced with choreographers including Bradley Shelver, Christopher Huggins, Joshua Beamish, and Belinda Nusser. More recently, he danced in the musical West Side Story.
In 2015 he travelled to the UK to perform with Central School of Ballet's third year touring company, Ballet Central, performing all over the country. November is also a keen choreographer and recently won an award for his piece Calligraphy. He joined Ballet Black as a first year apprentice in September 2015.
Source:
Mthuthuzeli November, Ballet Black
See also:
Ballet Black – Cristaux, To Begin, Begin, Storyville – London, Dance Tabs
Ballet Central, Critical Dance
Dance for All trained ballet dancers shine, Arts Link
Video links:
Teaching Katlego Ballet : Mthuthuzeli 'Tutu' November
Social media:
Instagram @mthuthuzeli_november