Arthur Mitchell
New York City Ballet: Principal
Dance Theatre of Harlem: Co-founder, Artistic Director Emerita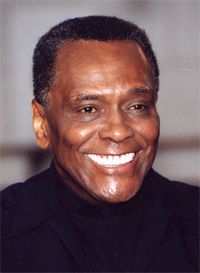 Arthur Mitchell was an African American dancer, choreographer, and director of the Dance Theatre of Harlem.
From New York, Mitchell attended the High School for the Performing Arts in New York City and began performing in Broadway musicals and with the companies of Donald McKayle and John Butler. In 1956 Mitchell became the only Black dancer in the New York City Ballet. He soon became a principal with the company, and George Balanchine created several roles for him, notably those in A Midsummer Night's Dream (1962) and Agon (1957). Mitchell was sensitive to the prejudice against Black people in the world of ballet and was determined to form an all-Black ballet company. In 1968 he and Karel Shook founded an integrated school, whose associated company made its debut in 1971 in New York City and at the Spoleto Festival in Italy.
Mitchell choreographed a number of ballets for the Dance Theatre of Harlem. In 1973 Mitchell and his company presented the prize-winning television special Rythmetron, choreographed by Mitchell himself in 1968. After two European tours and three national tours, the company had their first full season in New York in 1974. In 1981 Dance Theatre of Harlem performed at Covent Garden and in 1982 had their first season at the Metropolitan Opera, Lincoln Center, in New York. Mitchell's 1984 Creole Giselle, set in 19th century Louisiana, where Giselle is the favorite mistress of the plantation owner, was the first American ballet to win England's Laurence Olivier Award for best new dance production.
Dance Theatre of Harlem then toured Russia for five weeks in 1988 and segregated South Africa in 1992. Mitchell established the Dancing Through Barriers outreach program, an ongoing "traveling university" of lectures, classes, and workshops for inner-city children in the US and England. In 1993 Mitchell received the Kennedy Center Honors Award and was given Living Landmark status by the New York Landmark Conservancy. 1994 was a very difficult year for the company because it had to be downsized from 52 to 36 dancers due to of lack of funds. Mitchell received the National Medal of Arts in 1995. In 1997 Mitchell's own dancers went on strike demanding better wages.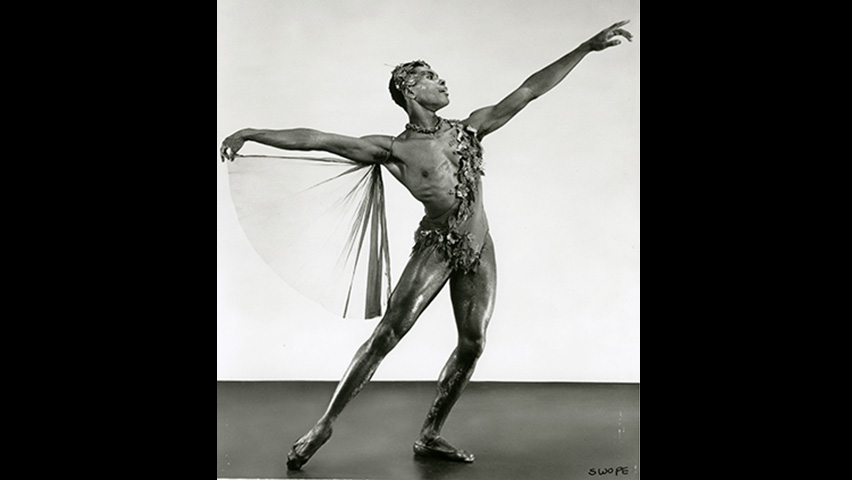 In 1998 Mitchell was inducted into the National Museum of Dance's Hall of Fame. In 2004 there was a temporary shutdown of the school and the company. The school is once again operational with over a thousand students enrolling every year but Mitchell still had plans and dreams for the future. He would have liked to have an International School of the Allied Arts, saying, "I'd bring children from all over the world and call it Noah's Art. I'd put together a company with these young people and tour the world to show that regardless of race, class, creed or color, it's the quality of what you do that's important." Over the years, Mitchell has received Honorary Doctorates from Harvard, Princeton, and 11 other institutions. He was also featured in the 2004 documentary Balanchine. We can say that Mitchell has "done for ballet what Jackie Robinson did for baseball."
In 2006, President Bush hosted a White House performance and social dinner honoring the School of the Dance Theatre of Harlem and its resident company. He also honored the outreach programs that the school has, which give the opportunity to study dance to children all over the world.
Source:
Arthur Mitchell Pioneer in Dance, African American Registry (page no longer active)
See also:
Arthur Mitchell, Black Past
Arthur Mitchell Talks Race and Balanchine, Dance Magazine
Columbia Acquires Archives of Arthur Mitchell, Dance Pioneer, The New York Times
Talking with Dance Theatre of Harlem's Legendary Dancer Arthur Mitchell, Los Angeles Times
Arthur Mitchell: Strike a Pose, Independent
Video links:
Allegra Kent & Arthur Mitchell in Balanchine's Agon rehearsal
Coffee Variation Arthur Mitchell
Capitol Ballet and Arthur Mitchell
Arthur Mitchell performed as a guest artist with Capitol Ballet on several occasions: in George Balanchine's Agon (with Marney Morris) and Stars and Stripes (with Suki Schorer) on May 29, 1964 at the Cramton Auditorium of Howard University and in Jerome Robbins' Afternoon of a Faun (with Kay Mazzo) again at the Cramton Auditorium on June 18, 1965. Capitol Ballet premiered Mitchell's Epigrams on May 19, 1966. In September of 1963, members of the Capitol Ballet performed as Mitchell's guests at a New York City Ballet performance. 
Sources:
The Washington Post, 22nd September 1963, p. G5
The Washington Post, 24th May 1964, p. G4
The Washington Post, 6th June 1965, p. F19
The Washington Post, 21st May 1966, p. A18