Alan Barnes
Bill T. Jones/Arnie Zane Company
Dance Theatre of Harlem
Frankfurt Ballet: Principal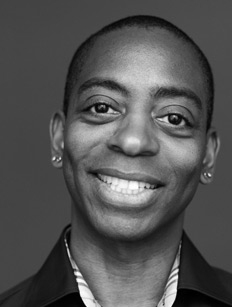 After completing his studies in dance, Alan Barnes performed with the Bill T. Jones/Arnie Zane Company and the renowned Dance Theatre of Harlem in New York. He later became a principal dancer at the world-famous Frankfurt Ballet under the direction of William Forsythe and soon began assisting in the development of many of Forsythe's seminal works.
His work as a dancer has been honored many times. In addition to his various engagements, he collaborates frequently with other contemporary choreographers such as Pascal Touzeau and David Dawson. He is also a regular choreographer at the acclaimed Alvin Ailey Dance Center and the emerging Francesca Harper Project.
Barnes works actively for numerous ballet companies, theaters, and opera houses worldwide. His approach as a dancer and choreographer is interdisciplinary and often involves other artists and companies. A recent example is his creative cooperation with fashion designer Bernhard Willhelm for his art video Red Rose Pink Donkey for the Athens Biennial. Other successful artistic collaborations include those with the choreographer, singer, and dancer Stephen Galloway; for fashion houses such as Costume National, Issey Miyake, Versace, and Marithe + Francois Girbaud; and for rock legends The Rolling Stones.
Barnes works as a choreographer and dancer in Frankfurt am Main and New York.
Source:
Alan Barnes: Choreographic Assistant, David Dawson


See also:
To Europe and Back, A Dancer's Odyssey Of Self-Discovery, The New York Times
Video links:
Alan Barnes Showreel
2nd Detail Solo Maurice Causey and trio with Alan Barnes and Ramon Flowers