Christopher Charles McDaniel
Dance Theatre of Harlem: Ensemble (2008-2010)
Los Angeles Ballet: Corps de Ballet (2010-2015)
Ballet San Antonio: Soloist (2015-2017)
American National Ballet: (2017)
Dance Theatre of Harlem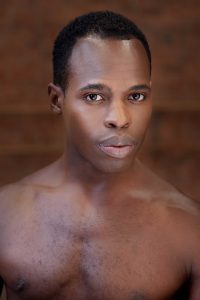 Christopher Charles McDaniel is a multifaceted artist originally from East Harlem, NYC. He is a dancer, singer, actor, teacher, choreographer, and published author! He began his ballet training at the Dance Theatre of Harlem (DTH) School at age 10. At DTH he trained in classical ballet, jazz, tap, modern, and African dance. He went on to study at the prestigious Fiorello H. LaGuardia High School, Boston Ballet, and Ballet Academy East.
Upon graduating from high school, McDaniel signed a professional contract with the Dance Theatre of Harlem and toured with them for three seasons. In 2011, he relocated to Los Angeles to join the Los Angeles Ballet. During his five seasons with the company, he originated roles in various contemporary, classical, and neoclassical works. His performances earned him mentions in the LA Times, LA Weekly, Broadway World, and other publications.
McDaniel was also very instrumental in the development of various outreach programs and initiatives for Los Angeles Ballet. After completing the Central Pennsylvania Youth Ballet's Ballet Teacher Workshop, McDaniel became a much sought-after teacher and coach. He served on the faculty of the Los Angeles Ballet School, Lula Washington Dance Theatre, Debbie Allen Dance Academy, and appeared as a guest teacher for various other dance schools in the Southern California area.
After appearing with Ballet San Antonio as a guest artist for their production of Ben Stevenson's Swan Lake in the fall of 2015, McDaniel joined the company as a demi-soloist and was promoted to soloist the following spring. McDaniel has served on the faculty of the Ballet Conservatory of South Texas and the Connally's Dance Workshop. He was a 2016/2017 National Visiting Fellow for the School of American Ballet's Diversity and Inclusion Program. Starting in the fall of 2017, McDaniel danced with the American National Ballet for its inaugural season.
McDaniel is now a member of Dance Theatre of Harlem.
See also:
Christopher Charles McDaniel, Dance Theatre of Harlem
A Dance with Destiny, Chicken Soup for the Soul: From Lemons to Lemonade
How SAB is Working to Fix NYCB's Diversity Problem, MoBBallet
Social media:
Instagram @christophercharlesmcdaniel