Éric Vu An
Opéra National de Paris: Permanent Guest Artist
Béjart Ballet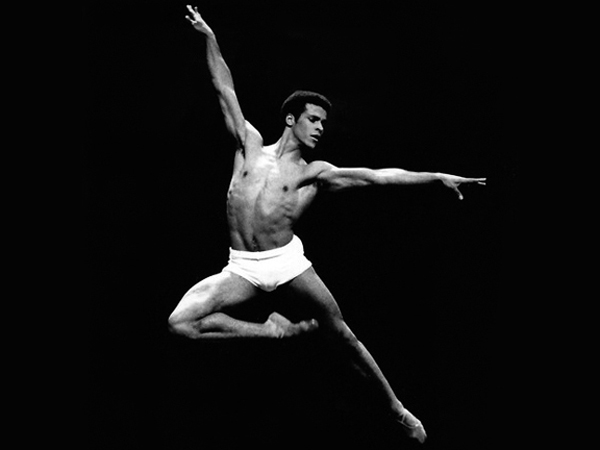 Born in Paris, Éric Vu-An joined the Opéra de Paris ballet school in 1974.
At the age of 19, Rudolf Nureyev gave him the role of Basilio in Don Quixote before giving him a number of roles in Romeo and Juliet and Swan Lake. Maurice Béjart chose him for the male lead in The Rite of Spring and appointed him to the starring role in Boléro before choreographing Mouvement-Rythme-Étude for him in 1985 and Arépo in 1986. At that point, Vu-An's career as a dancer began reaching international heights. He became one of Maurice Béjart's favorite dancers and in 1987, Nureyev offered him a permanent guest soloist contract at the Opéra National de Paris. He performed a number of leading roles in the opera's repertoire, including Le Jeune Homme et la Mort and Les Intermittences du cœur by Roland Petit, A Midsummer Night's Dream by John Neumeier, Les Mirages by Serge Lifar, Études by Harald Lander, Rubies by Georges Balanchine, In the Middle Somewhat Elevated by William Forsythe, and The Afternoon of a Faun by Vaslav Nijinsky.
In 1995, he was appointed artistic director at the Ballet du Grand Théâtre in Bordeaux and created a new version of Don Quixote. Claude Bessy called on him to attend the Opéra de Paris ballet school as a guest teacher. In 1997, he was appointed director at the Ballet de l'Opéra in Avignon, choreographing a number of ballets including Ivresses of Dionysus, Walpurgisnacht Ballet from Faust by Gounod, and the version of Coppélia he created in March 2004.
Vu-An has been the ballet master at the Ballet National de Marseille (le BNM) since January 1, 2005. In March 2005, he took to the stage at the Opéra de Marseille as the Faun in Vaslav Nijinsky's The Afternoon of a Faun and the Moor in The Moor's Pavane by José Limón. He created The Little Prince, directed by Sonia Petrova for the Les Temps musicaux festival in Ramatuelle on July 26, 2005. In December 2007, he adapted the first act of Swan Lake, which he performed alongside the BNM's dancers as part of the Ouvertures n°9.
Following an invitation from Christian Estrosi, deputy mayor of Nice, in September 2009, Vu-An took on his new responsibilities as artistic director of the Ballet Nice Méditerranée, thus consolidating the place and quality of dance in Nice alongside the opera house's new management team. Jean-Christophe Maillot invited him to dance for the 100th anniversary of the Ballets Russes de Monte-Carlo celebrations, and he performed in Prelude to the Afternoon of a Faun on December 11 and 12, 2009. In May 2010, he performed in La Campanella by Giorgio Mancini. He also staged Maurice Béjart's Cantate 51. After having created the role of Marco Polo, he performed in Kublai Kahn's version at the Théâtre de Verdure and the Théâtre National de Nice.
He successfully staged Don Quixote in December 2010, followed by a Chorégraphes Américains evening in April 2011. In the summer of 2011, he took over the Jardins de Cimiez, much to the delight of an enthralled audience who had flocked there for the performance. He choreographed Coppélia for the end-of-year festivities, a production that was reused by the Teatro dell'Opera di Roma in February 2012. He collaborated with renowned choreographers Lucinda Childs for Oceana and Nacho Duato for Por Vos Muero and Gnawa. In the spring, he put on a 2 Russes à Paris night and staged Chaconne and Allegro Brillante by Balanchine and Romeo and Juliet and Suite en blanc by Serge Lifar, ballets that were then added to the company's repertoire.
On April 14, 2008 at the Palais de l'Elysée, the President of the Republic awarded Vu-An the insignia of Officer of National Order of Merit, Knight of the Order of Arts and Letters, and the Legion of Honour. He was appointed Commander of the Order of Arts and Letters in July 2011. He was awarded the Ariston Proballet Prize for dance and arts in May 2011.
Source:
Photo via Mr. Vu-An's website
Current website:
See also: