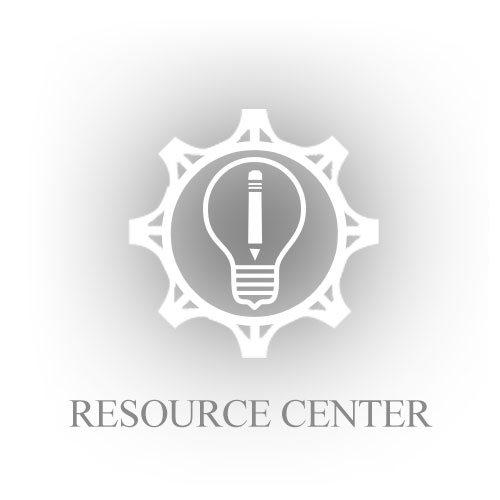 Brains and Ballet Panel Discussion
Curated by Christian Von Howard and Chandra Moss- Thorne
August 21, 2020
CONVERSATION TOPICS
TYPES OF DANCE DEGREES
B.F.A.  Bachelor of Fine Arts  
-more courses in studio practice
-can be considered professional
B.A. Bachelor of Arts
-include other areas of interest(usually arts related)
-can be considered academic
B.S.  Bachelor of Science
-include other areas of interest(usually sciences)
-can be considered technical/research
M.F.A.  Master of Fine Arts
-applied arts degree
Colleges are often smaller institutions that emphasize undergraduate education in a broad range of academic areas. Universities are typically larger institutions that offer a variety of both undergraduate and graduate degree programs.  Usnews.com {there can be exceptions such as Boston College has graduate programs}
One of the most definitive parts of the college selection process is deciding whether to pursue a bachelor of arts or a bachelor of fine arts degree. Each has its advantages—the BFA usually provides more performance opportunities and studio time, while the BA allows students to explore the academic side of dance as well as other liberal arts subjects. But it can be hard to know which will best prepare you for an undetermined future and provide you with the college experience you crave.
https://www.dancemagazine.com/how-to-choose-between-a-ba-and-a-bfa-2314260686.html
Chart on BA, BFA, and BS
https://danceparent101.com/what-is-the-difference-between-a-ba-and-bfa-dance-degrees-explained/
Detailed list of schools in the US with dance programs
https://danceparent101.com/dance-colleges-across-all-50-states-the-ultimate-list-with-links/#PA
TYPES OF SCHOOLS
CONSERVATORY 
A school that specializes in the study of a specific art form – music, dance, theatre, art, design, etc. Often universities and colleges have Performing Art Conservatories or Schools for the Arts that house all of the art disciplines under the auspices of their institution. 
Inside of a Dance Conservatory, students are usually only able to focus on one area of study. Some programs have specific majors or tracks. For example a Ballet Major or a Modern Dance Majors. Some conservatories allow you to have a dual major or double major in either another art or academic major. Granted it is quite hard to double major in any BFA program, which most conservatories focus heavily on the BFA degree. Those programs that offer a BA major have systems in place in their curriculum that allow more freedom in your academic choices.  Again, most conservatories are centered around Performance and Choreography for their students who are heavily interested in performance related careers. 
If you want to drench yourself in nothing but dance, a conservatory is probably going to be best for you. If you want to study primarily dance, but also want to round out your education by majoring or minoring in or sampling other fields, like sports, science or business, a liberal arts school would make a better fit. But there are also hybrids—liberal arts colleges that house their own conservatories, like New York University's Tisch School of the Arts or the University of Michigan's School of Music, Theatre and Dance. Some allow you to take a limited number of courses outside the conservatory, some don't.
Examples of Conservatory Programs:
The Juilliard School, University of the Arts, Columbia University, Tisch-NYU, Montclair State University, Point Park University, Butler University. University of Oklahoma
RESOURCE LINK
https://www.playbill.com/article/whats-the-best-choice-for-your-performing-arts-education-college-or-conservatory
LIBERAL ARTS COLLEGE 
What is a liberal arts college?  https://www.niche.com/blog/what-is-a-liberal-arts-college/
A liberal arts college, then, is a place of higher learning that maintains focus on these classical themes and objectives. Their goal is not necessarily to train students for a career (though that may happen), but to challenge their beliefs, make them critical thinkers, and poise them to become global citizens.
Examples of Liberal Arts Colleges:
Barnard College, Sarah Lawrence, Purchase College, Marymount Manhattan College, Vassar College, University of Richmond, Goucher College, Hollins University, Morehouse College, Pomona College
WHAT DOES COLLEGE LOOK LIKE FOR A BALLET DANCER?
Going to college can provide you with the additional training needed to prepare for a professional career 
Depending on the program you could potentially be dancing less than high school may have to supplement your training
College is often the first time for pas de deux and variations classes
College is a place to broaden your experience in dance forms outside of your comfort zone/high school training
Gives dancers an introduction to stage production teams/wardrobe/lighting designers/striking a show
Enables dancers to explore and grow in their artistry
Schedules can be challenging volleying between academic classes and dance courses
Provides exposure to guest artists/choreographers/peer choreographers/conferences/festivals
Opportunities for various dance outlets (dance clubs/dance teams/choreography)
Study abroad opportunities to enhance both the academic and studio courses
Examine different avenues of job opportunities in ballet ie. arts administration, pedagogy
FUNDING
LINKS TO GRANTS & SCHOLARSHIPS OPPORTUNITIES
OPPORTUNITIES BEFORE, DURING & AFTER COLLEGE
Look for programs that have international study options for majors – This will not only allow you to travel the world and study in and around different cultures, but gives you the opportunities to make lifelong connections with artists and organizations overseas.
Look at schools that have a performing company or an outreach program affiliated with their program
Look at Dance or Arts Related Internships through universities/colleges or local dance companies, schools and art advocacy organizations
If teaching is part of your goals/interests – look at programs that have teaching courses or Dance Education certification/degrees as part of their BA/BFA program

OUR TOP 5 SCHOOLS FOR BALLET
Chandra                                                Christian
Butler University $60,000                        University of Southern California/Kaufman $51,000

Indiana University $57,000                        Texas Christian University $50,000

Point Park College $33,000                        Butler University $60,000

Julliard $71,000                                Julliard $71,000

University of Utah $50,000                        Boston Conservatory $72,000
Additional Schools (Possibly not on your radar)
LINES at Dominican University – $47,000
AILEY/Fordham University –  $55,000
Richmond Ballet Trainee Program/Virginia Commonwealth Univ. – $36,000
University of Alabama – $31,000
Schools that Christian and Chandra are associated with or have been associated with:
Christian
Columbia College – SC

School of Classical & Contemporary Dance – Texas Christian University

Tisch – New York University

Mason Gross Schools of the Arts – Rutgers University

Virginia Commonwealth University

University of Richmond

Montclair State University 
Chandra
Butler University

Towson University 

Goucher College

Swarthmore College 

Stockton University

Bryn Mawr College

University of Cincinnati
OTHER OPTIONS TO CONSIDER IN HIGHER EDUCATION (Major, Minor, Double Major)
With a BA and BS the options are easier to Double Major or minor in an area that interests you or consider a dual degree
Major in your main area of focus
Dual degree (two separate degrees in courses of study that are in separate fields) ie.pre-med and dance
Double major (in similar departments/ two college (often refers to the department within the college/university) majors with one degree)
Minor (can complement your major and/or allow you to explore other interests in a "mini" major way 
You can get a job regardless of your major…what matters is the amount of classes/rehearsals you take during your college experience
Taking courses in subjects that you would consider pursuing after college
Consider summer programs in dance or internships in academia
A few questions to consider as you begin your exploration of colleges and universities with dance programs.
What do you want out of the college experience?
What are your intended dancing goals after college?
What type of schedule would you like to pursue in college?
What academic interests would you consider pursuing after college?
What styles are you interested in exploring?
What do the school's alumni do after graduation?
What connections do you think the program could offer?
Do you want to double major?
Do you need a degree in dance?
How can you look at college as a stepping stone and still dance?
What are you looking for in school, is ballet the focus?
What does the audition process look like?
LIST OF SCHOOLS (Schools with Full-Time Faculty of Color) not comprehensive
Derek Reid, Butler University, dreid@butler.edu 
Chandra Moss Swarthmore College & Stockton University, cmossth1@swarthmore.edu
Christian von Howard, Montclair vonhowardc@montclair.edu 
Donna Faye, Uarts, dburchfield@uarts.edu
Royce Zackery,Howard University royce.zackery@howard.edu
Melanie Person, Fordham/Ailey mperson@alvinailey.org     
Vincent thomas, Towson University, vthomas@towson.edu
Alicia Graf Mack, Julliard
Elena, Marymount Manhattan ecomendador@mmm.edu
Tanya Wideman/Davis, University of South Carolina widemand@mailbox.sc.edu
Jodie Gates, USC Kaufman, vicedanc@usc.edu 
Iquail Shaheed, Goucher iquail.shaheed@goucher.edu
Nyama McCarthy Brown, Ohio State University, mccarthy-brown.1@osu.edu
Marina Hotchkiss, Dominican University/Lines Ballet, marina@linesballet.org
Karen Bond, Temple University karen.bond@temple.edu
Shauna Steele, University of Cincinnati, shauna.steele@uc.edu
Mary Burns, New World School of the Arts, mlburns@mdc.edu
Sean Curran, NYU Tish, sean.curran@nyu.edu
Nelly van Bommel, Suny Purchase, nelly.van-bommel@purchase.edu
Paul Scolieri, Barnard/Columbia, pscolier@barnard.edu 
Garfield, Point Park, glemonius@pointpark.edu
Christopher Dolder, SMU, cdolder@smu.edu
Karl Cruz, University of Oklahoma, karel@ou.edu
Eric Rivera, Virginia Commonwealth University, erivera2@vcu.edu
Adam McKinney, School of Classical & Contemporary Dance at TCU, adam.mckinney@tcu.edu