Lawrence Rines
Boston Ballet II: (2009-2011)
Boston Ballet: Artist (2011-2017), Second Soloist (2017-2019), Soloist (2019-present)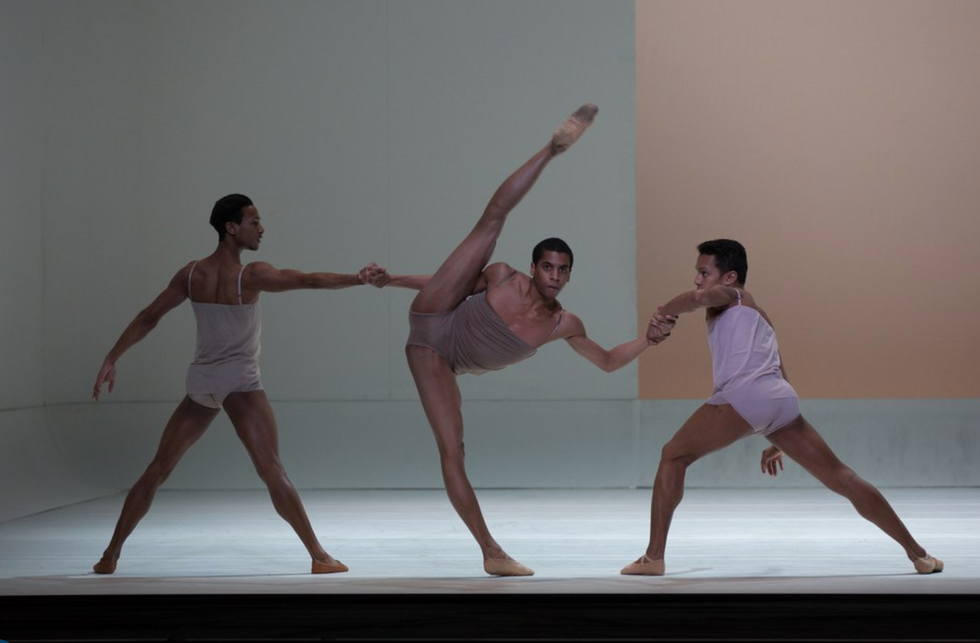 Lawrence Rines trained at the School of American Ballet and The Rock School for Dance Education. He has attended summer intensives at Ellison Ballet, The Kirov Academy of Ballet, Central Pennsylvania Youth Ballet, Miami City Ballet, The School of American Ballet, and The Royal Ballet School.
Rines has performed William Forsythe's The Vertiginous Thrill of Exactitude at the Nantucket Atheneum 10th Anniversary Dance Festival under the direction of Tyler Angle, principal dancer with New York City Ballet. While at SAB, Matthew Renko choreographed a solo on Rines in the inaugural year of the New York Choreographic Institute's summer session in 2008.
Rines joined Boston Ballet II in 2009 and became an artist with the company in 2011. He was promoted to second soloist in 2017, and to soloist in 2019.
Source:
See also:
Boston Ballet Just Promoted 7 Dancers, Pointe Magazine
Lawrence Rines: A Story of Ballet and Balance, The Huntington News
Catching Up with Lawrence Rines – A Dance Talent Reaching Incredible Heights, The Haute Life
Boston Ballet Soloist Lawrence Rines – The Pursuit of Perfection and Fun, The Haute Life
Lawrence Rines – Boston Ballet, Corps de Ballet, Dance Tabs
Ballet's Backbone, Dance Magazine
Boston Ballet's Promotions To Soloist And Second Soloist Ranks For 2019-2020 Season, DanceLand
Boston Ballet Dancer Lawrence Rines Talks Off-Stage Style, Racked Boston
Studio to Street: Boston Ballet Soloist Lawrence Rines Breaks Down His Signature Style, Pointe Magazine
Video links:
Talking with the Stars (S1E4) – Lawrence Rines | Boston Ballet
Teaching Robots to Dance
The Nutcracker's Russian Dance
Social media:
Instagram @slightlymochalola