Mabel Freeman and Doris Patterson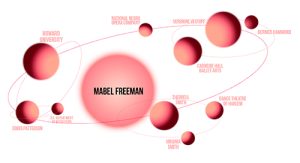 Doris Patterson began studying with Mabel Freeman in the late 1920s and the 1930s, when she was in junior high. She was born into an upper-class family and had access to the more elite schools in DC, which is consistent with the idea that Freeman tended to only accept more wealthy, often light-skinned dancers in her private studio. As she recalled in an interview, Freeman was considered Patterson's inspiration because she taught her the "basics of ballet." Doris Patterson also studied at Howard University before she opened up her own studio, which is a pattern among Freeman's most successful students.
More about Doris Nichols Patterson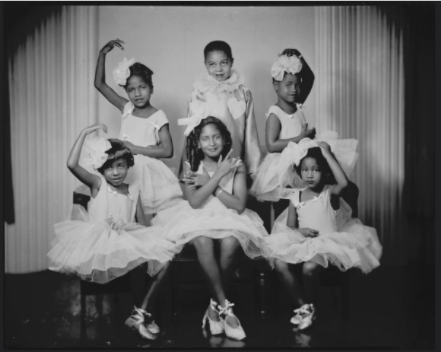 Doris Patterson recalls being exposed to dancing at an early age, when her parents would do social dances with neighbors and friends, and she would often create her own dances to perform at these events. She began her training at Mabel Freeman's Studio for Classical Dancing when she was in middle school and would often go to New York during the summer to take classes. She was usually the only Black dancer in these classes and considered herself "merely a beginner compared to the ballet dancers in New York." Like several other prominent Black dancers in DC, Patterson also received training from a select group of white ballet mistresses, notably Marian Chase and Lisa Gardiner.
After high school, Doris intended to teach dance, as job opportunities for Black dancers were scarce. She began with only ten students from her neighborhood and taught class in the family parlor, giving yearly recitals. While continuing to study dance at Howard University, Patterson taught at public high schools as a volunteer. She then worked as a dance instructor at the DC Department of Recreation, where she was hired over many white applicants.
In 1940 Patterson left the Recreation Department and began teaching private lessons in her home, and in 1945, she opened her own studio. Patterson's dance curriculum included "Russian Ballet, Toe, Dance Theory, Modern, Tap, Interpretative, Spanish and Character Acrobatic." Doris also offered a teacher training course whereby each participant received a certificate of merit. She held classes for men and boys and taught both private and group lessons. In 1947 Patterson's Dancers were invited to perform with the National Negro Opera Company.
Source:
A Survey of Black Dance in Washington, Terlene D. Terry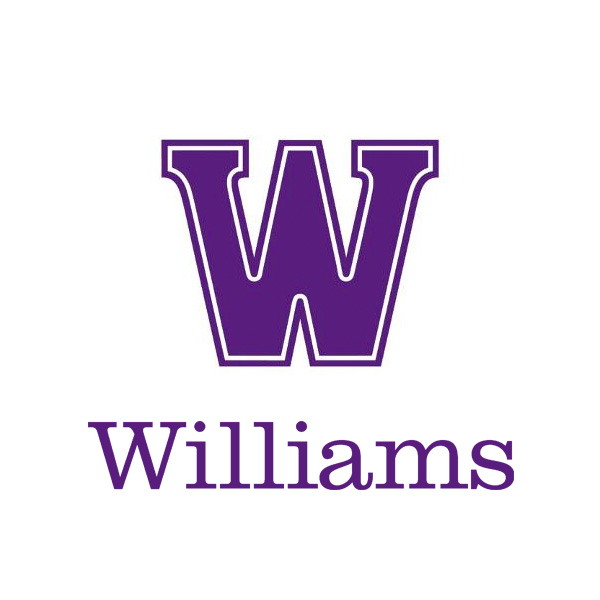 Keshini Cardozo