Tony Williams
Boston Ballet: Principal
Royal Winnipeg Ballet: Principal
Gulbenkian Ballet of Portugal
Norwegian National Ballet
Joffrey Ballet: Soloist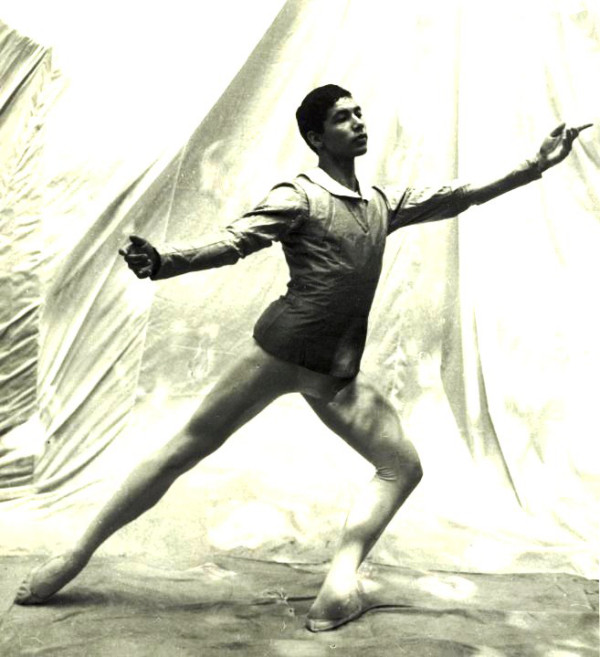 Tony Williams was born in Italy to an African-American father and Italian mother. His family moved to Jamaica Plain, Massachusetts in the Bromley-Heath projects in 1954, when he was 10 months old. Williams started dancing at the Downtown Boston Young Men's Christian Union, located in a crime-ridden Boston neighborhood later called "The Combat Zone." He also trained with Lithuanian ballerina Tatiana Babuskina. Afterwards, Williams received a scholarship from the Boston School of Ballet, training with E. Virginia Williams (founder of the Boston Ballet) and Sydney Leonard. Along with his first teachers, Williams also attributes his success to Sam Kurkjian, Hector Zaraspe, Perry Brunson, James Capp, and Frank Bourman.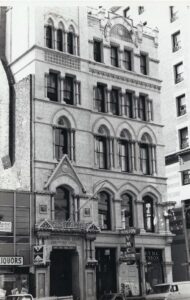 Mr. Williams also owes a great debt to Arnold Spohr, former long-time Artistic Director of Canada's Royal Winnipeg Ballet, and Robert Joffrey, founder of the Joffrey Ballet. These men offered invaluable artistic direction, which Mr. Williams is committed to passing on to future generations of dancers.
Mr. Williams joined the Boston Ballet in 1964 and, after only three years, Mr. Williams worked his way up from being a corps de ballet member to principal dancer. He then danced soloist roles with the Joffrey Ballet and was a principal dancer with Canada's Royal Winnipeg Ballet, the Gulbenkian Ballet of Portugal, and the Norwegian National Ballet.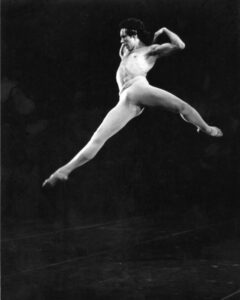 After returning to the Boston area of Jamaica Plain, Williams established the City Ballet of Boston and the Tony Williams Dance Center. The dance center celebrates "an enrollment with 40% students of color, students from non-heteronormative families with same sex parents, students from the underserved community, and students with economic advantages" (via interview with E. Laura Hausmann). Williams grew up in the housing projects just a few blocks away from the school, from where many of its students come.
Since 2001, the City Ballet of Boston has performed the Urban Nutcracker annually. Though the production follows the plot of The Nutcracker, it includes tap and hip hop. CBB also hosts a program that trains talented students of Boston.
Mr. Williams has been teaching in the New England area for 30 years. With this background and as a father of three sons, Mr. Williams is very sensitive to the needs of youths.
Widely respected as a progressive dance educator, Williams has won the Dance Teacher Magazine Award and Wheelock Family Theater's Wheel Award. In 2014, he founded the Tony Williams Ballet and expanded his dance school to Concord, Mass.
Excerpt from an JPNDC interview with Williams:
"When I was 16 I took my first ballet class ever. I didn't know what I was doing but the teacher thought I had talent. I loved the jumping part. I had been doing trampoline, I could do flips. I was all set to quickly pick it up and catch up. And I enjoyed it.
I had a job at a coffee house called the Unicorn across from the Prudential Center–before the Prudential was built! People like Bob Dylan and Joan Baez would play there before my time. But I got a chance to hang out with older people like the late Robert J. Lurtsema, former radio host of WGBH and the old WCRB. I also hung out with Tim Hardin, the late singer who wrote the song "If I were a Carpenter." I also loved the Mandrell Singers, with Charles Austin, Fred Griffeth and Red Top Thomas. I got paid in tips and free coffee and snacks and hung out with all these college kids, which was kind of cool for me. One day I told the owner, George Papadopoulos, that I took a ballet class and he said, 'boys don't do that!' So I stopped."
"One day I went to the Hayes Bickford cafeteria at the corner of Mass. Ave. and Boylston to get coffee or something. There were these two interesting guys sitting there. One of them was Billy Barnum, and the other was a black guy, Clay Stevenson, who was an actor with this beautiful voice. He played the part of the sailor in the Broadway play, "A Taste of Honey." I asked if I could sit there and they said, 'oh sure.' We started talking, and I told them I took a ballet class and my boss had said it wasn't for boys. They said, 'nonsense!'
Because of them I went to take a class with Tania Babushkina and I just fell in love with her. She took me under her wing. After work I would take any class she had. I would mop the studio in exchange or go out and shop for her. Her husband was this Lithuanian character dancer with a beautiful straight back and they lived in South Boston. I was 6 feet and muscular and strong, so they said 'oh you're going to partner this girl.' So we did a show at the Lithuanian Club. I remember the music, Aram Khachaturian's Gayane Suite, to this day. I was so nervous.
Tania said I should go to the Boston Ballet School on Mass. Ave. and Virginia Williams [founder of the Boston Ballet] took me in. She gave me a scholarship and private lessons. So, inside of a year, I could sort of dance. I was raw and rough but I knew the steps, I knew how to move, and I could partner.
In 1964 I danced in the Boston Arts Festival, a big arts festival they used to have in the Public Garden by the swan boats. It was my first time in a professional company. I joined the union and we got paid, although some of us had to sign our checks back to the company because they couldn't afford to pay us. But I didn't care, I just loved to dance.
In '66 I went to Copenhagen with this other guy to audition for the Royal Danish Ballet. He got in but I didn't. Unfortunately I had a ticket that wouldn't let me fly back for two weeks. I had barely enough money to live. I bought a pastry in the morning and a hot dog in the afternoon. I couldn't wait to get on the plane to London because you got a hot breakfast! That was my first time auditioning for another dance company."
Continue reading on JPNDC.
Sources:
Tony Williams Dance Center
City Ballet of Boston
Williams, Tony. Interview. Conducted by E. Laura Hausmann, 24 April 2020.
Photos via Tony Williams, John Lindquist, and Sally Swenson
See also:
Meet Tony Williams, the unlikely ballet star behind the 'Urban Nutcracker'
Ballet Rox
Artistic Director and founder Tony Williams describes how 'Urban Nutcracker' became a hit