Tina Pereira
National Ballet of Canada (2001-2004, 2006-present)
Het Nationale Ballet (2004-2006)
Born in Trinidad, Tina Pereira began dancing at the age of five and started training at Canada's National Ballet School at 12. Pereira's professional career began in 2001 at The National Ballet of Canada, and, after dancing with the Het Nationale Ballet for two years, she rejoined NBoC in 2006. She won The Seventh International Competition for The Erik Bruhn Prize in 2007 and became a first soloist with the company in 2009. 
Pereira's repertoire includes lead roles such as The Sugar Plum Fairy in The Nutcracker, Carmen in Carmen, Lise in La Fille mal gardée, Valencienne in The Merry Widow, Katerina in The Taming of the Shrew, Spring in The Four Seasons, Le Serpent in Le Petit Prince, Perditia and the Young Shepherdess in The Winter's Tale, as well as roles in Wayne McGregor's Chroma, Twyla Tharp's In the Upper Room, George Balanchine's Symphony in C, and Sir Frederick Ashton's Monotones I. She has performed in major cities such as New York, London, Toronto, Los Angeles, Amsterdam, and Paris. 
Pereira was the subject of TINA, a short film released in May 2020; the documentary follows Pereira's recovery from an injury. 
Pereira also founded Ballerina Couture, a leotard and dancewear brand designed by Pereira and handmade in Canada. The company came to be while the dancer was recovering from her injury, experimenting with a sewing machine and eventually creating pieces for her fellow dancers. 
Ballet Couture was a sponsor for our first in-person MoBBallet Symposium: Inspiration, Education, Perspiration in 2019; the ladies LOVED their leotards!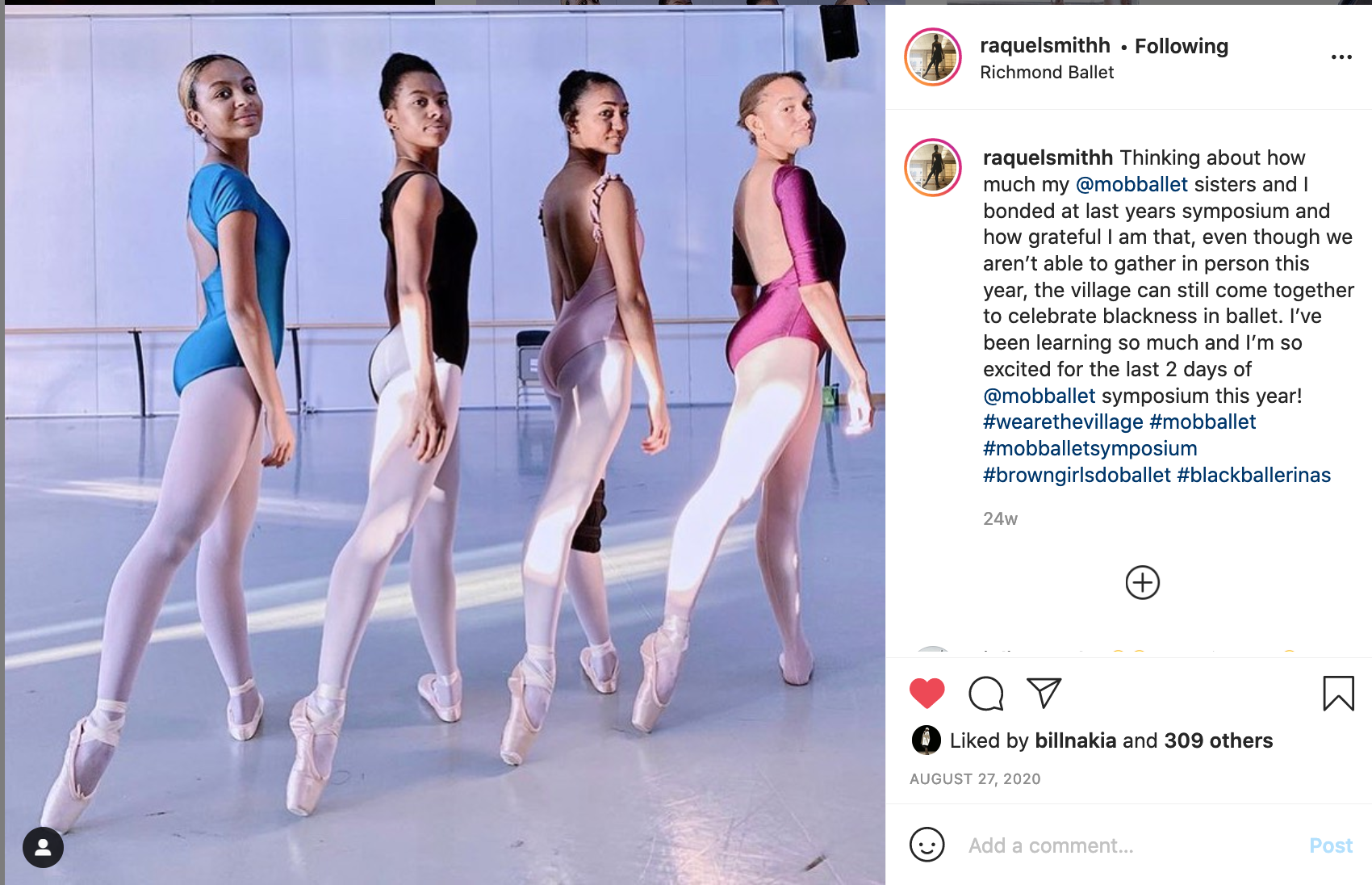 Sources:
Tina Pereira, The National Ballet of Canada
Our Story, Ballerina Couture by Tina Pereira
Perspective: 20 Questions with Tina Pereira, Pointe People
This New Mini-Documentary is a Beautifully Nostalgic Look at the Challenges Dancers Overcome, Pointe Magazine
See also:
Ballerina Couture by Tina Pereira
Video links:
Take a beginners' dance class by National Ballet of Canada's Tina Pereira
First Soloist Tina Pereira Prepares Her Pointe Shoes
Ballet Moments: Petite Mort | The National Ballet of Canada
Swans For Relief – Tina Pereira The National Ballet of Canada
Ballerina Makeup vs Garnier Micellar Water with Tina Pereira
Social media:
Instagram @ballerinacouture
LinkedIn Tina Pereira
Twitter @tinytballerina