Cynthia Lochard
New York City Ballet (1978-1986)
Sydney Dance Company (1990-1992)
Bangarra Dance Theatre (1994-?)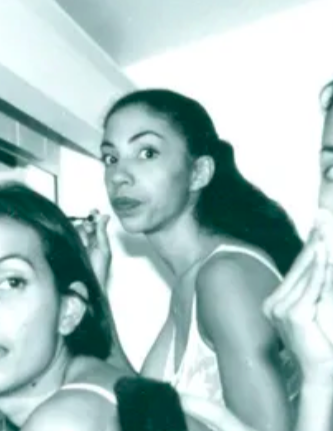 Born in New York, Cynthia Lochard started her dance training in 1963 with Christine Neubert Ballet at Carnegie Hall, followed by a period at the School of American Ballet. While a student, Lochard stood out as a dancer with great promise, as documented in a 1978 Daily News article. She then graduated directly into SAB's affiliate company New York City Ballet in 1978. Here she performed numerous major works under George Balanchine and Jerome Robbins. Lochard left NYCB in 1986 and moved to Sydney, Australia the next year.
From 1990-1992, Lochard danced with the Sydney Dance Company and starting in 1994, with Bangarra Dance Theatre.
Though Lochard started studying Pilates while a member of NYCB, she returned to New York to solidify her training and to become a certified instructor. Back in Sydney, Cynthia developed a training center and opened her studio Cynthia Lochard's Pilates Method Studio, which she still operates.
Lochard's movie credits as a dancer include Fame (1980) and Billy's Holiday (1995).
She is mother to actor Hunter Page-Lochard.
Current website:
Cynthia Lochard's Pilates Studio
Sources:
Cynthia Lochard, Pilates Alliance
A Word from Cynthia Lochard, Knowledge Ground
Cynthia Lochard, IMDB
Meet Hunter Page-Lochard, TV's First Indigenous Australian Superhero, i-D
Kids make a hit, Daily News
Video links:
Choreography Project: Dancers from the New York City Ballet—Arctic Fire, Jacob's Pillow