Ashley Jackson
North Carolina Dance Theatre 2 (2005-2006)
Alonzo King LINES Ballet (2006-?)
Dance Theatre of Harlem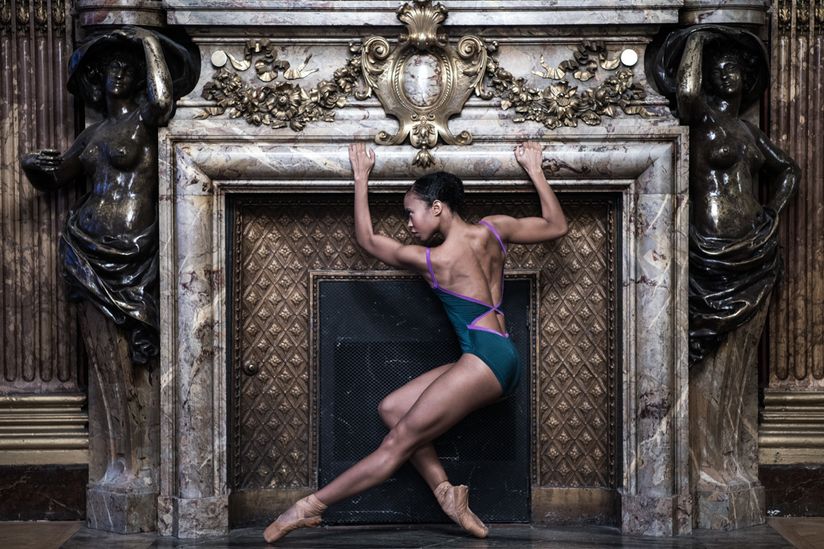 Born ca. 1987, Ashley Jackson is a native of High Point, North Carolina and started gymnastics at age three. She then began training at her local studio Dancer's Headquarters at 10 years old, before focusing on ballet at Susan's Dance Unlimited.
In sixth grade, Jackson joined North Carolina School of the Arts' preparatory dance program. Two of her instructors were Melissa Hayden and Nina Danilova. While still at NCSA, Jackson continued taking tap, jazz, and lyrical dance as well as competing with her old studios.
In 2005, she graduated high school with a contract to join North Carolina Dance Theatre 2, where she danced for one year. With the second company, Jackson danced Alvin Ailey's The River and with the main company, George Balanchine's Serenade and Jean-Pierre Bonnefoux's Carmina Burana.
At a 2006 summer intensive at Ballet Austin, dancer Tanya Wideman-Davis suggested that Jackson audition for Alonzo King LINES Ballet. So at age 18, she joined LINES, later performing in King's pieces such as Scheherazade and Signs and Wonders.
Jackson has been the recipient of several awards: a Congressional Black Caucus Foundation's Performing Arts medal (2009), a Princess Grace Award Dance Fellowship (2010), and the Chris Hellman Dance Award. She was featured in a 2009 issue of Dance Magazine in an article entitled "On the Rise: Ashley Jackson."
Jackson later performed with Dance Theatre of Harlem in the mid-2010s.
In a 2011 Seattle Times review, Jackson was said to have had a "soaring, swanning gymnastic flair that set the bar for all that followed."
While still dancing with LINES, Jackson enrolled in the Liberal Education for Arts Professionals Program at Saint Mary's College of California and graduated magna cum laude.
Since retiring from her performing career, Jackson has become an assistant clinical research coordinator, focusing on ethics, at the Weill Institute for Neurosciences. As a volunteer at the UCSF Benioff Children's Hospital and the Shanti Project, she provides "emotional support and practical assistance for both children in the hospital and aging adults with disabilities in Shanti."
She is also a member of both the Black Leadership Advisory Council and the UCSF Memory and Aging Center's Outreach Program Team.
Sources:
Ashley J. Jackson, Princess Grace Foundation – USA
On the Rise: Ashley Jackson, Dance Magazine
Ashley Jackson, Weill Institute for Neurosciences
LINES Ballet: dance, glorious dance, The Seattle Times
A revolutionary 1910 ballet gets a 21st century update, The News and Observer
See also:
Ashley Jackson in Cleveland, Berkeley & Tucson, LINES Connected
Ashley Jackson in Livermore & NYC, LINES Connected
Ashley Jackson in NYC, LINES Connected
Ashley Jackson in Italy, LINES Connected
Auditions on Your Home Turf: How To Get Noticed When a Choreographer Sets Work on Your Company, Pointe Magazine
Video links:
Social media:
LinkedIn Ashley Jackson