Marcus Oatis
Kansas City Ballet (2008-2012)
Kansas City-native Marcus Oatis began his dance training at Ailey Camp and also studied at Kansas City Ballet, Smith Sisters Dance Studio, The Center Dance, the Ailey School, and Paseo Academy of the Fine and Performing Arts. He attended the University of Nebraska-Lincoln on scholarship, earning his BA in Music and Music Performance and graduating in 2005.
In 2008, Oatis joined Kansas City Ballet under the direction of William Whitener. Oatis' repertoire included Jessica Lang's Splendid Isolation III, Val Caniparoli's Lambarena, Jerome Robbins' Afternoon of a Faun, Ib Andersen's Romeo and Juliet (Paris), José Limón's The Moor's Pavane (The Moor), George Balanchine's Serenade, and Todd Bolender's The Nutcracker (Russian). He additionally performed in works by Bruce Marks, Peter Martins, Robert Hill, Twyla Tharp, and Yuri Possokhov.
Oatis has also danced with Owen/Cox Dance Group, Arcanium Dance Project, Central Dance Theatre, and Omaha Dance Project.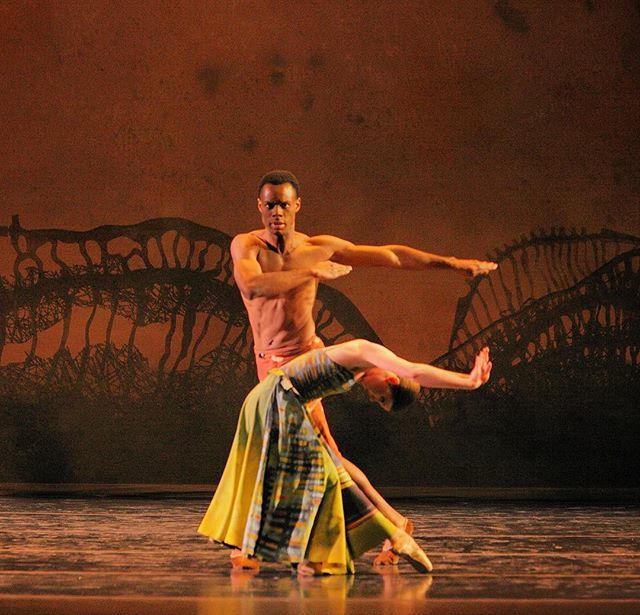 After retiring from his performing career in 2012, Oatis became the Lower School Principal and a Campus Manager at Kansas City Ballet School. During this time, "he was able to codify the Lower School curriculum, [to] increase enrollment in school year and summer programming at the satellite campus, and to create and implement professional development opportunities for the teaching faculty."
He has also taught at Kansas City Ballet School, Omaha Academy of Ballet, Kansas City Friends of Alvin Ailey, Ailey Camp, and University of Missouri-Kansas City.
In 2013, he founded Providence School of Arts, of which he is still executive director. Oatis believes in "the cognitive, physical, and emotional benefits of arts education and believes in providing families with viable educational opportunities."
Sources:
Our Team, Providence School of Arts
Teacher Profile: Marcus Oatis
Marcus Oatis, Mind Body Online
KC Ballet gives 'Romeo & Juliet' new vitality, The Kansas City Star
Social media:
LinkedIn Marcus Oatis
YouTube Marcus Oatis