Marion Cuyjet and the Philadelphia Ballet Academy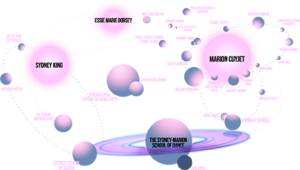 Marion Cuyjet's people were Delaware Moors (a mixed community of African American, Native American and Welsh) and looked white although they chose as a family not to pass. Cuyjet was a green-eyed redhead, thus it was possible for her teacher Essie Marie Dorsey to send her off to train at the Philadelphia Ballet Academy. Passing was tricky business, a solitary existence. One had to avoid getting too close to anyone and withhold information that might give one's true identity away, like where you resided. Dorsey taught Cuyjet the ropes in order to get her access to better training, just as she had done herself as a teen.
Marion Cuyjet and the Littlefield Ballet Company
Cuyjet was selected to perform in the Ladies' Better Dresses Department of the Wanamaker Department Store with a group of teens from the Littlefield Ballet Company in the ballet Caucasian Sketches. During this era, ballet and musical performances in department stores were common; the performances were used to draw people in and get them shopping. During one such performance, some of Cuyjet's Black friends from Sunday school at the First African Baptist Church spotted her and decided to say hello after the show. In doing so, they unintentionally outed her. She was asked not to return to the ballet company. This was not an unusual response when people were "found out." In fact, it was the most benign of reactions.
Source:
Sydney King and Marion Cuyjet, MoBBallet
More about the Littlefield Ballet Company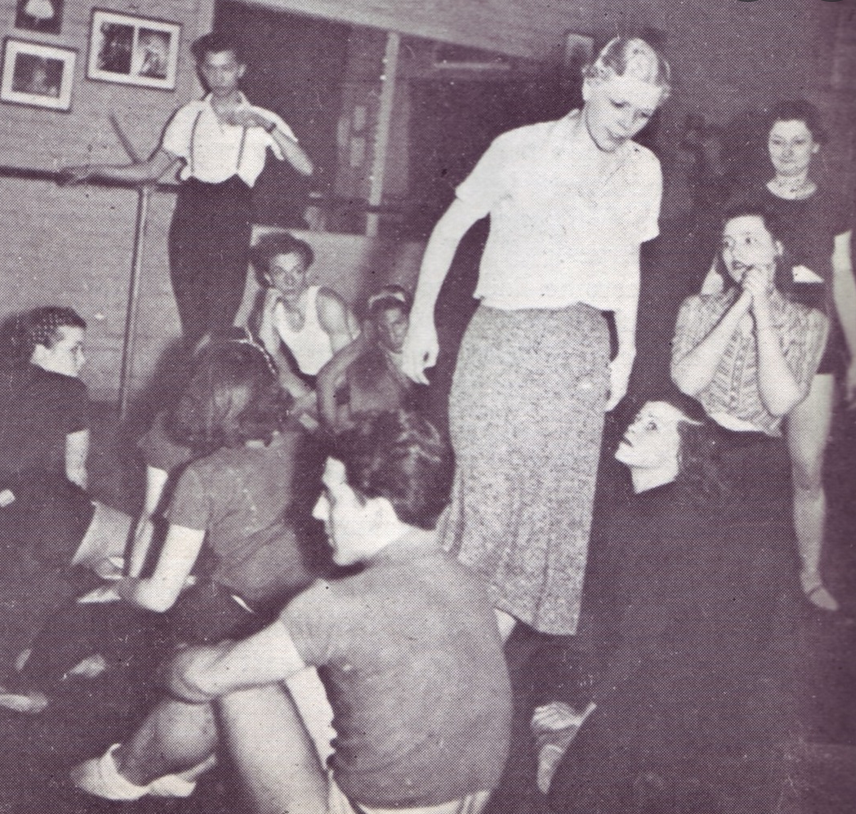 Catherine Littlefield (1905–1951) was an American ballerina, choreographer, ballet teacher, and director. She founded the Philadelphia Ballet (originally the Littlefield Ballet) in Philadelphia, Pennsylvania in 1935. It was the first American ballet company present a full-length (or three-act plus prologue) version of The Sleeping Beauty in the United States.
After a brief stint as ballet mistress at New York's Roxy Theatre, Littlefield returned home and married Philadelphia lawyer/socialite Philip Ludwell Leidy. With Leidy's emotional and financial support, she planned to start a professional ballet troupe, which had long been a dream of hers. In the meantime, her friend George Balanchine had arrived in New York from Europe to start a school and company under the sponsorship of Lincoln Kirstein. He needed dancers and visited the Littlefield School to hold auditions, eventually offering scholarships to a half dozen of Littlefield's best students. They left for New York, accompanied by Littlefield's sister, Dorothie, whom Balanchine hired to teach, dance, and serve as ballet mistress for his incipient School of American Ballet and first company, called the American Ballet. Despite the loss of these girls, Littlefield formed her own troupe, which she called the Littlefield Ballet. It gave its inaugural performance at Haverford High School on October 25, 1935. Two months later, she changed the company's name to the Philadelphia Ballet. She served as the company's director, choreographer, and première danseuse, while Dorothie (who had left Balanchine's employ to help her sister) and brother Carl joined as soloists. Mommie was the company's rehearsal pianist and musical director. Most of the company's dancers were Philadelphia teenagers who had studied at the Littlefield School.
During the Philadelphia Ballet's six-year existence, it presented a wide range of works: a three-act Sleeping Beauty and a three-act Daphnis and Chloe; ballets with American subjects and music such as Barn Dance, Terminal, Cafe Society, and Ladies' Better Dresses; one-act narrative pieces such as The Minstrel, The Snow Maiden, and Viennese Waltz; a plotless one act called Classical Suite to music by Johann Sebastian Bach; an annual Christmas Die Puppenfee; and historical pageants such as The Rising Sun and Let the Righteous Be Glad. Although Littlefield choreographed most of the company's repertoire, she also presented works by other choreographers including her Russian ballet master Alexis Dolinoff and modern dancer Lasar Galpern. The company's leading dancers included: Littlefield, Dorothie, Carl, Alexis Dolinoff, Thomas Cannon, Karen Conrad, Joan McCracken, Miriam Golden, Dania Krupska, and Norma Gentner.
The Philadelphia Ballet was the first classical ballet company to tour Europe. In the spring and summer of 1937, the company performed to critical and audience acclaim in Paris, Brussels, London, and Deauville (France). Littlefield's American-themed works Barn Dance and Terminal proved especially popular with European audiences. Esteemed British critic Arnold Haskell declared about Littlefield: "Her Barn Dance is the first chapter in the history of American Ballet."
Following the European tour, the company reverted to its original name—the Littlefield Ballet—to dance for three seasons in Chicago as the resident troupe of the Chicago Civic Opera Company. It also undertook an eight-week domestic tour in early 1941, performing in college towns and at the Ohio State Fair. The company disbanded soon after the bombing of Pearl Harbor, when many of Littlefield's male dancers enlisted in the American military.
Source: