---
---
---
A Space that centers Blackness but welcomes all
 MoBBallet Virtual Symposium: Education, Communication, Restoration is made For Us By Us (FUBU) through the lens of Blackness it is a space designed to normalize the centering black voices, and experiences. We welcome all- allies, and co-conspirators anyone open and interested in sharing the love of ballet, and is interested in learning from another perspective please, enter our Virtual Village
---
---
---
(All times listed are Eastern Time Zone.)

FRIDAY AUGUST 14TH
Part 1. FUBU Town Hall
3:30-4:30pm (60 mins)
Welcome to the Village:
Although all are welcome this gathering of the Black dance community is designed For Us By US, a space that unabashedly centers Blackness. In the wake of the current Covid-19 crisis, the great loss of life within our community, as well as the uprisings for racial and social justice, as artists we need a space to commune, share our sentiments, concerns, hopes and dreams. The FUBU Town Hall is a space for us to SEE each other, fellowship as a Village and empty our heads and hearts with the incentive of invoking healing.
Registered users for this FUBU Town Hall can ask questions in advance, and we will make every attempt to present them to the panel for discussion.
The link to the question form will be found in your invoice product notes after you've added this seminar to your cart and checked out.
THIS TOWN HALL IS A FREE VIRTUAL EVENT

FRIDAY AUGUST 14TH

Part 2. Ballet Community Town Hall with Ballet Leadership #balletrelevesforblack lives…or does it?
4:40-6:00pm (80 mins)
Join us for a candid conversation with those residing in leadership roles within the ballet industry as they discuss how the recent Black Lives Matter uprisings have affected them as people and  as leaders. They will reflect on what they have learned, their core values, as well as any shifts in perspective or urgency around Diversity, Equity and Inclusion within their organizations.We will discuss the importance of accountability and how it can present itself as the ballet community moves forward.
Participants: Atlanta Ballet , Pacific Northwest Ballet, Boston Ballet New York City Ballet and School of American Ballet, Ballet Austin, Texas Ballet Theatre, Ballet Memphis, National Ballet of Canada, Pittsburgh Ballet Theatre, Pennsylvania Ballet
$12.00

SATURDAY AUGUST  15TH
Professional Dancers Strategy Session –
Using my voice to assist authentic change.
11:30 -12:30 (60 mins)
This is a coaching session for professional dancers who are working with leadership to move the work of Diversity, Equity, and Inclusion forward. Led by Theresa Ruth Howard.
THIS FREE VIRTUAL EVENT IS BY INVITATION ONLY
Email: theresa@MoBBallet.org to request your spot

SATURDAY AUGUST 15TH
A Dancer's guide to Company Life:
12:35-1:35pm (60 mins)
In the spirit of The Village, this "Each one Teach one" session has Professional Ballet dancers sharing their greatest lessons, and tips to transitioning from student to professional dancer on getting the lowdown on: time management, body maintenance, nutrition and sleep, money and the anxiety of being the new kid on the barre and stay healthy mind, body and spirit.
$10.00

SATURDAY AUGUST 15TH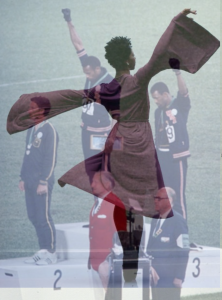 Social justice 101 ACTIVATE YOUR ACTIVISM:
How to activate your activism online and in person
1:40-2:40pm (60 min)
In Ballet, dancers are not expected to have a voice, so it can be difficult finding it, and learning when (and most importantly) how to use it when necessary. This session will assist dancers (of various age groups) in discovering and defining their personal activism. We will discuss the meaning of "resistance" as black people in America, how to alleviate emotional and spiritual burden, and how we can establish a supplementary form of activism through validating and supporting each other's experiences with racism.
Through this session, we will investigate diverse forms of advocacy and resistance tactics to combat racial injustices:
Reveal inconspicuous elements of activism
Defining Support language
How to Train your Ally: guide to embodying allyship and yielding the space for the voices of color and their lived experiences and perspectives
THIS IS A FREE VIRTUAL EVENT

FRIDAY AUGUST 21ST

Black in Ballet History Part I 3:00-4:00 pm (60 mins)
This lecture will utilize the MoBBallet timeline to illuminate contributions and achievements of black people in the field of ballet.
THIS IS A FREE VIRTUAL EVENT

FRIDAY AUGUST 21ST
Addressing Implicit Bias in Dance History curriculum –
How do we combat it?: A Discussion
4:10-5:40pm (90 mins)
Join us for a robust conversation that will investigate current dance history curriculum and how it often omits and ultimately, segregates black dance contributions, specifically through the lens of ballet. Observe how dance professors craft their curriculum towards a more holistic and inclusive method to give students a fuller perspective of the intersectionality of dance. Moderated by Chandra Moss-Thorne
$12.00

FRIDAY AUGUST 21ST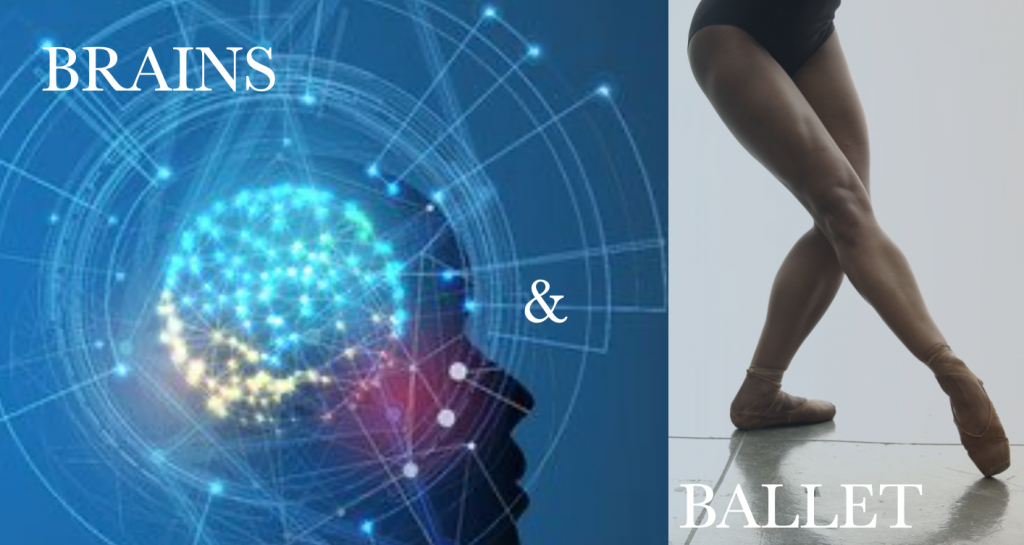 Brains & Ballet: A Guide to Dance in Higher Education
5:40-6:40 pm (60 mins)
Are you considering pursuing dance at a college or university? Would you like to know the benefits you gain from dancing in college? Do you have the desire to pursue dance in an academic setting? Would you like to know more about Degrees offered? Are you interested in learning more about what dancers pursue after graduating?
Moderators- Chandra Moss Thorne (Swarthmore University)
Christian Von Howard (Montclair State University)
$10.00

SATURDAY AUGUST 22ND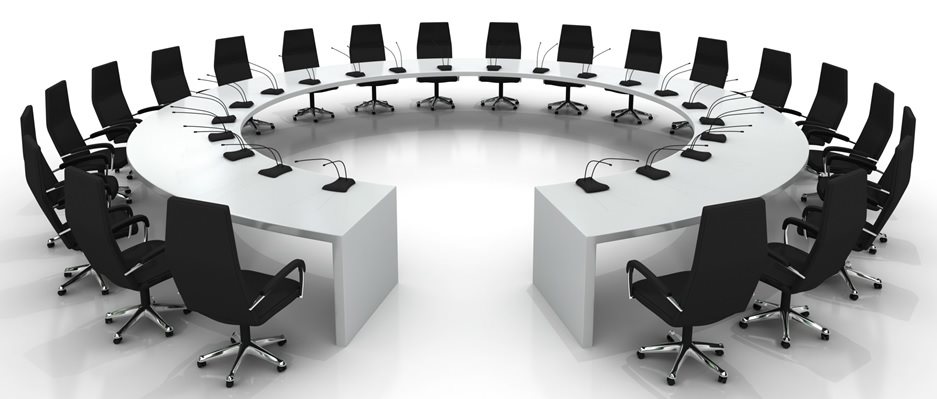 Black and on the Board 11:00-12:00pm (60 mins)
Although the black presence on the board of directors of ballet companies is scarce, it does exist. We are convening Black Board members of ballet companies together to update them on the rapidly changing landscape of diversity in ballet. It is vital that we know who we are in these spaces, Members will become acquainted with one another, share their experiences as board members and learn how they can become more effective in effecting change in their various organizations.
THIS FREE VIRTUAL EVENT IS BY INVITATION ONLY
Email: theresa@MoBBallet.org to request your spot

SATURDAY AUGUST 22ND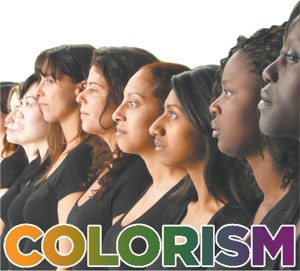 History of Colorism and Blacks in A Ballet 12:00-1:00pm (60 mins)
Based on Theresa Ruth Howard's Dance Magazine article: Is Ballet Brown Bagging it? This session discusses the role colorism played in the writing of the history of Blacks in ballet. Walk the timeline from Essie Marie Dorsey, Marion Cuyjet, Janet Collins, Raven Wilkinson to the current principal ballerinas on stages today and examine how colorism and "light skinned" privilege is still an active factor in the advancement of Black females in the ballet world.
$10.00

SATURDAY AUGUST 22ND
Colorism in Ballet : A Town Hall 1:10-2:40pm (90 mins)
Colorism is a deep and still open wound in the Black and Brown communities. After looking at how it has shaped the world of ballet we take the discussion of colorism to the Village to discuss how it has affected our citizens and what we need to heal.
THIS IS A FREE VIRTUAL EVENT

FRIDAY AUGUST 28TH 3:00-4:30pm
Covid 19:
The future of Dance Training:
3:00-4:30pm (90 mins)
Examining the efficacy of virtual Dance Training: How it should be managed; what should the intention/expectations be?
Join a panel of international program directors from leading schools as they discuss how their institutions are upholding the structure of dance education remotely, while in quarantine, transitioning to in- studio and the impact and sustainability of Digital Dance Training.
Margaret Tracy: Boston Ballet
Ernst Miesner: National Academy of Ballet (Dutch National Ballet)
Jessica Wheeler: Elmhurst School of Ballet (Birmingham)
Brandon Maurice Curry : Eglevsky Ballet
more TBA
$10.00

FRIDAY AUGUST 28TH 4:40-5:40pm
Virtual DL:
Dance Educators Townhall
4:40-5:40pm (60 mins)
As a village, we will reveal the challenges and share effective practices of teaching virtually: correcting students virtually, lack of space, the inability to give a full class including jumps and moving across the floor, etc.
THIS IS A FREE VIRTUAL EVENT

FRIDAY AUGUST 28 6:00-7:00pm
Parents conversation:
How to Advocate for your Child in Ballet
6:00-7:00pm (60 mins)
Learn how to educate yourself about the world of ballet and training so that you can actively support your child on their journey without being a thorn in the school's side! We emphasize the importance of learning: both the history of ballet and the school/company your child is training in, technique, and the criteria required to develop from one stage to the next. We offer tips on how to develop your artistic eye to discern the qualitative elements that teachers and artistic directors are looking for.
$10.00