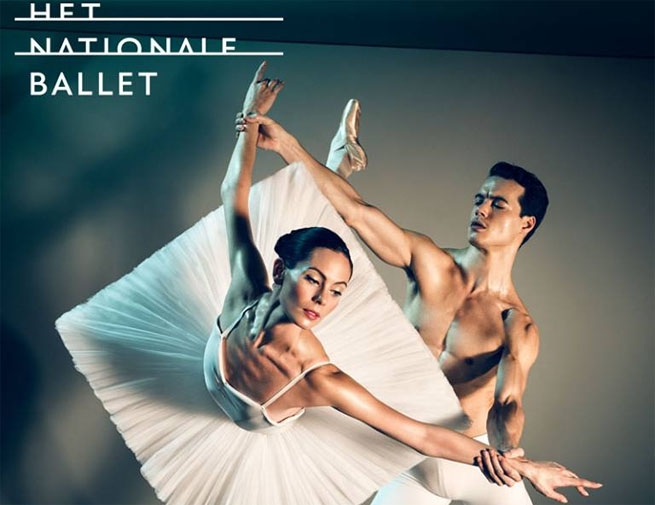 February 11-12th the Dutch National Ballet will hold its Positioning Ballet Conference which will investigate the topics of  Heritage, Diversity and Identity. MoBBallet Founder Theresa Ruth Howard has been tapped to deliver the keynote address on Diversity. After an informal candid conversation about diversity in Ballet curator conference Peggy Olislaegers extended Howard an invitation to deliver the keynote speech opening the Diversity portion of the conference.
"I am thrilled, petrified and extremely honored to set the table for this international conversation. The issues of diversity in Europe are at once the same and all together different. I would have been happy just to be a fly on the wall! To be able to have my voice heard in this way is a profound opportunity"
The two day invite only conference coincides with the DNB (HNB) season so participants will be treated to performances to cleanse their palettes as well as remind of the importance of why they are gathered. This is the second such event hosted by DNB  Artistic Director Ted Brandsen is enthusiastic about the possibilities that discussions such as these can yield.is enthusiastic about the possibilities that discussions such as these can yield. He reached out to Dutch choreographer and dance dramaturg Olislaegers to help him curate the event. Olislaegers passion for the subject is palpable she has gathered an esteem group together to drill down on these topics.
"During the working conference artistic directors will share their practices and discuss their artistic parameters guiding this practice. Getting to know her knowledge and critical observations the keynote of Theresa Howard promises to be an inspiring kick off for the discussion on diversity."
Confirmed speakers and panel members are: Kevin O'Hare (The Royal Ballet), Kevin McKenzie (American Ballet Theatre), Karen Kain (The National Ballet of Canada), Tamara Rojo (English National Ballet), Alistair Spalding (Sadler's Wells Theatre), Krzysztof Pastor (Polish National Ballet), Theresa Ruth Howard (The Ailey School/journalist), Assis Carreiro (Independent international cultural leader, former director Ballet Flanders), Wiebke Huester (journalist) and Sander Hiskemuller (journalist).