Leslie Anderson
Pittsburgh Ballet Theatre: Corps de Ballet (1971-1973)
Stuttgart State Opera Ballet (1973-1975)
Dance Theatre of Harlem (1975-1976)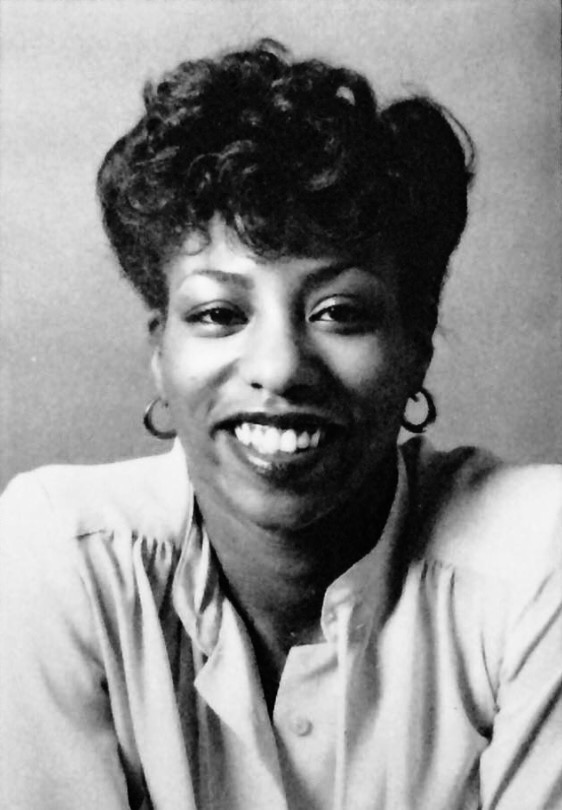 Leslie Anderson-Braswell's love for dance began at three years of age and continued through early childhood at Pittsburgh's Kingsley House, with Mr. Miller (Jack). Dance soon became her love, destiny, and ultimate life's journey at the age of twelve when she joined the children's cast of the newly forming Pittsburgh Ballet Theatre, under the direction of choreographer Nicholas Petrov in 1969. In 1971, Anderson became one of the youngest members of the corps de ballet, training under renowned ballet masters and choreographers such as Edward Caton, Vitale Fokine, Léonide Massine, Frederic Franklin, and many others and dancing in a variety of renowned classical ballets for three seasons. During the summer of 1972, Anderson was encouraged by teachers/resident principal dancers of the Pittsburgh Ballet Theatre, Kenneth Johnson and Patricia Klekovic, to spend the summer at Arthur Mitchell's newly forming Dance Theatre of Harlem in New York, which she did. Immediately, her goal was to one day return as a dancer for Arthur Mitchell's African American ballet company. In 1973, Anderson auditioned for John Cranko, director and choreographer extraordinaire of the Stuttgart Ballet, and was accepted into the exclusive pre-professional Stuttgart Ballet School, in Stuttgart, West Germany. While in Stuttgart, Anderson performed with the Stuttgart State Opera in addition to her roles with the Stuttgart Ballet School and Company. In 1975, Anderson auditioned and was invited to join the Geneva Ballet in Geneva, Switzerland by artistic director Patricia Neary, former principal dancer with the New York City Ballet. However, Anderson longed to return to the United States to work with Arthur Mitchell, the first Black principal dancer of George Balanchine's New York City Ballet and founder and director of the internationally acclaimed Dance Theatre of Harlem in New York City. With Ms. Neary's assistance, the audition was arranged, and Anderson was asked to join Dance Theatre of Harlem in 1975. Prior to arriving in New York, Anderson underwent foot surgery at home in Pittsburgh for an injury that occurred in Stuttgart.
Upon returning to New York as a member of the Dance Theatre of Harlem, Anderson performed and toured extensively throughout America and Europe. Unfortunately, the results of the previous surgery were unfavorable, which led Anderson to make a decision to leave Dance Theatre of Harlem and professional ballet much earlier than anticipated. Anderson returned home, beginning the most amazing journey of her life: teaching and imparting the wealth of knowledge and experience accumulated through the magnificent opportunities she experienced early in her life to a multitude of exceptionally talented students, who she feels very blessed to have crossed her path.
In 1979, Anderson was the first dance teacher hired by Dr. Harry Clark, founding principal, and Dr. Marilyn Barnett, first Dance Department Chair, to teach ballet at the newly forming Pittsburgh High School for the Creative and Performing Arts, originally located in Homewood, the neighborhood where Anderson grew up. Currently, CAPA 6-12, is located prominently in downtown Pittsburgh's growing cultural district. Anderson has been a member of the Dance Department faculty for 36 years, where she has inspired a generations of aspiring dancers. In 1980, Anderson was selected to serve as the second artistic director of the well-established professional performing group in the Black tradition of dance, Pittsburgh Black Theater Dance Ensemble, by artistic director/founder, the late Bob Johnson, a position she held until the company folded in 1983. An equally prominent teaching credit includes Pittsburgh Civic Light Opera Academy of Musical Theater, where Anderson taught for 16 years with Buddy Thompson. With Thompson, Anderson shares a kinship and bond that was nurtured in the early years of high school; together, they inspire excellence and greatness in every serious student of dance that crosses their paths. As a result of working together at the Academy, many former students have reached the pinnacle of success in their artistic careers; they include: McArthur Genius recipient and choreographer/dance artist Kyle Abraham; Kinky Boots star and Tony Award recipient Billy Porter; Jason McDole, former dance artist with the David Parsons and Lar Lubovitch dance companies; Queala Clancy, principal dancer and instructor with Lula Washington Dance Company; Brandon Cowles, former dance artist with the Merce Cunningham Company; Erin Carlisle-Norton, choreographer, founder, and artistic director of The Moving Architects; Sarrah Strimel, Broadway dancer, actress, and singer; Courtney Mazza-Lopez, Broadway dancer, actress, and singer; and Lauren Morelli, writer of Orange is the New Black.
Throughout the years, Anderson has been a guest teacher for many schools, dance organizations and professional dance companies throughout Pennsylvania, Ohio, and Michigan. Anderson has served as a guest master class teacher for the Dayton Contemporary Dance Company, Philadanco Dance Company, International Association of Blacks in Dance Conference, Dance Masters of America (PA Chapter), Cecchetti Ballet Council (PA Chapter), Lee's School of Dance, Roger's School of Dance, and Dance Arts Academy. Anderson served as principal ballet teacher and consultant for the August Wilson Dance Ensemble in Pittsburgh, PA, for founder and artistic director, Greer A. Reed, whom Anderson has proudly mentored throughout her successful journey and career in dance. Greer A. Reed's AWDE was named, "25 to Watch in 2012" by Dance Magazine. In August 2012 during the 5th annual RDI (Reed Dance Intensive), the founder and director gave the first annual award named in honor of Anderson, The Brazzy Award, for her lifetime achievement in providing outstanding excellence in dance education and mentorship. Since 2012, the award has been given annually, being presented during the concluding performance to two outstanding dance artists from the Pittsburgh area, selected by a panel of judges, headed by Pittsburgh Post-Gazette's dance critic Jane Vranish. Likewise, Anderson has been available for successful former student Ayisha Morgan-Lee Smith, MAM founder and director of HDAT (Hill Dance Academy Theater), a successful, innovative arts education institution, located in the Hill District of Pittsburgh, PA. Through the years Anderson has participated in HDAT workshops, conferences, master classes, and the annual HDAT Summer Intensive. Recently, Ayisha Morgan-Lee Smith and the HDAT organization honored Anderson with their 2015 Bold Vision Shona Sharif Award for outstanding artistic excellence at their 10th Anniversary Diamond Gala Celebration. Anderson, Smith, and HDAT were commended with an official letter from Charon Battles, of the Pennsylvania Council on the Arts, who is a dear friend and is someone that Anderson looked up to as the only Black soloist with the Pittsburgh Ballet Theatre. Charon commended Anderson as a Pittsburgh legend in dance for her life-long love, commitment, and promotion of the art of dance. Anderson is eternally grateful for Charon's acknowledgement of her work.
Life long mentor and consultant, the late Jeraldyne Blunden, founder and director of Dayton Contemporary Dance Company, constantly encouraged and urged Anderson to continually grow and share the wealth of accumulated knowledge. As a result, throughout the years, Anderson has been commissioned for choreographic works for a variety of organizations, dance companies, dance schools, and individuals. Anderson received choreography fellowships from the Pennsylvania Council on the Arts, the National Association of Regional Ballet Choreographic Development Workshop under its director Phyllis Lamhut, and the Ann Vachon Choreographic Development Workshop. Anderson was commissioned for choreography for the AWDE/Pittsburgh Symphony Collaboration and in the past has choreographed for several northeastern performing arts groups, as well as an episode of Mister Roger's Neighborhood. She was also a recipient of choreography fellowships from the Heinz Endowment, the Greater Columbus Arts Council, and the Ohio Council on the Arts. In 1986, Anderson was awarded an Outstanding Distinguished Teacher Award for first place female dance award recipient, Janeen Elliott of the Young Arts Scholarship Program, presented at the White House by President Ronald Reagan. She was honored with an Outstanding Woman of America Award in 1982 and the Outstanding Artist Award from the Pittsburgh's Greater Legacy Council, in celebration of African American artists.
Source:
See also:
Julia Erickson Receives 2014 Brazzy Award, Pittsburgh Ballet Theatre
Dance Alloy's summer program keeps local kids in step, Pittsburgh Post-Gazette