Prince Credell
Ailey II (2001-2002)
Alonzo King LINES Ballet (2002-2006)
Hubbard Street Dance Chicago (2006-2008)
Ballet du Grand Théâtre de Genève (2008-2011)
Jacoby and Pronk and Contemporary Dance Artists: Guest (2011, 2012)
Netherlands Dance Theater (2013-present)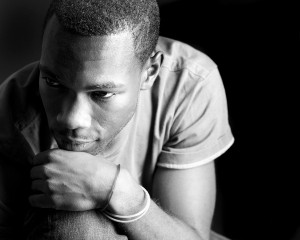 Prince Credell is originally from Bronx, NY and began formal training at The Ailey School (as a Judith Jamison Scholar). After graduating from Fiorello H. LaGuardia High School of Music & Art and Performing Arts, he continued his training at the San Francisco Ballet School and then joined Ailey II. Between 2002 and 2006, he worked with Alonzo King LINES Ballet and has since assisted in staging Mr. King's works on repertory companies nationally and abroad (Charlotte Ballet, Hubbard Street Dance Chicago, Ballet Béjart Lausanne). During that period Mr. Credell, also received the Isadora Duncan Dance award (2006) for performing King's work, Who Dressed you like a Foreigner?.
In the past he has also appeared as a guest artist with Complexions Contemporary Ballet, Spectrum Dance Theater, and Jacoby & Pronk. By the end of 2006, Credell joined Hubbard Street Dance Chicago, followed by a three-year engagement with Ballet du Grand Théâtre de Genève. During this period, Credell danced a wide range of contemporary works.
Credell joined the Netherlands Dance Theater in 2013 where he has worked with house and visiting choreographers on creations annually. In addition to performing, Mr. Credell is a revisiting faculty member of both the LINES Ballet School and The Ailey School. His film credits include the documentary Alonzo King Goes to Venice and Shake-Off, which premiered in the Lincoln Center Film Festival (2005) and Lincoln Center Dance on Camera Festival (2008), respectively.
Source:
Prince Credell, Nederlands Dans Theater
See also:
Prince Credell, Interview En L'air
Dance Review: Nederlands Dans Theater – Arts Centre, Melbourne, The AU Review
Alonzo King proves he's a prince of lovely Lines, SF Gate
Das geht unter die Haut, Der Tagesspiegel
"Woke Up Blind" von Marco Goecke, Stuttgarter Nachrichten
Social media:
Instagram @prince_credell