Monique Duurvort
Dutch National Ballet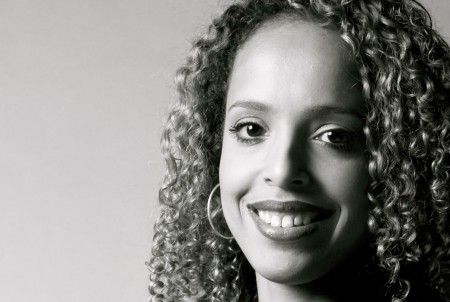 I am a Dutch choreographer, born in Amsterdam. My roots are (if known) in Friesland, Suriname and the US. At the age of 7 I started attending ballet classes at dance school Iris Ray. From my 9th I was trained as a professional dancer at the theater school in Amsterdam. Then I was hired by the Dutch National Ballet (HNB). For HNB I danced for 13 years. Here I worked with choreographers such as Rudi van Dantzig, Rev. Schayk, Hans van Manen, William Forsythe and Redha. I also danced with George Balanchine in work, Martha Graham, Frederick Ashton and many other choreographers. After ending my career as a professional ballet dancer I studied Art and Cultural Management at the Erasmus University in Rotterdam. From my work in the Works of HNB and the CAO committee Dance (FNV-GERM) I had become interested in organizational management of arts and culture institutions. But ultimately the artistic side attracted me more. At age 14, I was the first on a club dance floor. Here I came into contact with various urban dance styles, which I developed a great passion.
As I extensively studied various dance styles throughout my time at HNB and I started researching ways to mix different dance styles together, especially urban and academic style. My first choreography, "Meanwhile on the other side …" I made a breakdancer, a street dancer and a pop & locker. The piece was presented in the workshop program of my former employer HNB. I chose the title because it struck me that there was always a lot of attention for (new) work of well-known companies such as HNB, both from the theater audience as from the established dance circuit itself. This while the real innovation in dance, as far as I could see, right before our feet took place, viz. "Street" (and in the particular case "Meanwhile on the other side …" to "the other side" of the studios where HNB trains: the main entrance of the Music / the Stopera, a famous spot for training breakdancers). Afterwards I was asked by the renowned youth theater dance company ISH to come to work as co-artistic director and choreographer alongside Marco Gerris. I stayed there for two and a half years. From a further need to determine the direction of my own, I decided in 2007 to continue as an independent choreographer. In the same year I received the "Award of the Dutch Dance Days' as the most talented choreographer. Since then I have made work for various companies, production houses and academies.
Since 2010, I produce my work in my own foundation Monique Duurvoort Dance (MDDance).
Article Links:
Video Links:
Website:
http://www.mddance.nl/6/MDDance.html