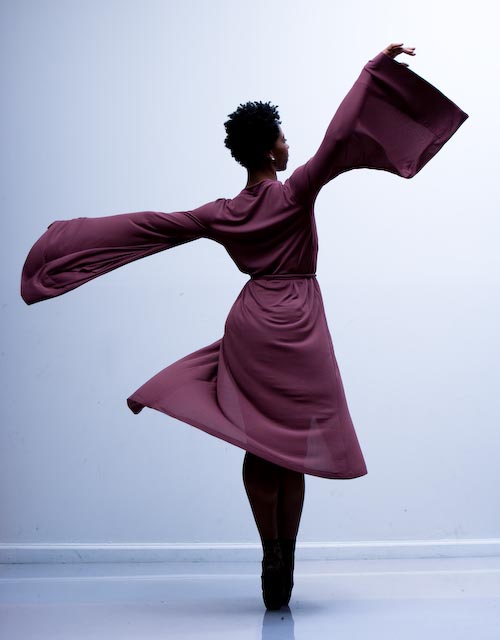 HAPPY NEW YEAR!!!
The end of 2016 was a roller coaster that threw us for several loops, the wins, loses (political and human)…many of us are feeling uncertain and fearful especially people of color. I personally wondered what would happen with the work that I am doing here with MoBB. The racial climate in our country and around the world very much dictates what people (funders, presenters, donors, consumers) feel is of value, relevant and worthy. I was deeply concerned for the culturally specific work that we do here at MoBB as me move into this new nebulous time in our country. Then I thought, "Well you can't sit here mobilized and fret, just put your head down and keep working." So that is what we are doing! And there is a great amount of wok to do, exciting work.
There are a number of wonderfully fecund opportunities that have presented themselves for MoBBallet. to Start, it is January and that means that the International Association of Blacks in Dance Conference and the 2nd Ballet Audition(register here)! Once again I am please to be a part of the planning and facilitation of the event. This year the conference is hosted by Dallas Black Dance Company, in…Dallas (for more info click the link). I will also be a panelist in a break out session entitled Blacks In Ballet: Leveling the Field, one of my fellow panelist will be Andrea Yannone the Director of Education and Training for The San Francisco Ballet School.
Another unexpected invitation that was extended to me by Artistic Director Ted Brandsen of the The Dutch National Ballet and Peggy Olislaegers to. to be a keynote speaker on diversity at their conference Positioning Ballet February 11-12 2017 in Amsterdam. The theme of the conference is Heritage, Diversity, and Identity. This is a wonderful opportunity to introduce MoBBallet to the European ballet world. I am so honored, and I have my dear friend Monique Duurvoort (former Dutch National Ballet member and Black Ballerina) to thank for connecting me.
Work is still progressing on the Knight Foundation funded Philadelphia Project. We are pleased to announce that we have gone live with the first of our Artist Pages. The Pennsylvania Ballet dancers were the first dancers to be released. So now you can click on Debra Austin and get a wealth of information. This so exciting. We have announced a call to action for Roll Call listed dancers to submit their bios and support materials (photos, videos, links social media info). MoBB is a community project and we need the support and input. So if you are on that roll call get us your information and we'll build your page as soon as possible. Patience is require as the list as expanded to include 283 names!
I am happy to announce that I have been asked to be a monthly contributor to the Dance Magazine contributors! I have enjoyed a long relationship with Dance Magazine/DanceMedia, they have always been in great support of my voice, even when what I was saying was hard to hear. Jennifer Stahl was one of the many editors I worked with over the years and now as Editor in Chief I truly am inspired by her commitment to creating diversity in that very important outlet and telling stories from divergent perspectives. So I greatly look forward to working with her regularly.
Please check out my Commentary on Race, Equity, and Otherness in Ballet and Society, Curated and introduced by Ta-Nehisi Coates, Featuring Virginia Johnson, Jennifer Homans and Benjamin Millepied.  I sort of slipped that one in there bewixt E-Zines but it is an important conversation about the way conversations about otherness, race and diversity should be had.
In this month's Ezine, we bring you the announcement of Dutch National Ballet dancer Michaela DePrince's promotion to soloist (congratulations!), More information on The Positioning Ballet Conference hosted by DNB,  the Collage Dance Collective Instagram photo that is going viral, and our inspiration is Nutcracker Redux with Francesa Hayward Principal Dancer with the Royal Ballet Company dancing the Sugarplum Fairy variation. 2017 is off to a great and wild start, so hold on, we are on the move!
Looking Forward
Theresa Ruth Howard
curator