Celiné Gittens
Birmingham Royal Ballet- Principal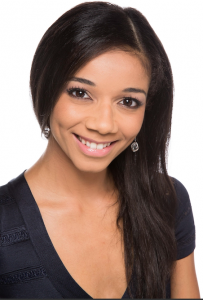 Gittens was born in Trinidad, where her mother was a ballet teacher; her father was an accountant.She began dancing when she was three years old. The family went to Canada when Gittens was nine, and from 2001 she trained at the Goh Ballet Academy in Vancouver, British Columbia.[2][3] Seeking a dance career in the United Kingdom,[4] she joined the Birmingham Royal Ballet, in Birmingham in the West Midlands of England, in 2006.There she was made first artist in 2009, soloist in 2011, first soloist in 2015, and principal in July 2016 A photograph of her performance opposite Tyrone Singleton in Faster by David Bintley, director of the Birmingham company, appeared on the cover of Dance Europe magazine in the summer of 2012
On 5 October 2012, at the Birmingham Hippodrome in the Chinese Quarter of Birmingham, Gittens became the first black ballerina to dance the twin rôles of Odette and Odile in Swan Lake in the United Kingdom.
Gittens completed a Master of Philosophy degree at the University of Birmingham in 2012. In the summer of 2014 she married Kit Holder, a soloist with the Birmingham company.
[source: Wikipedia]
Awards: Royal Academy of Dance Solo Seal, 2004; Gold Medal and Audience Choice Awards, Genée International Ballet Competition, 2005; Prix de Lausanne finalist; MPhil from the University of Birmingham, 2012.
Choreography: I started choreographing solos for myself at the age of 15 for local competitions in Vancouver. Most recently I choreographed a pas de deux for Dance Mash, a multi-disciplinary choreographic workshop based at Birmingham Royal Ballet. Choreography is definitely an interest of mine that I would like to pursue.
Guest performances: I performed The Sleeping Beauty Grand pas de deux and  the Romeo and Juliet balcony pas de deux at the International Festival of Miami (2018). It was a wonderful experience to connect with dancers from around the world.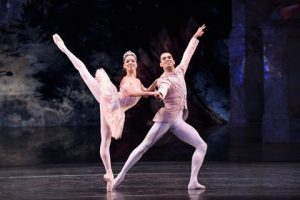 Proudest off-stage moment: In 2011 I was invited to Buckingham Palace to celebrate young performers in the arts. The event was a dream come true and I am so grateful to have had the opportunity to meet her Majesty the Queen.
[source:Birmingham Royal Ballet]
Links:
Céline Gittens – The life of a Birmingham Royal Ballet dancer
Behind the scenes with a star of the Birmingham Royal Ballet | Dance …
Master Class with Céline Gittens – Vancouver Ballet Society
Birmingham Royal Ballet's Céline Gittens's Dream Role
An Interview with Céline Gittens – Fyne Times
Social Media:
Instagram:@celinegittens