Steven Melendez
New York Theatre Ballet: Principal (2001-2007, 2010-present)
Ballet Concierto: Guest
Vanemuine Theater Ballet Company: Principal (2007-2010)
Teatro Nacional de Costa Rica: Guest
Ballet Palm Beach: Guest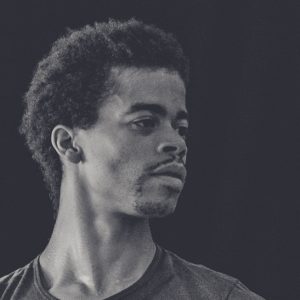 Steven Melendez was born in New York City in 1986 and started his ballet training as part of the LIFT Scholarship Program at Ballet School New York at the age of seven. Later, he studied at the School of American Ballet and attended summer intensive programs with the San Francisco Ballet Academy, Houston Ballet Academy, and Kaatsbaan International School.
In 2001, Steven joined New York Theatre Ballet as an apprentice and in 2006 was promoted to principal. While there he performed leading roles in choreographies by Fredrick Ashton, George Balanchine, John Butler, Agnes DeMille, Donald Mahler, Antony Tudor, and others. In 2004, while dancing with New York Theatre Ballet, he graduated from the American Ballet Theater Studio Company Associate Program, the program culminated in a performance of Oblivion by Jessica Lang and Continuo by Antony Tudor.
For the 2006 season, Steven was invited to Buenos Aires as a guest soloist to perform with Ballet Concierto, directed by Inaki Urlezaga. His repertory there included Carmen (Alonso), Don Quixote (Baryshnikov), Symphonic Variations (Ashton), and Borodin (Ariaz). While performing with Ballet Concierto, Steven traveled extensively, performing in international ballet galas and festivals in Argentina, New Zealand, Thailand, Venezuela, Ecuador, Estonia, Spain, and Italy.
In 2007 Steven joined the Vanemuine Theater Ballet Company in Tartu, Estonia, as a principal dancer. With the Vanemuine Theater he performed principal roles in Onegin (Medvedjev), The Nutcracker (Isberg), Giselle (Feco), and Peter Pan (Titova). The leading male role in Par Isberg's Uinuv Kaunitar (Sleeping Beauty) as well as the title role in Ruslan Stepanov's Kevade were both choreographed on him.
Steven returned to New York City in March 2010 for New York Theatre Ballet's "Signature 10" series as a principal guest artist, performing José Limon's Mazurkas and rejoined the company full-time the following season. In 2011, Steven worked with British choreographer Richard Alston to create his new work A Rugged Flourish and performed Limon's Moor's Pavane for NYTB's "Signatures 12."
In 2015, Steven celebrated his 15th season with New York Theatre Ballet, performing world premieres in works by Pam Tanowitz and Nicolo Fonte as well as the US premiere of Richard Alston's Such Longing. He is a frequent guest artist at the Teatro Nacional de Costa Rica and Ballet Palm Beach.
Steven is a faculty member of Ballet School New York and also holds an annual summer workshop in Nagoya, Japan.
In 2008 Steven received a diploma from the fifth Rudolf Nureyev International Ballet Competition in Budapest, Hungary. He also received special recognition from head jurist Maya Plisetskya for his second round performance of Onegin. Afterwards, he was invited to perform in the gala entitled Celebrating the Classical Male Dancer and later represented Estonia at the 13th International Baltic Ballet Festival in Riga, Latvia. In 2009 he performed in the Johvi International Ballet Gala for Agnes Oaks' farewell tour and in 2012 performed at the Jacob's Pillow International Dance Festival Gala The Men Dancers: From the Horse's Mouth. Steven is a Van-Lier Fellowship recipient and was a 2012 Clive Barnes Foundation Award nominee. He is a protégé of David Howard.
Sources:
Social media:
@thestevenmelendez on Instagram