James Truitte 
The First Negro Classic Ballet Company
Lester Horton Dance Theater
Capitol Ballet: Guest (1962)
Alvin Ailey American Dance Theater (1960-1968)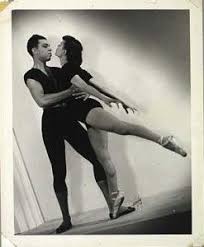 James Truitte was born in Chicago, Illinois in 1923. Truitte danced briefly with the First Negro Classic Ballet Company (1947-1959), established by Joseph Rickard, before joining Lester Horton Dance Theater in 1950 where he was a lead dancer. Truitte joined the Ailey company in 1960 and stayed through 1968, serving for several years as associate artistic director and teacher and was a primary authority on the teaching of Horton's technique and choreography. He was recognized for choreographing the famed solo "I Want to Be Ready" from Ailey's Revelations. Truitte taught Horton technique throughout the nation and restaged Horton dances for the Alvin Ailey American Dance Theater, Dance Theater of Harlem, Cincinnati Ballet, Joyce Trisler Danscompany, and the Dayton Contemporary Dance Company, among others.
After leaving the Ailey company, he became an associate professor at the University of Cincinnati College—Conservatory of Music in 1973 and was named professor emeritus in 1993. He was a frequent artist in residence at the American Dance Festival and took part in many national conferences on Black dance. His film career included performances as a dancer in Carmen Jones and South Pacific. Truitte died in 1995 at the age of 72.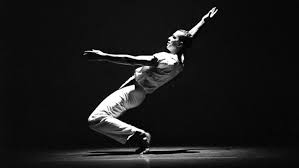 Sources:
James Truitte, 72, a Dancer, Teacher and Historian Dies, The New York Times
James Truitte, Alvin Ailey
Ebony and Jet Magazine's Photo Archives Auctioned Off in Private Sale, Eur Web
See also:
Capitol Ballet and James Truitte
James Truitte, partnering Carmen de Lavallade, appeared as a guest artist with Capitol Ballet twice at the Cramton Auditorium of Howard University, performances hosted by The Howard University Faculty Women's Club on January 19th and 20th, 1962. 
Source:
Carmen de Lavallade and the Capital [sic] Ballet Company, Ford Library Museum