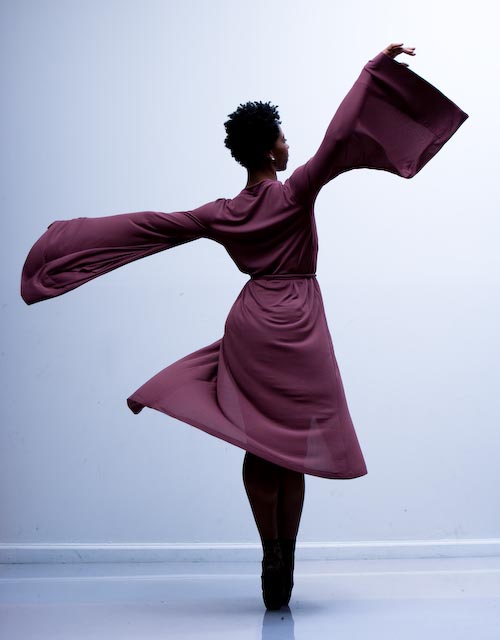 11/2019
It has been a long time since we have published in E-zine!
it is fair to say that a great deal has happened since our last edition. One thing that has happened that allows us to publish a November E-zine, is  that MoBBallet is excited to introduce you to the new members of our team. We're pleased to welcome Administrator, Kibi Blaze, and and our two interns, Emily Young of Barnard University and Erin Meadors of Williams College. Over the past three months these two scholars have been researching and building new timeline and artist page entries. Many hands make light work and I am thrilled to have them join the team.
While they have been diligently working on expanding the site, I have been working on The Equity Project, consulting with various dance organizations, and collaborating on a number of exciting projects that we will be announcing soon.
The biggest project began back in April when I took a leap– not exactly into the unknown but instead into what I knew for sure. In writing this, I realize that, in April almost five years ago ,  I took a very similar leap -when I realized that there was something missing in the way that we were approaching the conversation and work of increasing diversity (equity and inclusion) in ballet and I wanted to address it, hence, I started MoBBallet (Memoirs of Blacks in Ballet). Well, the impetus was similar when I began to examine what "equity" truly means in this conversation. Through my work I know that many in the field of ballet now understand and are committed to the diversification of their ballet companies and organizations at large, and have begun to understand what inclusion, in truth means and feels like. That having been stated, I think the concept of how to level that playing field for Black and Brown dancers (Beyond full ride scholarships) is still beyond them. How do you make a playing field that is inherently unequal level?
I had a theory, and seven months ago I began to design it. I wanted to create my own version of what Equity might look for Blacks in Ballet, that is what MoBBallet Symposium: Inspiration, Education, Perspiration was meant to do for Black ballet students, professionals and dance educators.
Having never produced an intensive or conference before I was guided mainly by my intuition, instinct and my belief in the cause. With the support the extensive network I have cultivated over the last five years (most of whom I am pleased and honored to call friends more than allies –although both are great –and greatly needed in life and in the work) I took the leap. I'm thrilled to say that it was an incredible success. Not only did the MoBBallet Symposium reach the attendance markers that where set, it lived up to its name as it was inspiring, educational and everyone worked incredibly hard. In less than 72 hours we created a community, a network, a  movement
#wearethevillage #wearenotunicorns.
And this month's E-zine we are thrilled to present some of the highlights from that magical weekend.
Directly after the symposium, I flew to Amsterdam to begin work with the Dutch National Ballet on a couple of projects; the first of which was curating an exhibition for their Black Achievement Month celebration. Although I am not a historian through the work of MoBBallet I have become very familiar with the African American ballet dancers who danced with DNB since it's founding in 1961 including Sylvester Campbell, who was a student of Jones and Haywood of Washington DC, Billy Wilson who trained with Sidney King in Philadelphia (see our digital installation andstilltheyrose.com) and Raven Wilkinson who was not only a member of the Ballet Russe de Monte Carlo, but joined the Dutch National Ballet in 1967 at the suggestion of Sylvester Campbell, but I was unaware of just how many black ballet dancers have worked with the company.
Historically, the Dutch National Ballet has always been an international company. I was pleased to find that  in addition to a number of African Americans, the Black Dutch dancers were almost equal in number. Presently, along with Sierra Leonean-American Michaela DePrince, there are three Black males, two Brazilian and one Dutch. In this month's E-zine we take you behind the scenes of the installation of  the timeline that is currently on display in the Dutch National Opera House and fill you in on the evening's events.
In addition we bring you stories of  three "Young Lions" that are taking the ballet world by storm: Precious Adams graces the cover of Pointe Magazine's September issue, The Recreationalist takes us into the world of Soloist Calvin Royal III who recently debuted in the role of Apollo with American Ballet Theater, and finally The Boston Globe's feature on Boston Ballet's newly appointed soloist Chrystyn Fentroy.
It's great to be back in the saddle again!!
We hope you enjoy, and don't forget to sign up for our newsletter!
There Ruth Howard
MoBBallet Founder and Curator