Carol Crawford
Dance Theatre of Harlem: Soloist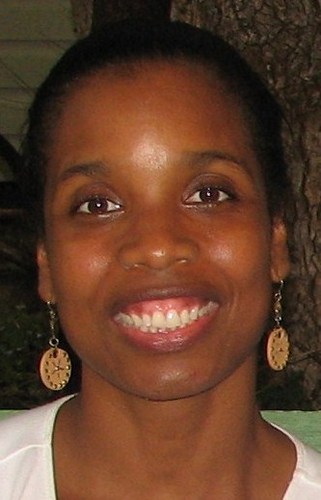 Carol Crawford Smith has a Bachelor of Arts in Art History and Studio Art from Marymount Manhattan College (Graduated Magna Cum Laude as Carol Ann Crawford) and a Master of Science in Human Development with a concentration in Families and the Arts from Virginia Tech. Crawford Smith has taught undergraduate courses at Marymount Manhattan College, the University of Hawaii at Hilo, and at Virginia Tech.
In December 2005, Crawford Smith and her family were awarded a new home and renovated dance studio on ABC network's Extreme Makeover: Home Edition. The episode first aired February 12, 2006. In May 2006, she was a guest on the Montel Williams Show ("The Faces of MS" episode). Diagnosed with multiple sclerosis in 2000, Crawford Smith now candidly speaks and presents as a voice of inspiration and as an advocate to find a cure for the physically and cognitively debilitating disease that affects over five million people worldwide—usually in the prime of their lives. Crawford Smith used her voice and talent as a contributing writer to Mental Sharpening Stones by Jeffrey N. Gingold (July 2008; Demos Medical Publishing, New York, New York). In Chapter 6, 'The Dance of Life: Transformation to Maintaining Strength, Balance and Focus," Crawford Smith shares stories of her life as a single mother, world-class dancer, and community leader and offers strategies and perspectives on how to maintain cognitive strength through her example of teaching dance and persevering with a positive attitude. Crawford Smith is also a columnist and contributor to Dance Studio Life Magazine (Gold Standard Press).
Crawford Smith is author of Give Take Be (January 2016), a self-published autobiographical memoir detailing personal and professional triumphs and challenges in her life, including the extreme makeover and multiple sclerosis diagnosis.
Crawford Smith is founder and artistic director of The Center of Dance in Blacksburg, Virginia (established August 1994). Through her dance school she provides instruction, workshops, and programs of excellence in dance and related arts. Her professional experience in dance includes a ten-year career as a soloist with the internationally acclaimed Dance Theatre of Harlem (1978–1988).
Source and current website:
[embedyt] https://www.youtube.com/watch?v=GuSCSieRFqE[/embedyt]
See also:
Give Take Be by Carol Crawford Smith, Amazon
Legendary Dance Theatre of Harlem to perform passionate contemporary love story, Virginia Tech Daily
Social media:
Twitter @CCSDancer