Walter Raines
Dance Theatre of Harlem
Stuttgart Ballet
Pennsylvania Ballet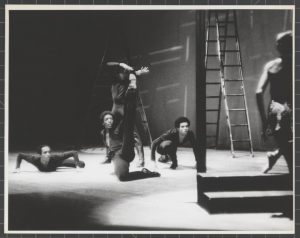 Walter Raines was one of the founding members of Dance Theatre of Harlem. He performed with the company in their first performance at Jacob's Pillow. A native of Pennsylvania, Raines studied dance at Pittsburgh Playhouse School of Theatre & Dance, Carnegie-Mellon University, and the School of American Ballet. He danced with the Pennsylvania and Stuttgart Ballets and became a charter member of Dance Theatre of Harlem in 1969. He later switched to teaching at City University of New York and served as chairman of the ballet department of the Alvin Ailey American Dance Center. Raines became co-director of the DTH school in 1989 and sole director a year later.
An excerpt from Raines' obituary Walter Raines, 54, Dancer and Choreographer:
Walter Raines, a dancer and teacher who was a charter member of Dance Theater of Harlem and the director of its school, died on Sunday at his home in Manhattan. He was 54.
The cause was AIDS, said Jeffrey Hankinson, his cousin.
Mr. Raines was a classical ballet dancer of an elegance so unyielding that he could stand on his hands for two minutes, or so it seemed in Arthur Mitchell's "Biosfera," without losing his distinguished look. But Mr. Raines also choreographed, taught ballet at several universities as well as at Dance Theater of Harlem, staged rock acts and Off Broadway plays and was even responsible for the art direction and costumes for the film "The Cruz Brothers and Miss Malloy" (1980).
"I've been warned against being a jack-of-all-trades and master of none," Mr. Raines said in a 1977 interview, "but when I die I'd just like to be called 'a man of the theater.'"
Mr. Raines was born in Braddock, Pa., and trained in dance at the Pittsburgh Playhouse School of Theater and Dance and the New York City Ballet-affiliated School of American Ballet. He was also a graduate of Carnegie-Mellon University. In addition to his career with the Harlem company, where he danced from 1968 to 1978, Mr. Raines performed with the Stuttgart Ballet in Germany and the Pennsylvania Ballet.
He was an associate professor at City College of New York from 1978 to 1989 and headed several programs at the Alvin Ailey American Dance Center in the 1980's. He was also a guest teacher in Germany at the Tanz-Forum der Oper der Stadt Koln, at the Vienna Opera Ballet and at Den Norske Ballet of Oslo.
Mr. Raines created ballets for companies including Dance Theater of Harlem and the Capitol Ballet of Washington. He was the first black choreographer to work at the Royal Opera in London, creating the dance and musical staging for Michael Tippett's "Ice Break" in 1977.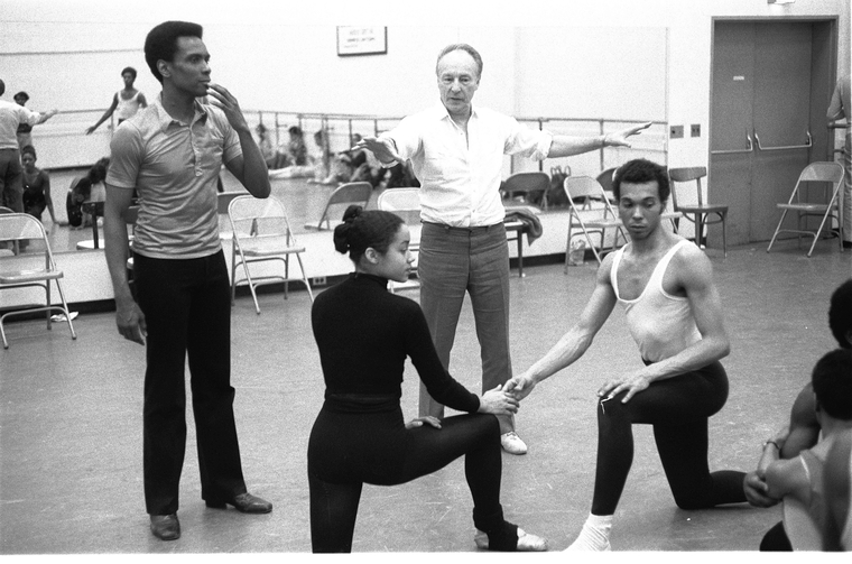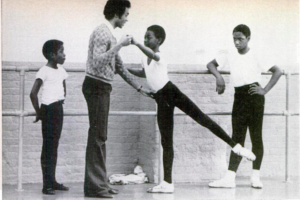 Sources: 
Arthur Mitchell's Dance Theatre of Harlem, Jacob's Pillow
Ode to Otis Photograph, Jacob's Pillow
Walter Raines, 54, Dancer and Choreographer
Where Talent Abounds, Ebony June 1974
See also:

Ode to Otis Photograph, Jacob's Pillow
Walter Raines; Director of Harlem Dance Theater School, Los Angeles Times