Mel Tomlinson and Boston Ballet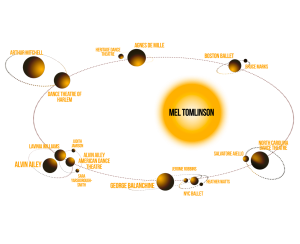 Mel Tomlinson danced with Boston Ballet from 1991-1994 and was instrumental in the development of the school's CITYDANCE program. CITYDANCE is a year-long program where 3,000 third grade students from public schools around Boston get to study dance at no tuition cost for a year. This program was successful from the outset and is the model other companies around the country have looked to when forming similar outreach initiatives. Tomlinson was a principal dancer during his time here. While with the company, Tomlinson would teach company class when it was time for the company to learn or perform a Balanchine work, as Tomlinson's extensive career with New York City Ballet and Dance Theatre of Harlem gave him plenty of exposure to the speed and specificity of a Balanchine's technique. While there, Tomlinson had the opportunity to work with Carla Stallings, Kyra Strasberg, Julie Bacon, Adriana Suarez, and Jennifer Gelfand.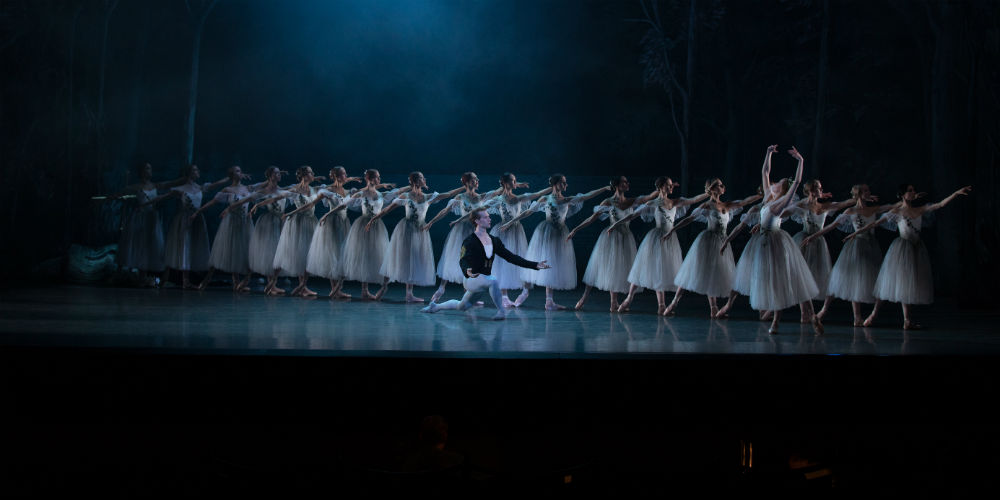 More about Boston Ballet
The Boston Ballet is an American professional classical ballet company based in Boston, Massachusetts. The company, founded in 1963 by E. Virginia Williams and Sydney Leonard, was the first professional repertory ballet company in New England. Boston Ballet's national and international reputation developed under the leadership of Artistic Directors Violette Verdy (1980–1984), Bruce Marks (1985–1997), and Anna-Marie Holmes (1997–2000). Current Artistic Director Mikko Nissinen was selected to lead Boston Ballet in September 2001. The Boston Ballet School, the largest ballet school in North America, is led by Executive Director Meredith (Max) Hodges.
In 1979, Boston Ballet opened the Nervi Festival in Italy and in 1980 was the first American dance company to perform in the People's Republic of China. The company made its London premiere in 1981, with a full-length production of Swan Lake. In 1983, Boston Ballet presented Don Quixote on Broadway with Rudolf Nureyev as special guest artist, after touring the United States, Mexico, France, and Italy.
In May 1990, Natalia Dudinskaya and Konstantin Sergeyev, along with then-assistant artistic director Anna-Marie Holmes, staged a new production of Swan Lake, featuring Boston Ballet dancers performing the leading roles with dancers from the Kirov Ballet and the Bolshoi Ballet. In recent years, the company has added James Kudelka's Cinderella; George Balanchine's Coppélia, Jewels, and Midsummer Night's Dream; the American premiere of Jirí Kylián's Black and White; and John Cranko's Onegin, The Taming of the Shrew, and Romeo and Juliet to its repertoire.
Boston Ballet made its debut at the Kennedy Center in Washington DC in January 1990. In July 1991, Boston Ballet toured throughout Spain. During the summer of 2007, the company completed a second tour of Spain to audience and critical acclaim. Boston Ballet's most recent touring has included appearances at the Guggenheim Museum's Works & Process series, the "Fall for Dance" festivals held at New York City Center and Orange County Performing Arts Center, as well as back-to-back performances at the Spoleto Festival USA and the Kennedy Center's Ballet Across America series in Spring 2008. Boston Ballet embarked on its first tour to Seoul, Korea in the summer of 2008, presenting a range of works by George Balanchine, Twyla Tharp, and Christopher Wheeldon, never seen before by Korean audiences.
In fall 2009, Boston Ballet's sole performance venue became the Boston Opera House. Located in the Boston Theater District, this 2,500-seat theater provides clear sight-lines and has a newly renovated orchestra pit. In 2009, the New York Times hailed Boston Ballet's repertoire as "one of the most eclectic in the country." Boston Ballet's The Nutcracker has been performed annually for 42 years. Over 35 performances employ the entire company and more than 250 Boston Ballet School students who join in the production every year.
Boston Ballet operates Boston Ballet School with more than 3,000 students at four locations in Boston, Newton, Norwell, and Marblehead for ages two through adult. The Boston Ballet Center for Dance Education offers numerous educational and outreach activities for the community. Collectively, programs include Summer Dance Workshop, Summer Dance Program, Citydance, Taking Steps, and Adaptive Dance in partnership with Children's Hospital Boston. Boston Ballet's outreach programs reach over 7,000 children each year.
Source:
Mel Tomlinson and Bruce Marks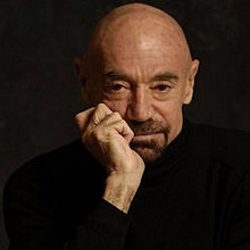 Tomlinson came out of retirement to dance again at Boston Ballet beginning in 1991, where Bruce Marks was the artistic director. Bruce Marks was recognized by the dance world for inspiring inclusion and equity with the Boston Ballet CITYDANCE program, that Mel Tomlinson helped to craft while teaching and dancing with the company.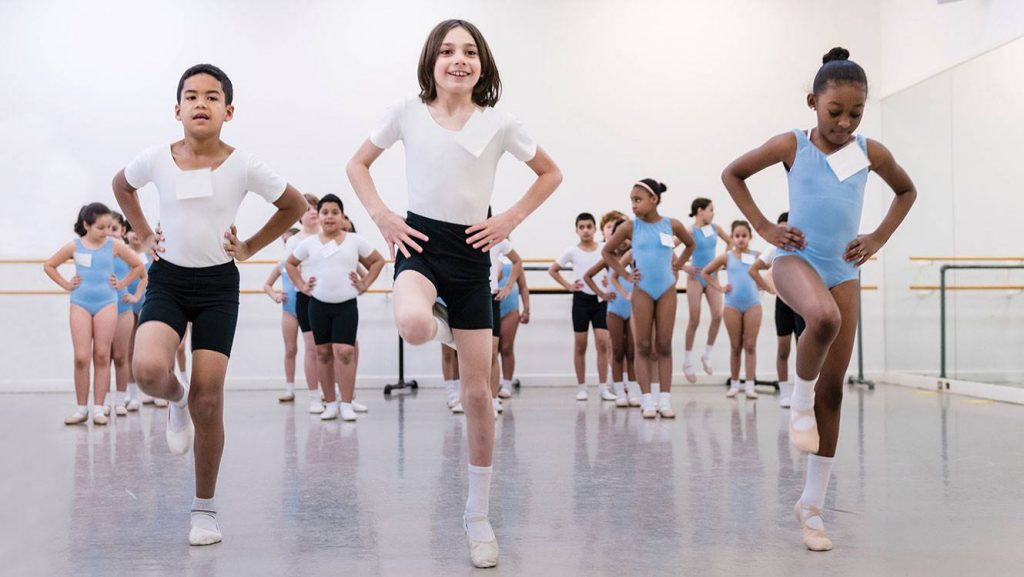 More about Bruce Marks
Bruce Marks is an American dancer, performing both in ballet and modern dance. He continues to work as a choreographer, coach and teacher and is a tireless advocate for the art form. Marks, born in New York City, began his training at age 13 at the New York High School of Performing Arts and at 14, created the role of the young boy in Pearl Lang's Ironic Rite (later called Rites). Through his teen years, he performed with Pearl Lang's company, creating roles in Lang's And Joy Is My Witness, Nightflight, Apasionado, Black Marigolds, and Shira. Marks continued his studies at Brandeis University (1954–1955) and The Juilliard School (1955–1956), where he studied with Margaret Craske, Alfredo Corvino, Mattlyn Gavers, and Antony Tudor, who became his mentor. At Tudor's suggestion in 1956, Marks joined the Metropolitan Opera Ballet. He was soon singled out for principal roles. In 1961, again at the suggestion of Tudor, Marks joined The American Ballet Theatre. He soon became one of the most respected and versatile of ABT's male contingent, excelling in both modern and classical ballets and was quickly promoted to principal dancer. In 1968 Marks performed the role of Hilarion in the American Ballet Theatre's film of Giselle.
After twice appearing as guest artist with the company, Marks was invited to become the first American principal dancer of The Royal Danish Ballet. He made his debut in May, 1971 at the Danish Ballet and Music Festival, dancing Paul Taylor's Aureole. It was the first time a modern-trained artist had done the piece in Copenhagen and he received rave reviews. The next evening, he danced the role of James in the 19th century Danish classic, La Sylphide, by August Bournonville and astounded the audience with his versatility. Marks ended his performing career in 1976 in Denmark, taking on his first artistic directorship with Ballet West in Salt Lake City, Utah.
By 1976, Marks became Co-Artistic Director of Ballet West at the invitation of its founder, Willam Christensen. Following Christensen's retirement in 1978, Marks was named Artistic Director. The company flourished under Marks's direction, and his distinctive stamp was made with the addition of new works to the company's repertory from Bournonville and Balanchine to the 19th-century master works as well as modern dance classics. Marks then assumed the position of Artistic Director of Boston Ballet. When he was appointed Artistic Director and CEO (combining the jobs was a first in the world of ballet), he eradicated the company's debt, which was 50% of the budget at the time. During his tenure, the company's annual budget and attendance tripled. Under his dynamic leadership, Boston Ballet achieved international acclaim and built a reputation for performing authentic versions of the classics and for encouraging daring modern works. In 1991, in Boston's South End, Marks opened a new facility that continues to be one of the country's leading centers for dance and dance education.
In July 1998, Marks stepped down from his post at Boston Ballet to become Artistic Director Emeritus.
In 1989, Marks was chosen to succeed the late Robert Joffrey as Chairman of the International Jury of the USA International Ballet Competition held in Jackson, Mississippi, a position he held through 2010.
Source: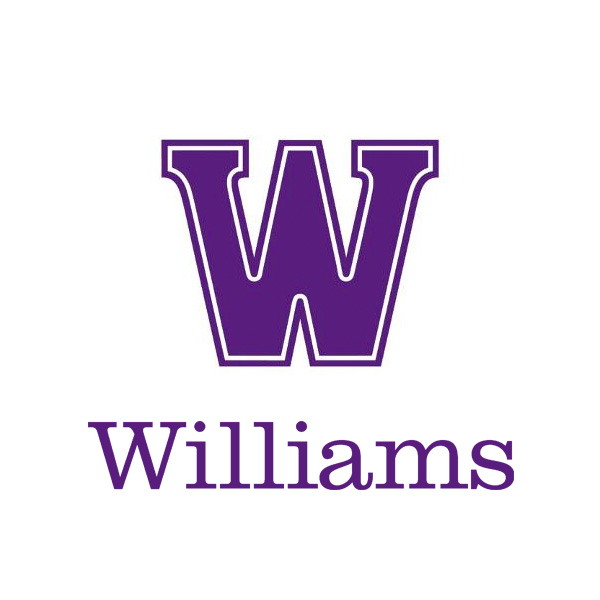 Casey Monteiro