Geoffrey Holder
Holder Dancing Company (~1937-1960)
Metropolitan Opera Ballet: Principal (1956-1958)
Geoffrey Holder (1930-2014), a native of Trinidad, was an actor, dancer, choreographer, composer, designer, and painter. His brother Arthur Aldwyn Holder taught him how to paint and dance, including Geoffrey in the Holder Dancing Company at age seven. The company, later under Geoffrey's direction, was invited to New York by Agnes de Mille. Holder remained in the city, teaching classes at the Katherine Dunham School and performing as a principal with the Metropolitan Opera Ballet.
He started performing on Broadway in 1954 in House of Flowers, followed by roles in Waiting for Godot (1957) and later, Josephine Baker (1964). His filmography includes roles in Doctor Dolittle (1967), the James Bond film Live and Let Die (1973), and Annie (1982). He was also well known for his commercials promoting 7Up.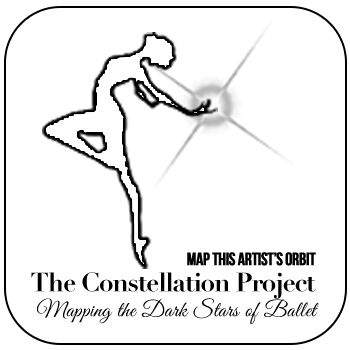 Holder excelled in painting, with his work displayed at Washington's Corcoran Gallery and the Guggenheim Museum after receiving a Guggenheim fellowship. Holder won Tony Awards in 1975 for directing and designing costumes for The Wiz on Broadway. His other design credits include DTH's The Firebird and Timbuktu! on Broadway, for which he was nominated for a Tony and which he directed and choreographed. 
His other numerous achievements included choreographing Banda and Dougla for Dance Theatre of Harlem; co-writing and illustrating the book Black Gods, Green Islands; choreographing Prodigal Prince in 1971; and producing a cookbook. His choreography is still performed by Dance Theatre of Harlem and Alvin Ailey American Dance Theater. 
Holder met his wife Carmen de Lavallade, a fellow dancer, while performing together in House of Flowers; they married in 1955 and had one son, Leo. Mr. Holder died from complications of pneumonia at the age of 84 in October 2014.
Sources:
Geoffrey Holder, Playbill
Geoffrey Holder, Dancer, Actor, Painting and More, Dies at 94, The New York Times
Geoffrey Holder, Wikipedia
Geoffrey Holder, the Original Tony-Winning director of The Wiz, Has Died, Theater Mania
Geoffrey Holder, Masterworks Broadway
See also:
Geoffrey Holder, Alvin Ailey American Dance Theater
Geoffrey Holder, The History Makers
Carmen de Lavallade and Geoffrey Holder's Dance-Filled Love Affair, Dance Magazine
'This Impromptu Dance': Geoffrey Holder's Son Tells One More Story, NPR
Biography: Geoffrey Holder, Thirteen
Video links:
Carmen and Geoffrey (2005) Documentary/Dance
Carib Gold (dance)
Geoffrey Holder Tony Awards for direction and costume design of The Wiz
Written by Mad Crawford, MoBBallet