Jones-Haywood School of Ballet and Claire H. Haywood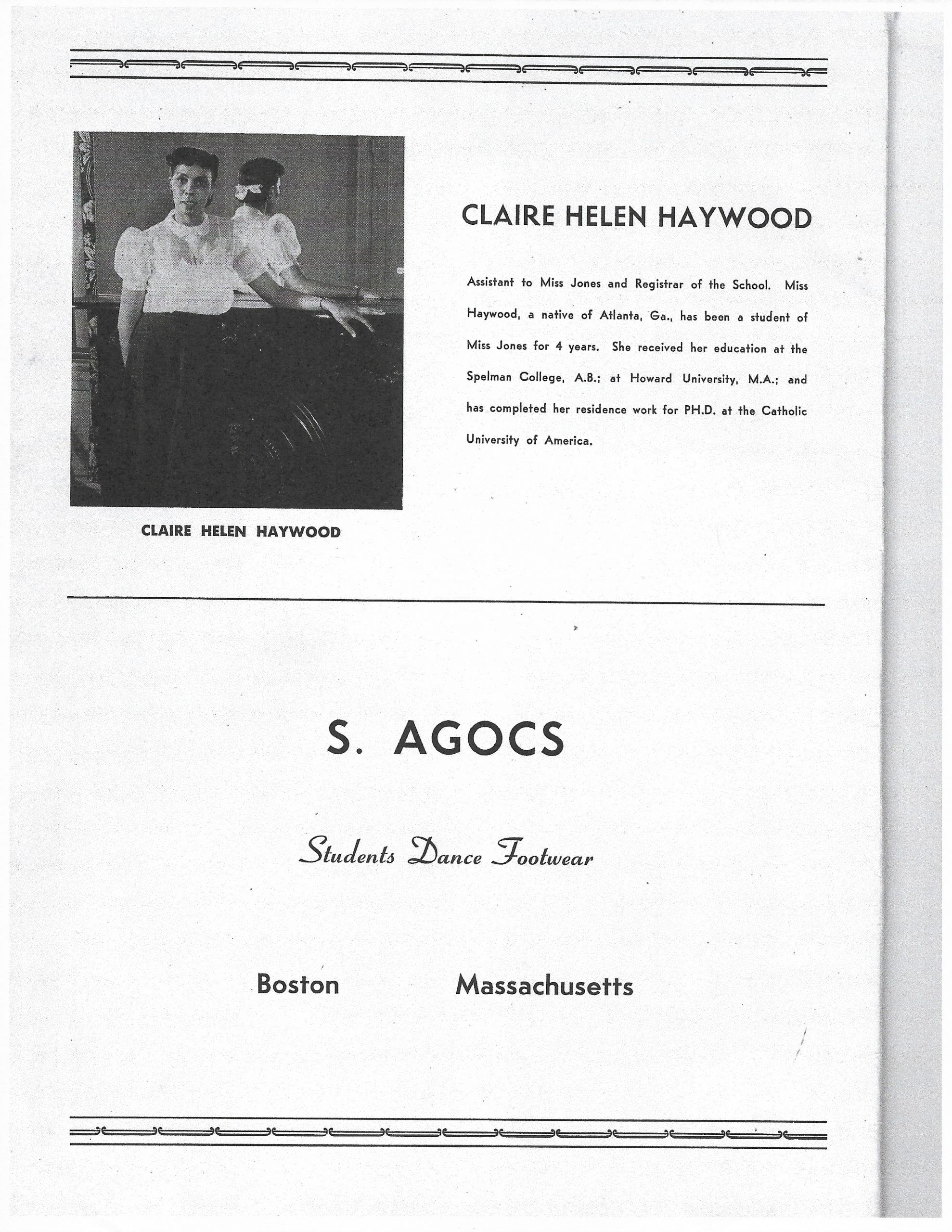 Claire Haywood had been a  student of Doris W. Jones' and it was she who encourage Jones moved to Washington DC, in 1940 after her divorce. Born in Atlanta, Haywood studied English at Spelman College and graduated in 1934, them moved to the DC area to attend Howard University from which she received her M.A 1936, she went on to earn her PhD from Catholic University in 1938.
The women became partners with a plan to establish a dance studio. Without enough money to jump start the venture, Jones worked at the Bureau of Engraving to make ends meet during her first years in the city. The Doris W. Jones School of Dance started in a spare room at the YMCA in Northeast Washington in 1941. Haywood would have the title of assistant, and registar of the Doris W. Jones School of dance until perhaps they formalized there partner ship and would renamed their business as the Jones-Haywood School of Ballet.  The school moved to several temporary locations before settling in 1950 at a permanent site on Georgia Avenue. At its permanent location, Jones and Haywood
Additionally, she was the artistic director for the Capitol Ballet Company.  She went on to receive an  in 1936 and a
"If you were a young black dancer, you had to find other goals because as far as joining a company or earning a living, that was impossible," she said when describing the experience of Black aspiring dancers in the first half of the 20th century. Haywood died in 1978.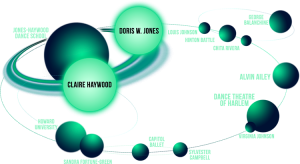 See also:
1941: Jones-Haywood School of Ballet was Founded in Washington DC, MoBBallet
Sources:
Doris W. Jones, Encyclopedia
Blacks and the Washington D.C. ballet / Claire Haywood; interviewed by Naomi Eftis and Elaine Heffernan.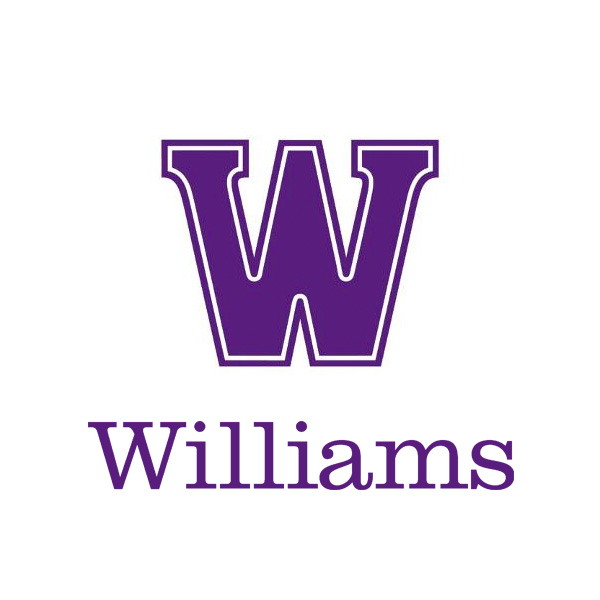 April Owens