1941
Jones-Haywood School of Ballet is founded in Washington DC

The Jones-Haywood School of Ballet was founded in 1941 by Doris W. Jones and Claire H. Haywood. It has been one of the premier institutions for the study of ballet and other dance forms in the city, especially for children and teenagers.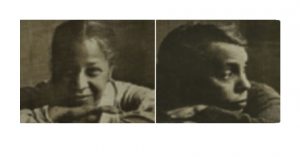 Claire Helen Haywood was born in Atlanta and earned a B.A. in English at Spelman College in 1934, an M.A. from Howard University in 1936, and a Ph.D. at Catholic University in 1938. Haywood became a dance student of Doris W. Jones, and together they founded the Jones-Haywood School of Ballet, where Haywood taught until 1978. In 1976, they completed Artists of the Dance, an hour-long documentary on their life and work. Haywood died in 1978.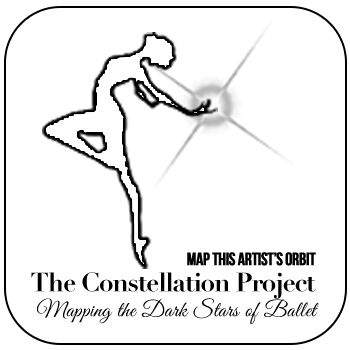 Doris Jones was born in Boston, where she established a ballet school in 1933. She later moved to Washington to open the school with Claire Haywood and also served as the Capitol Ballet Company's artistic director until 1982. In 1980, she formed the Jones-Haywood Youth Dancers to broaden performance opportunities for young dancers. At various times, Jones directed the DC Public Schools Dance Program. She died in 2006.
The dancers who trained at the school include Sylvester Campbell (New York Negro Ballet, Dutch National Ballet, Royal Winnipeg Ballet), Chita Rivera (Broadway performer), Hinton Battle (Dance Theatre of Harlem and Broadway performer), Sandra Fortune-Green (Capitol Ballet), Renee Robinson (Alvin Ailey American Dance Theater), Elizabeth Walton (Paul Taylor Dance Company), and Hope Clark (Alvin Ailey American Dance Theater, Donald McKayle Dance Company).
The school, now known as the Jones-Haywood School of Dance, is still in operation under the direction of Sandra Fortune-Green. Fortune-Green began her dance training at the school at the age of 10 and became the first Black woman to compete in the International Ballet Competition in 1973. She was also the prima ballerina of the Capitol Ballet Company.

---
Other Happenings in 1941
Ballet/Dance History
Valerie Black (American Negro Ballet, Negro Unit of Ballet Theatre) and Mabel Hart (Negro Unit of Ballet Theatre) perform in Aida with the National Negro Opera Company.
American History
Jan 16: War Dept. forms first Army Air Corps squadron for Black cadets.
Feb 4: United Service Organization (USO) founded.
Apr 15: The first one-hour helicopter flight, Stratford, CT.
May 6: At California's March Field, Bob Hope performs his first USO show.
Jun 19: Cheerios Cereal invents an O-shaped cereal.
Oct 26: US savings bonds go on sale.
World History
Jan 9: 6,000 Jews are exterminated in pogrom in Bucharest, Romania.
Jan 21: The first anti-Jewish measures are taken in Bulgaria.
Mar 14: Nazi occupiers of Holland forbid Jewish-owned companies.
Apr 11: Nazi occupiers in the Netherlands confiscate Jewish assets.
May 5: Ethiopian Emperor Haile Selassie returns to Addis Ababa.
May 6: Joseph Stalin becomes Premier of the Soviet Union.
May 9: British intelligence at Bletchley Park breaks German spy codes after capturing Enigma machines aboard the weather ship Muenchen.
Jun 24: Entire Jewish male population of Gorzhdy, Lithuania is exterminated.
Jul 19: British PM Winston Churchill launches his "V for Victory" campaign.
Sept 23: The first gas murder experiments are conducted at the Auschwitz concentration camp.
Arts & Science
Feb 15: Duke Ellington first records "Take the A Train."
Mar 16: Dmitri Shostakovich receives the Stalin Prize.
Mar 29: WPAT radio in NJ begins broadcasting (country music format).
May 1: Citizen Kane, directed by and starring Orson Welles, premieres in NY.
May 5: The first modern perfume, Chanel No. 5, is released.
May 7: Glenn Miller records "Chattanooga Choo Choo" for RCA.
Jun 7: Chemists Archer John Porter Martin and Richard L.M. Synge give the first demonstration of partition chromatography (separation of mixtures) at a meeting of the Biochemical Society held at the National Institute for Medical Research, Hampstead.
Jul 1: The first commercial TV licenses are granted to W2XBS-WNBT (NBC) and WCBW (CBS), NYC.
Jul 4: Howard Florey and Norman Heatley meet for first time; 11 days later, they successfully recreate penicillin.
Sept 2: The Academy copyrights Oscar statuette.
Human & Civil Rights
Jun 25: FDR issues Executive Order 8802 forbidding discrimination.
Sports
Jan 31: Joe Louis KOs Red Burman in 5 for heavyweight boxing title.
Mar 1: Captain America first appears in comic book form, published by Timely Comics.
Apr 8: Joe Louis TKOs Tony Musto in 9 for heavyweight boxing title.
Apr 26: A tradition begins—the first organ at a baseball stadium is played (Chicago Cubs).
May 15: Joe DiMaggio starts 56-game hitting streak; Yankees lose 13-1.
Jun 6: Giants use plastic batting helmets for first time.
Nov 27: Joe DiMaggio is named AL MVP.
Sources:
Jones-Haywood School of Ballet, Cultural Tourism DC
---