Arthur Mitchell/Dance Theatre of Harlem and Mrs. Alva B. Gimbel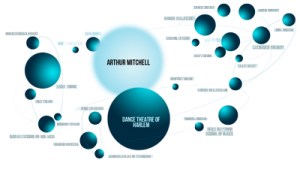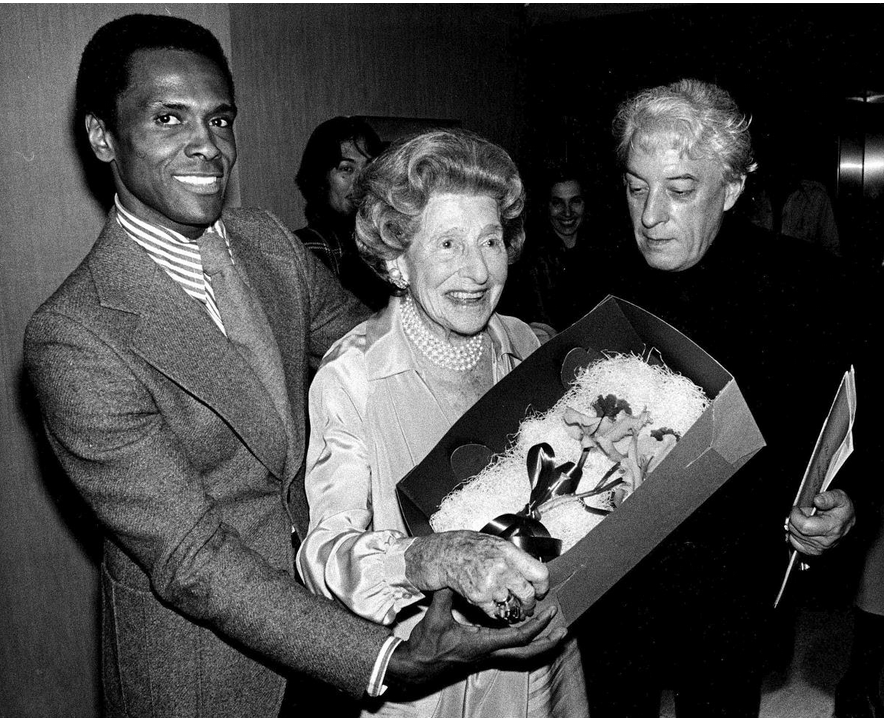 Regarding his funding for Dance Theatre of Harlem, Arthur Mitchell said, "It was $110,000 dollars, so Mrs. Gimbel said she would donate the money from her and her husband's Foundation, the Alva and Bernard F. Gimbel Foundation, to secure the two-story garage with basement building."
One Wednesday afternoon in 1971, the wealthy department store heiress and philanthropist Mrs. Alva B. Gimbel accompanied a friend to a DTH Open House. Afterward, she spoke to Mitchell who recalled the conversation: "She said, 'These kids are fantastic, and you shouldn't be stuck in this basement. Look, if you need space I would like to help you, and if you want some help just let me know.' Well, you know that was the last thing to tell me." Soon afterward he learned of a building on 152nd Street between St. Nicholas and Amsterdam Avenues, not far from his mother's home. He contacted Mrs. Gimbel, immediately, and together they went to check it out.
Source:
Arthur Mitchell's Dance Theatre of Harlem, Columbia University Libraries
More about Mrs. Alva B. Gimbel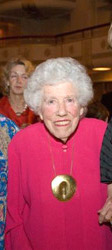 A native of New York, Alva B. Gimbel married husband Bernard F. Gimbel, the president and founder of Gimbels department stores, in 1912. Mrs. Gimbel, according to her New York Times obituary, "was a founder of the women's auxiliary of the Institute of Rehabilitation Medicine at the New York University Medical Center and a board member of the Lighthouse-New York Association for the Blind and the International Council of the Museum of Modern Art," among other endeavors. Together with Arthur Mitchell, Karel Shook, and the Ford Foundation, Gimbel was also instrumental in providing financial assistance in order to found the Dance Theatre of Harlem.
She died at age 90 in 1983.
Sources:
Photo of Mitchell, Gimbel, and Shook, Google Arts & Culture
American Choreographer, Dancer, Arthur Mitchell, LA Dance Chronicle 
Alva Gimbel is Dead; Active Philanthropist, The New York Times