Ronald Darden
The National Ballet of Washington (ca. 1973)
Dance Theatre of Harlem (ca. 1975)
Poughkeepsie Ballet Theater: Guest Artist (ca. 1975)
US Terpsichore Troupe (ca. 1975)
Munich Ballet
Frankfurt Opera Ballet
Hamburg Ballet: Soloist (ca. 1978-1980)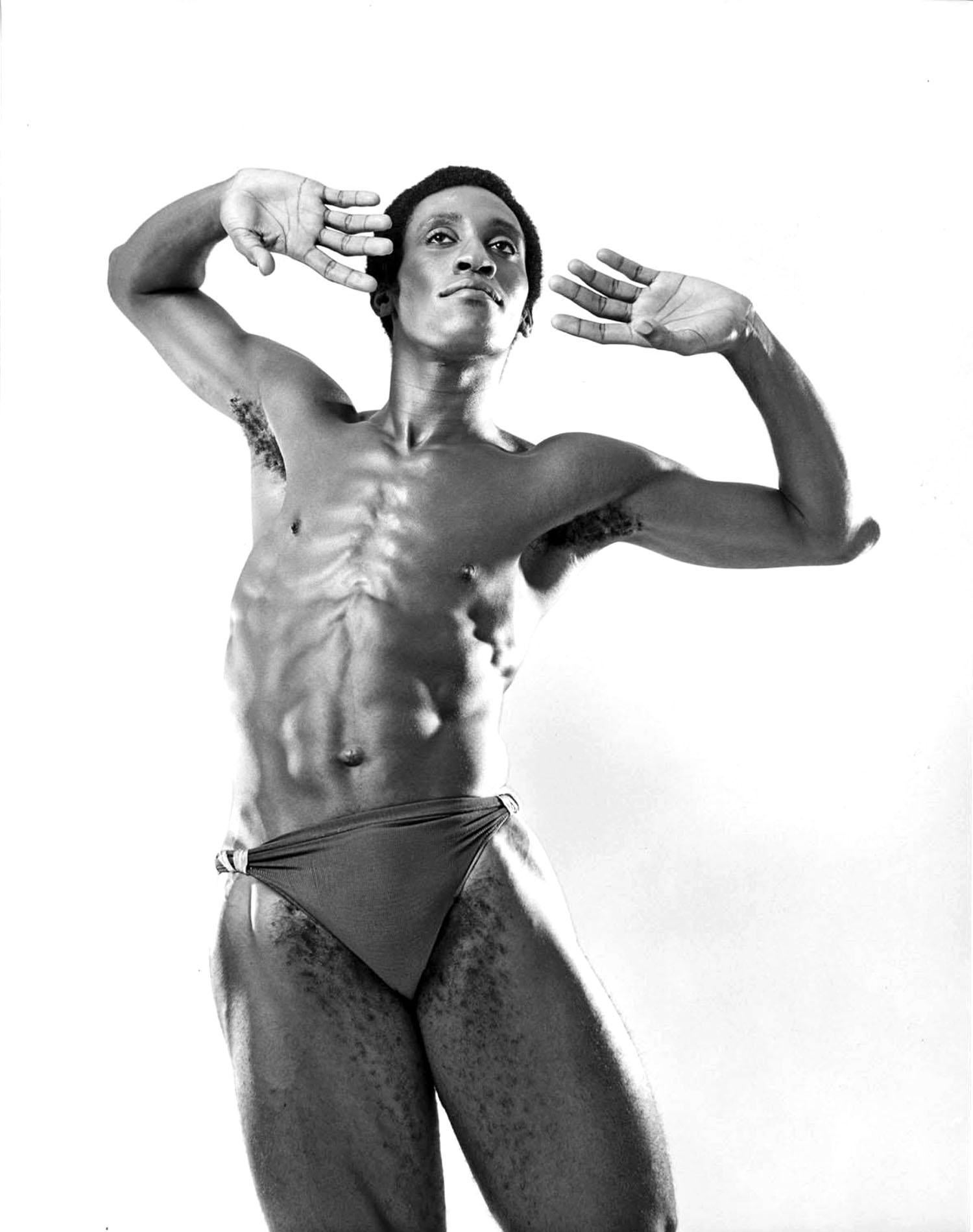 Detroit-native Ronald Darden received his dancing training from New York's High School of the Performing Arts.
Darden's early performances include those with The National Ballet of Washington, under the direction of Frederic Franklin and Ben Stevenson, at Jacob's Pillow in July 1973 and in The Sleeping Beauty in April 1973.
In 1975, Darden was associated with several companies: he was listed as a "ballet player" in a US Terpsichore Troupe's August 1975 performance at Marymount Manhattan Theater, performed with Poughkeepsie Ballet Theater in their production of The Nutcracker, and, with the Dance Theatre of Harlem, danced ballets like Allegro Brilliante alongside Virginia Johnson to positive reviews.
He was a member of the Frankfurt Ballet, where he also danced pieces by George Balanchine, before joining another German company Hamburg Ballet, where his career flourished even further, in 1978.
Darden appeared in the original cast of numerous works by John Neumeier: Petrushka as The Moor (premiered June 26, 1982); Saint Matthew Passion (premiered June 25, 1981); and Tristan as the title role, which Neumeier created especially for him (premiered December 12, 1982). He also performed in Vaslaw, Midsummer Night's Dream (as Demetrius), John Neumeier's Bach Suite 2, Robert North's The Annunciation (as Juda), and John Neumeier's Mahler's Third Symphony, which premiered in America in March 1983.
That year, Darden left the company and traveled to Tours, France with fellow Hamburg Ballet dancer and choreographer Jean-Christophe Maillot.
Darden's technical prowess and stage presence are remembered fondly by those who saw him perform.
The dancer passed away on January 4, 1990.*
*It has been said Darden passed from AIDS-related complications, though this has not been verified.