Anton T. Wilson
Ballet Theatre of Maryland
Les Ballets Trockadero de Monte Carlo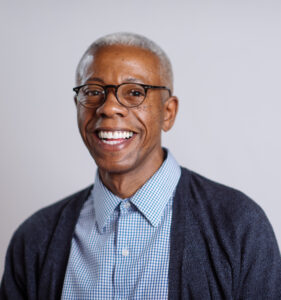 Anton T. Wilson grew up in Severna Park, MD. He performed in musicals in high school and was an avid social dancer, but didn't start training professionally until the age of 18. He commuted weekly to Slayton House in Columbia to study with noted teacher Anne Waugh Allen, who encouraged him to dance despite his late start, saying he could make it if he had the courage and tenacity. Wilson rose to the challenge, even taking ballet class in pointe shoes in order to strengthen his feet. He went on to the North Carolina School of the Arts and received his Bachelor of Fine Arts in 1983.
Soon after graduating, Wilson joined Les Ballet Trockadero de Monte Carlo, where his previous pointe training became an asset. In 1985, Wilson traveled to Japan with the company and began teaching there, in a Japanese ballet school. In addition to performing and teaching, Wilson began to choreograph. He went to the Netherlands, where he danced for two seasons with Djazzex, a Dutch jazz dance company, and to Germany, where he lived and worked for four years in Oldenburg.
Wilson returned to the United States. He began dancing in New York City with Jennifer Muller/The Works, with whom he performed for over a decade. Additionally, Wilson travelled back and forth to Maryland to keep working with Ballet Theater of Annapolis (later Ballet Theatre of Maryland), where he had started as one of the original members in 1979. Speaking about Wilson's creative work with Ballet Theater of Annapolis in 2002, The Baltimore Sun said "he built a reputation as an innovative choreographer."
Wilson is a 2007 and 2009 recipient of the Maryland State Arts Council's Individual Artist Award for choreography. He was one of four choreographers selected to initiate the Four Steps Forward choreography project in The Hague, Holland. Wilson currently teaches at the Baltimore School for the Arts and the Kirov Academy of Ballet and conducts workshops and masterclasses around the world. He is also the Director of Ballet Curriculum at the Maryland Performing Arts Center. In addition to his dance work, Wilson has maintained throughout his life a deep involvement in equestrian competitions.
Sources:
'3 Moons' ballet to premiere tomorrow Work's choreographer from Severna Park, began dancing at 18, The Baltimore Sun
Anton Wilson, Baltimore School of the Arts
Ballet program runs the gamut, The Baltimore Sun
'Dance for Life' to Benefit Church, The Baltimore Sun
In Annapolis, Ballet Theatre of Maryland Turns 20, Bay Weekly