Juan Carlos Osma
Ballet Laura Alonso (2010-2011)
Ballet Revolucion (2011-2013)
Joburg Ballet: Senior Soloist (2014-2015), Principal (2015-2017)
Liaoning Ballet: Principal
Acosta Danza: Guest
West Australian Ballet: Soloist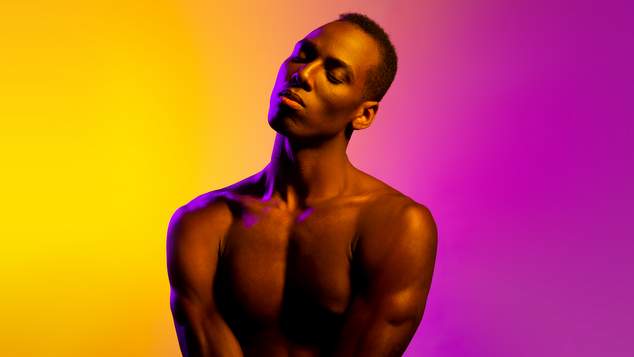 Juan Carlos Hernandez Osma was born in Havana, Cuba on July 25, 1982. He began his dance training at the Elementary School of Ballet under Alejo Carpentier in 2002, at the age of nine. He started additional training at Fernando Alonso National School of Ballet under Laura Alonso and Ramona de Saa in 2007 and the Danza Contemporánea de Cuba in 2010.
He began his professional career with Ballet Laura Alonso, where he performed lead roles in Paquita (Pas de Quatre), The Nutcracker (Russian Dance), and Dracula (Dracula). From 2011 to 2013, Osma joined Ballet Revolucion, touring with the company, and in 2012, danced with TV Ballet, a Cuban commercial dance company.
As a principal dancer with the Joburg Ballet, where he remained from 2014 to 2017, Osma performed lead roles in La Bayadère (Solor), Don Quixote (Basilio), and Swan Lake (Siegfried and Von Rothbart). He has performed as a guest artist with Acosta Danza in Cuba and was a member of the Liaoning Ballet. He later joined West Australian Ballet, where he is a soloist.
Osma has also danced principal roles in Les Sylphides, Giselle, The Nutcracker, Spartacus of Africa, Veronica Paper and The Butterfly Legend.
He has choreographed several ballets including Let It Be, 4D, Emotive, Find Me, Twitter (for Joburg Ballet), and Moment of Joy (with Dayana Hardy Acuña) as well as pieces for Escuela Nacional de Ballet Cuba and Ballet Laura Alonzo.
His television and movie credits include The Royal Variety Performance (2012); Wetten, dass…? (2012); and Una Danza para mi Habana (2011).
Osma is married to fellow West Australian Ballet dancer Dayana Hardy Acuña.
Sources:
Juan Carlos Osma, West Australian Ballet
West Australian Ballet mines the Quarry to open 2021 season, Dance Informa
Video links:
PARTACUS, Juan Carlos Osma – Dayana Hardy
Dayana Hardy and Juan Carlos Osma improv pdd with WAB
Juan Carlos Osma Le Corsair pdd Solo
Espada solo at JOBURG BALLET
DAYANA and JUAN CARLOS final dress oude libertas
DQ solo rehearsal at JOBURG BALLET
DQ coda rehearsal at JOBURG BALLET
Dodo Bird Solo
The making of Moment of Joy | West Australian Ballet
I Found You
Behind the Scenes of Giselle
Meet Joburg Ballet's Cuban Choreographer
Social media:
Instagram: @juancarlos.osma
LinkedIn Juan Carlos Osma
YouTube Juan Carlos Osma