Dayana Hardy Acuña
Ballet Santiago de Cuba: Soloist
Joburg Ballet: Principal
Liaoning Ballet
Acosta Danza: Guest Artist
West Australia Ballet: Principal (Jan 2019-present)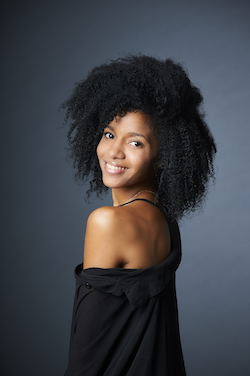 Cuban dancer Dayana Hardy Acuña studied at the National School of Ballet Fernando Alonso Academy, from which she graduated in 2010. Acuña then joined Ballet Santiago de Cuba, eventually becoming a soloist. She later danced as a principal with Joburg Ballet before joining West Australia Ballet in January 2019. Guest performances include those with Liaoning Ballet (Liaoning, China) and Acosta Danza (Havana, Cuba).
Over the course of her career, Acuña has performed leading roles in La Bayadère, Les Sylphides, Giselle, Swan Lake, The Nutcracker, Don Quixote, Spartacus of Africa, Veronica Paper and The Butterfly Legend.
Limelight Magazine called Acuña in the role of Giselle "simply magnetic" and "as light and supple as a sycamore sailing through the wing."
Acuña, who also enjoys painting and knitting, is married to fellow West Australia Ballet dancer Juan Carlos Osma.
Sources:
Principal: Dayana Hardy Acuña, West Australian Ballet
Love on and off stage for WA Ballet's Giselle, Perth Now
Giselle (West Australian Ballet), Limelight Magazine
Video links:
Dayana Hardy La Bayadere
Joburg Ballet: Giselle Peasant pas de deux featuring Thabang Mabaso and Dayana Hardy Acuna
Dayana Hardy and Kevin Jackson Giselle act 2 addagio [sic]
Dayana Hardy
Spartacus, Juan Carlos Osma – Dayana Hardy
Dayana and Juan Carlos final dress
Social media:
Instagram @dayanahardy