First Negro Classical Ballet and Joseph Rickard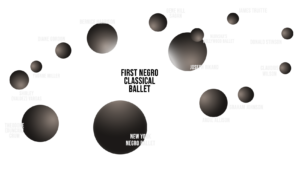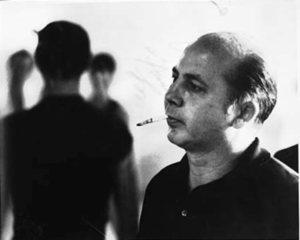 Joseph Rickard was born September 17, 1918 in Ann Arbor, Michigan. In the 1930s, he moved to Los Angeles to study ballet with Bronislava and Irina Nijinska, the sister of Polish-Russian dancer Vaslav Nijinsky. But Rickard was truly gifted at teaching and choreographing, which is part of the reason why, when he saw an African-American child being denied ballet classes because of her race in 1946, he decided to start a dance studio in order to train African-American dancers in classical ballet. 
Before one of the company's first performances, Rickard noted that it marked "the first time that a group of this type has been presented in America" and that "the progress of this group of students has never been equalled in the history of ballet." The First Negro Classical Ballet debuted in Los Angeles, California in 1947, and performed together for the next ten years before it was dissolved. 
Rickard's training at Nijinska's Hollywood Ballet in Los Angeles influenced his teaching at the FNCB. As a result of Nijinska's emphasis on "mood and emotion" in ballet, Rickard emphasized those elements of ballet in his teachings. Rickard said that "[w]ithout Bronislava Nijinska's training and inspiration and the encouragement of her daughter Irena I could not have created the First Negro Classic Ballet."
Rickard had a few problems in starting the First Negro Classical Ballet. Rickard, being white, had no real connection to Los Angeles's Black community. There were no official Black ballet groups in the Black community, which meant that there weren't others who seemed to support the idea of a Black ballet company. Due to this lack of support, Rickard lacked funding. He was finally able to start the company partly as a result of the influx of talent from the South. His company came to have over thirty dancers, including over two-thirds women and a composer.
Rickard's First Negro Classical Ballet toured the United States and Europe with critical and public acclaim in the 1950s. The group was even under contract to appear in Japan. The company's first recital was on October 19, 1946 in the Danish Auditorium on West 24th Street in Los Angeles. Their first professional performance occurred on November 19, 1949 in Santa Barbara's Lobero Theatre. They also performed in theaters such as the Assistance League Playhouse and the Philharmonic Auditorium in 1949 and 1950. Their first show at the Philharmonic Auditorium was sold out and it included A Little China Figure, Cinderella, and Street Light, derived from Oscar Wilde's Harlot's House. Their following shows were also sold out, and included Variations Classique, Pagliacci, Ronde Capuccioso and repeats of A Little China Figure, Cinderella, and Street Light. At the Assistance League Playhouse, they also performed L'Harlequin, which was a new version of the opera Pagliacci, and Harlot's House. In total, the company had three sell-out performances in this auditorium and had to turn people away. Alpha Delta Chapter of Alpha Phi Alpha Fraternity sponsored the premiere performance of the company at the Sartu Theater in Hollywood, in 1954. At this performance, the company showcased some fan favorites, The Black Swan and Cinderella.  
Joseph Rickard and another choreographer, Edward Flemyng combined their companies, The First Negro Classic Ballet and Flemyng's New York Negro Ballet, in 1956 after the dissolution of the First Negro Classical Ballet. 
More about Joseph Rickard
During Rickard's tenure as the director and choreographer of the First Negro Classical Ballet, he was offered a chance to direct the dancers of the Paris Ministry of Fine Arts in 1954. As a result of his connection with the Nijinskas, Rickard also had the opportunity to dance for the Ballet Russes de Monte Carlo.  
For 30 more years, Rickard led other integrated ballet companies, including the Southern California Ballet and San Gabriel Valley Civic Ballet. Joseph Rickard died of heart failure after having pneumonia several times in Glendale, California on August 24, 1994.  
After merging the First Negro Classical Ballet with Flemyng's New York Negro Ballet, with the original company members, Rickard's choreography, and Wilson's music, the new company performed on tour in the United Kingdom and became the "unofficial American ambassador of African American ballet abroad." Their performances came to a halt when their main sponsor died, and the New York Negro Ballet ended in 1959. Company dancers went on to perform in films such as Finian's Rainbow, An American in Paris, Showboat, and Carmen Jones. 
Sources: 
Joseph Rickard Papers, The Huntington Library
Sentinel Sponsored Ballet Recital Oct. 19, Los Angeles Sentinel
Executive Committee in Meet, Los Angeles Sentinel
Dance Moves: An African American Ballet Company in Postwar Los Angeles, University of La Verne
A Ballet Troupe's History Recaptured: Dance: Joseph Rickard's First Negro Classic company got its start in 1947. Now his archives are at the Huntington Library., Los Angeles Times 
First African American Dance Company's Archive Donated to the Huntington Library, Los Angeles Sentinel
Vaulted Ambitions: Stories From Where We Were to How We Got Here, Stage Raw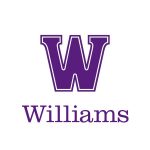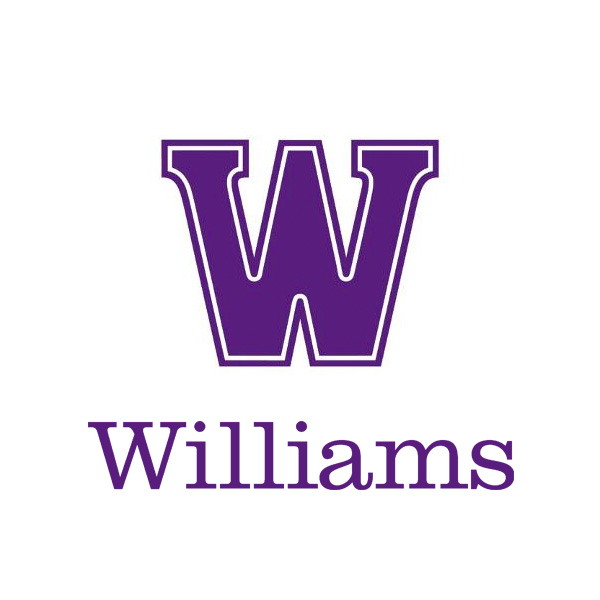 Nicole Toney