American Ballet Theatre's The Four Marys and Trude Rittman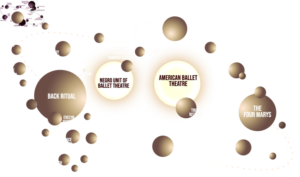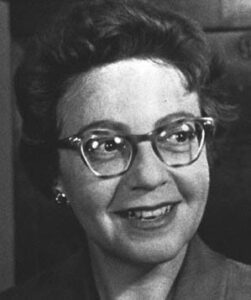 Trude Rittman, in collaboration with her longtime friend and artistic partner Agnes de Mille, composed the music for two pieces at American Ballet Theatre. The first was The Four Marys, based on "The Ballad of Mary Hamilton," a sixteenth-century Scottish ballad, which premiered in 1965. The second was a collaboration with several other composers on The Informer, a piece rooted in Irish origins that premiered in 1988.
Agnes de Mille and Trude Rittman
In 1941, Rittman began a series of collaborations with her friend Agnes de Mille, primarily working together on various influential Broadway productions, including arranging music for de Mille's dances in Carousel. Rittman went on to work with de Mille on several other pieces, including The Four Marys, Brigadoon, Paint Your Wagon, and The Girl in Pink Tights. Additionally, de Mille appointed Rittman the music supervisor for the Agnes de Mille Dance Theatre before its national tour.
More about Trude Rittman
Rittman was born in Mannheim, Germany in 1908 and quickly ascended to become one of Germany's most brilliant and promising composers. Fleeing Germany in 1933 to escape Nazi persecution of Jews, Rittman settled in England.
In 1937, Rittman immigrated to the United States, where she was hired by Lincoln Kirstein as a pianist for George Balanchine's American Ballet Caravan, before ascending the ranks to music director and touring for several years. Rittman went on to have an incredibly successful career on Broadway, collaborating numerous times with both Rodgers & Hammerstein and Lerner & Loewe. Rittman passed away in 2005.
Sources:
The Four Marys, American Ballet Theatre
The Informer, American Ballet Theatre
Trude Rittman Obituary, The Independent
Trude Rittman scores, New York Public Library
Trude Rittman, American Ballet Theatre
Trude Rittman, Playbill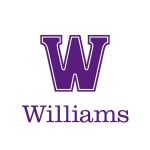 Ryan Crants