Éric Vu-An and Rudolf Nureyev
Rudolf Nureyev was the director of the Paris Opera Ballet (Opéra National de Paris) from 1983-1989. He continued to dance while fulfilling his role as director. It was here that he cast Éric Vu-An in the role Basilio in Don Quixote as well as several roles in Romeo and Juliet and Swan Lake. As Vu-An gained an international reputation, Nureyev offered him a permanent guest soloist contract in 1987. Vu-An performed a number of leading roles in the opera's repertoire, including those in Le Jeune Homme et la Mort and Les intermittences du cœur by Roland Petit, A Midsummer Night's Dream by John Neumeier, Les Mirages by Serge Lifar, Études by Harald Lander, Rubies by Georges Balanchine, In the Middle Somewhat Elevated by William Forsythe, and The Afternoon of a Faun by Vaslav Nijinsky.
While Vu-An danced at the Paris Opera, there was a storm of drama between choreographer Béjart and director Rudolf Nureyev about Vu-An's status in the company. Béjart wanted to grant him the role of étoile (star), but Nureyev insisted on maintaining his secondary rank as grand sujet. The matter became so heated that Béjart and Nureyev publicly castigated each other, challenging each other's authority over the assignment of dancers in the company and even accused each other of lying. This resulted in Vu-An leaving the company in 1987 "until things settle down there." He ended up finding success as an independent artist, and eventually returned to Paris as a guest soloist.
More about Rudolf Nureyev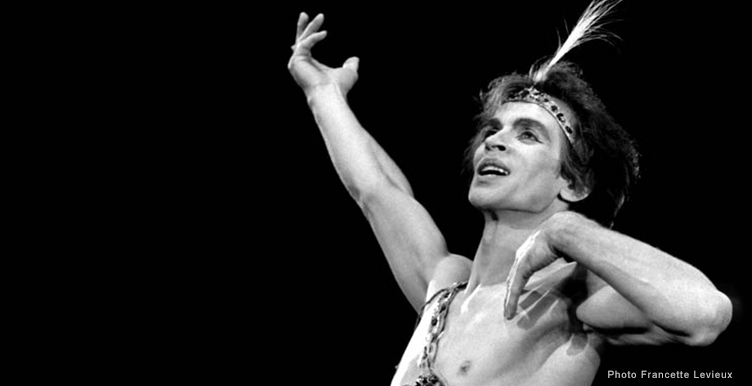 Rudolf Nureyev was born on a train near Irutsuk in 1938. He fell in love with dance as a child and trained as a dancer in Leningrad. He later joined the Kirov Ballet as a principal dancer and quickly became one of the best known dancers in the Soviet Union. He was a principal dancer for the Royal Ballet, and in 1983 he became the director of the Paris Opera Ballet. 
Sources:
Rudolf Nureyev, Wikipedia
Nureyev's Short Biography, nureyev.org
La guerre des étoiles, Arts Spectacles
Eric Vu-An Makes His Way In Rough Waters, The LA Times