Sylvester Campbell and Raven Wilkinson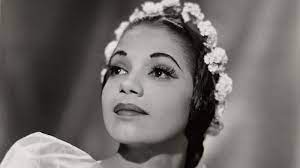 Sylvester Campbell helped Raven Wilkinson return to dancing after distressing experiences with her previous dance company. He first asked her to dance in Washington DC for the Capitol Ballet. The two performed together in Danish choreographer August Bournonville's Flower Festival in Genzano. Shortly after this, Campbell asked Raven if she would be interested in going to the Netherlands to dance with the Dutch National Ballet. She agreed to this proposition, joining as a second soloist in 1967. She stayed with the company for seven years before finally returning home due to homesickness.
Regarding Campbell, Wilkinson said, "I regret that he was not seen in the United States as a dancer because there was living proof of a danseur noble no matter what color, and he was amazing."
Sources:
A Conversation with Sylvester Campbell, Ballet Review, pg 24-34
Grace Under Fire, Dance Magazine
Raven Wilkinson dead at 83, TIME Magazine
More about Raven Wilkinson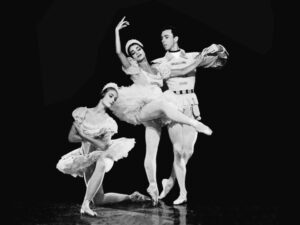 Anne Raven Wilkinson was born in New York City on February 2, 1935 to Anne James Wilkinson and Dr. Frost Bernie Wilkinson, a dentist. Her family, which also included younger brother Frost Bernie Wilkinson Jr., lived in a middle-class neighborhood in Harlem. Wilkinson had been a fan of ballet since the age of five. On her ninth birthday an uncle gave her the gift of ballet lessons to the Swoboda School (later known as the Ballet Russe School), where she studied under the direction of well-known dancers from Russia's Bolshoi Theatre. She later transferred to the Professional Children's School in the Bronx where she continued her training, remaining there through her last two years of high school. Madame Ludmilla Shollar, formerly associated with the St. Petersburg Imperial Russian Ballet, also gave Wilkinson private classes in technique. Seeking to become a professional dancer, Wilkinson first auditioned for a position with the Ballet Russe de Monte Carlo in 1954. Twice she was rejected but Wilkinson persevered.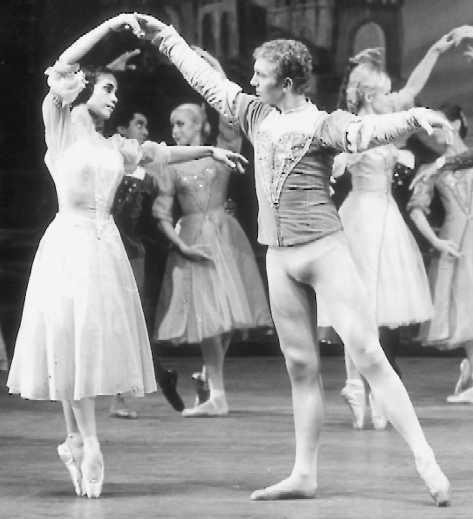 On her third try, Sergei Denham, the company's director, informed her that she would be accepted into the company. In August 1955 at the age of 20, Wilkinson became the first African American woman to receive a contract to dance full time with a major ballet company, the Ballet Russe de Monte Carlo in New York City, New York. After two years as a member of the corps de ballet, Wilkinson started dancing solo roles but was never officially bestowed the prestigious title of soloist.
In 1961 Wilkinson left Ballet Russe and in the years that followed, danced for smaller companies. For seven months in 1963 Wilkinson, a devout Catholic, joined a convent in Font de Lac, Wisconsin. In 1967, Wilkinson got a soloist contract with the Dutch National Ballet, where she stayed for seven years. In 1973 Wilkinson returned to the United States where, between 1974 and 1985, she performed with the New York City Opera as an extra dancer and worked as a ballet instructor at the Harlem School of the Arts.
See also: 
Raven Wilkinson joins Dutch National Ballet, MoBBallet
Sources:
A Conversation with Sylvester Campbell, Ballet Review, pg 24-34
Grace Under Fire, Dance Magazine
Raven Wilkinson dead at 83, TIME Magazine
Remembering Raven Wilkinson, Pointe Magazine
Anne Raven Wilkinson, Black Past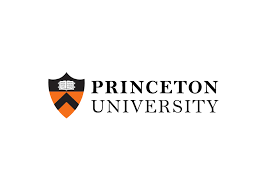 Fatmata Nallo