Lydia Abarca and DTH Jacob's Pillow Premier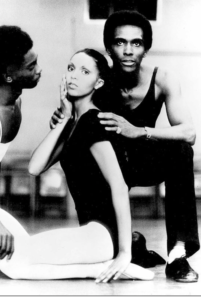 Although she had trained intensely prior to the debut performance, Lydia Abarca had never gotten the opportunity to perform on stage before and saw no future in her career as her scholarship did not include broadway shows and no one that looked like her was on stage for ballet at the time. She was quoted saying "I was fortunate that I always managed to be awarded scholarships to pay for my training, but without exposure to the final product of what I was studying for, classes felt more like a hobby than a means to an end."And she subsequently left Harkness where she had been training at the time. 
After quitting studying ballet for two years at 17, she met Arthur Mitchell, the founder of Dance Theatre of Harlem. She was asked to join the new company and she ended up becoming 
Arthur Mitchell's first prima ballerina. She was able to perform for the very first time in her career as part of the Dance Theatre of Harlem company. She felt exhilarated and joyful in that experience and was able to see a future within ballet for the first time. At the debut performance, Arthur Mitchell choreographed a special dance for Lydia Abarca and Walter Raines, another inexperienced principal at Dance Theatre of Harlem, to highlight their residency. 
When asked about subsequently becoming the first prima ballerina for the Dance Theatre of Harlem, Lydia Abarca emphasized that as a company they did not hold much regard for the term "prima" as opposed to "principals" but she acknowledged that the major critics and media regarded her as exceptional in Dance Theatre of Harlem. She was grateful for the honor but knew the pressure it came with it. She was quoted as saying " Our mission was to prove that ballet belonged to everyone, most importantly people of color, and I am so proud to have been an integral part of that journey." 
 The debut performance at  Jacob's Pillow and the Guggenheim Museum brought a lot of publicity to Dance Theatre of Harlem. One of the major instances of public admiration that came afterward was Lydia Abarca's appearance on the cover of Dance Magazine in 1975, serving as a beacon to other black ballet dancers that had not heard of Dance Theatre of Harlem beforehand. 

More about Lydia Abarca
Lydia Abarca was born in Harlem in 1951. She is the oldest of seven in a tight-knit family. She danced growing up and was noticed by a fourth-grade teacher who encouraged her to seek formal training. Although her family could not afford ballet lessons, she earned a scholarship to 
attend The Juilliard School's Saturday youth program, and later the Harkness Ballet's professional training program. She was also one of the founding members of the Dance Theatre of Harlem. Learn More 
Sources:
Lydia Abarca Mitchell, Arthur Mitchell's First Ballerina, Builds On Her Mentor's Legacy in Atlanta, Danceteacher
Interview with Lydia Abarca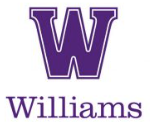 Ruby Teklemariam