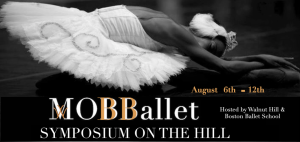 MOBBALLET FOUNDER AND CURATOR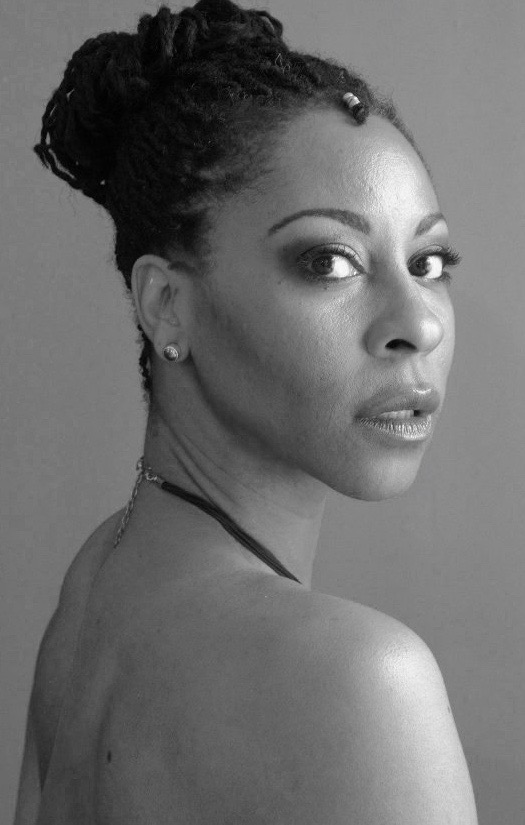 THERESA RUTH HOWARD is the founder and curator of MoBBallet (Memoirs of Blacks Ballet) a digital platform that preserves, presents, and promotes the contributions, and stories of Black artists in the field of Ballet. MoBBallet's first digital installation And Still They Rose: The Legacy of Black Philadelphians in Ballet was funded by Knight Foundation in the first year of its founding.
Ms. Howard is a former ballet dancer and journalist. She began her Ballet training at the Philadelphia School of Dance Arts under Marion Cuyjet, at eight she began training at Pennsylvania Ballet School, and made her professional debut at the age of 12 with the Philadelphia Civic Ballet Company. She has performed with Dance Theater of Harlem, Eglevsky Ballet, and was a founding member of Armitage Gone! Dance. As a writer, her work has appeared in: OneWorld, The Source, Pointe, Expressions (Italy), and Opera America, and Tanz (Germany) Magazines. Currently she is a contributing writer for Dance Magazine.
In July 2019 she was invited to be a Jacob's Pillow Scholar in Residence where her PillowTalk "Remembering Arthur Mitchell" with founding members of the Dance Theatre of Harlem current Artistic Director Virginia Johnson and former Soloist and Ballet Mistress Gayle McKinney broke attendance records and received a standing ovation, the first in Pillow history.
Ms.Howard is a leader in the world wide conversations surrounding diversity in Ballet and is sought after diversity strategist and consultant internationally. She assists arts organizations to better understand, design and implement Diversity Equity and Inclusion programs and initiatives. She works closely with Artistic and Executive, school directors, and board members of Ballet and Opera organizations to help shift the culture of both classical forms.
In partnership with the International Association of Blacks in Dance (IABD) Ms. Howard was instrumental in the organization of the first annual audition for Black female ballet dancers at their 2015 conference in Denver. For three years she co-facilitated the audition as well as the dialogues on diversity in ballet with the 15 major Ballet organizations in participation.
She has she curated and moderated Pacific Northwest Ballet Beyond Ballet, a Town Hall a conversation investigating aesthetics, diversity, equity, and the efforts to redesign arts institutions.
She is a member of the curatorial team of the Dutch National Ballet's bi-annual conference Position Ballet, which convenes over 40 European and international companies to discuss: Heritage, Identity, Diversity, and the culture of Ballet. She has twice served as one of its keynote speaker on the topics of Diversity (2017), and Culture and Leadership in Ballet (2017) respectively. She has recently been tapped to curate their 2019 Black Achievement Month celebration in October. In July 2019 Ms. Howard curated The Royal Opera House's inaugural Young Talent Festival 2019, Symposium Exposure, Access and Opportunity: Exploring the Cultural Barriers to Ballet Training.
Presently she is a member of the Design and Facilitation Team of The Equity Project: Increasing the presence of Blacks in Ballet a three-year initiative, funded by the Andrew W. Mellon Foundation which has assembled a cohort of 21 North American Ballet companies into a learning community to address the issue of the lack of diversity in the field.
She has been a mentor for many of the young men and women that she has taught over the years. "The only way to make the world a better place, is to be better people in it!"
MOBBALLET TEAM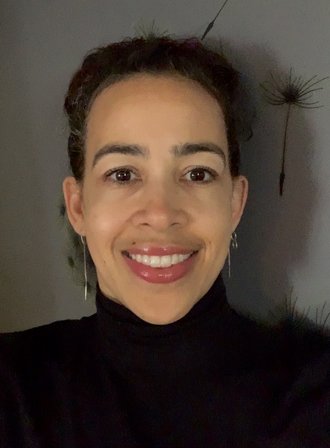 CHANDRA MOSS-THORNE began her dance training at the School of Cleveland Ballet under the direction of Daniel Job and Nicole Sowinska.  Chandra attended Butler University graduating with a BA with honors in Dance Pedagogy. Chandra was a company member with the Dance Theatre of Harlem and The Cincinnati Ballet.  As a professional ballet dancer Chandra delighted audiences in many leading roles including Beauty in David Nixon's Beauty and the Beast, the Lead Pas de deux in Nils Christie's Sync, Principal in Butler's Carmina Burana, Choleric in Balanchine's Four Temperaments, Fairy Godmother in Morgan's Cinderella and Lead Mazurka in Franklin's Coppelia.  Her repertoire also includes works by choreographers Stanton Welch, Val Caniparoli, Kirk Peterson, Arthur Mitchell, Robert Garland and Geoffrey Holder.  Chandra had the privilege of working with numerous Repetiteurs from the Balanchine Trust including Bart Cook, Victoria Simon, Elyse Borne, Susan Hendl, and Suzanne Farrell.  Chandra has performed with the Washington and Cincinnati Operas. Most recently she performed in Philadelphia at Temple University and The Performance Garage.
As a teacher, she has been on faculty at Goucher College, Towson University, Bryn Mawr College, Cincinnati Ballet Academy and as a guest teacher at numerous schools around the country.  Chandra was the coordinator for CincyDance! the outreach program of the Cincinnati Ballet Academy developing programming and teaching classes. Currently she is a Visiting Artist at Stockton University and a Lecturer in Dance at Swarthmore College.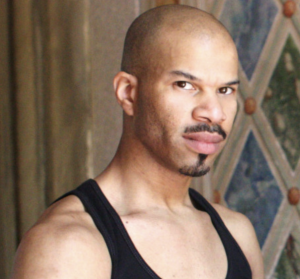 CHRISTIAN VON HOWARD is the Artistic Director of the VON HOWARD PROJECT, a contemporary dance company based out of New York City. As an international artist, he has worked with many dance artists such as Doug Varone, Fernando Bujones, Douglas Becker, Germaul Barnes, Daniel Gwirtzman and various others. Christian is a Fulbright Specialist (2019-2021) and a NJ State Council of the Arts Choreographic Fellow (2006) and his choreography has been produced in various venues across the globe including Germany, Japan, Bulgaria, Colombia, Chile, South Korea and in the states at Dance Theater Workshop (now New York Live Arts), Joyce SoHo, Dixon Place, the Ailey Citigroup Theater amongst others. His guest artist teaching/residency highlights include the American Dance Festival, Dance It! Festival (Bulgaria), Peridance Dance Center, and the Korean Dance Festival. Christian is a 2013/2014 recipient of the Distinguished Achievement in Teaching Award from Virginia Commonwealth University's School of the Arts where he was part of the teaching faculty in the Department of Dance & Choreography from 2008 to 2014. He is an Associate Professor in the Department of Theatre & Dance at Montclair State University and concurrently teaches at the Alvin Ailey School in NYC where he has been on faculty since 1998. Christian serves as the Northeast Regional Director of the American College Dance Association. He holds advanced degrees in Performance and Choreography from the School of Classical and Contemporary Dance at Texas Christian University and from Tisch School of the Arts, New York University.
ANDREA (ANDI) YANNONE – had spent 27 years in the cultural arts sector in San Francisco before relocating to Albuquerque, NM in 2021. Andi worked at San Francisco Ballet from 1995-2001 and from 2011-2021. She was promoted to the position of Director of Education and Training at San Francisco Ballet in 2015, establishing the new department and all functions, including oversight of SF Ballet School administration, its student residences, and all education, community, and engagement programs for youth, families, adults, and school children, as well as strategic planning and board relations as a member of the senior executive management team. She was instrumental in establishing diversity, equity, and inclusion planning both within her department and organization-wide, raising DEI to a strategic priority. Just prior to leaving SFB in 2021, an 8-year partnership with the SF Conservatory of Music came to fruition with the opening of the Bowes Center Student Residence, giving SFBS students ages 13-19 a state-of-the-arts accommodation, just steps from SF Ballet School.  From 2001-2011, she held three positions at the San Francisco Symphony in the Education and Electronic Media departments, culminating with designing and launching the acclaimed Community of Music Makers program.  Her career in arts administration in San Francisco began in 1994 when she was the program director for The Hills Project, an afterschool arts program for underserved youth in the SF Western Addition neighborhood, which was a model for private-public partnerships—one of the first such collaborations in San Francisco—involving the SF Unified School District, the SF Department of Children, Youth and Families, and the SF Ballet, SF Symphony, SF Opera, and SF Museums of Fine Arts. Andi has gained a wealth of experience in partnerships and collaborations, program design and development, and strategic planning from her career in arts administration and education. She is a graduate of the Johns Hopkins University Peabody Institute, with additional graduate studies at Ithaca College and the Florida State University.  She had performed as a professional musician for several years before shifting to the administrative side of the arts and education.  Andi is currently working as a consultant in the arts sector, and she is a board member of the Albuquerque Youth Symphony Program (NM) and Postpartum Support Center (Marin County, CA).  Andi's hobbies include hiking, bass fishing, and cooking.
FACULTY/ MENTORS/FACILITATORS
PATHWAYS TO PERFORMANCE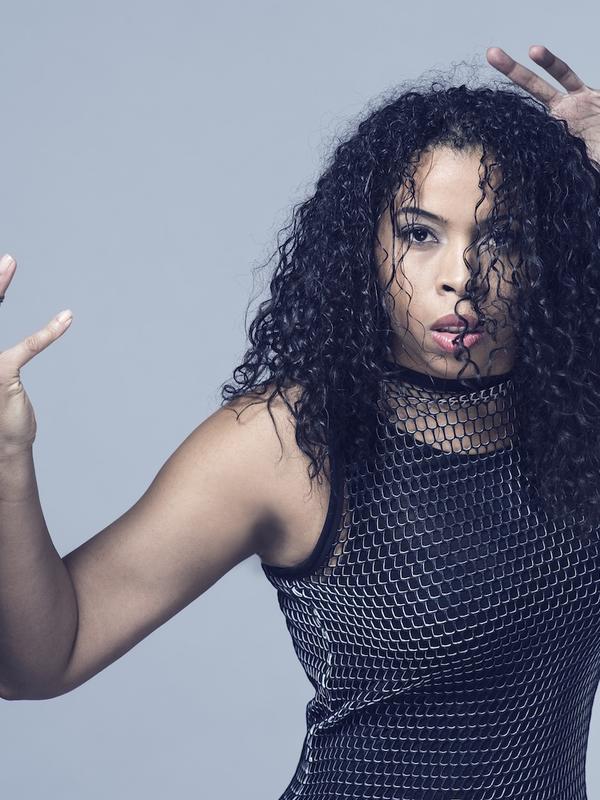 JENNIFER ARCHIBALD is the founder and Artistic Director of the Arch Dance Company and Program Director of ArchCore40 Dance Intensives.  She is a graduate of The Alvin Ailey School and the Maggie Flanigan Acting Conservatory where she studied the Meisner Technique.   Archibald has choreographed for the Atlanta Ballet, Ailey II, Cincinnati Ballet, Ballet Memphis, Kansas City Ballet, Tulsa Ballet, Ballet Nashville, Grand Rapids Ballet, and worked commercially for Tommy Hilfiger, NIKE and MAC Cosmetics as well as chart-listed singers and actors. She was recently appointed the first female Resident Choreographer in Cincinnati Ballet's 40-year history. For the 20/21 season new works for Cincinnati Ballet, Amy Seiwert's Imagery, Sacramento Ballet, Ballet Nashville, Axis Dance Company, Richmond Ballet, Ballet Austin, and Ballet West will be commissioned.
Archibald's works have been performed at venues including New York's City Center, Lincoln Center, The Kennedy Center, Aaron Davis Hall, Jacob's Pillow Inside|Out Stage and Central Park's Summerstage Mainstage. Jennifer was awarded a Choreographic Fellow for Ailey's New Directions Choreography Lab under the direction of Robert Battle.  She was a Choreographic Winnings recipient by the Joffrey Ballet. She also choreographed "Seven", a biographical work about Olympian Jackie Joyner-Kersee, commissioned by St. Louis based MADCO Dance Company.  Her new work "Delilah" is currently touring Scandinavia. Arch Dance Company's "Chasing Shadows" was remounted for Dallas Black Dance Theater.  Jennifer is currently an Acting Lecturer at the Yale School of Drama. She was the Movement Director for Director Michael Kahn's closing season of The Oresteia.
In 2015, she was appointed as Guest Faculty Lecturer to develop the Hip Hop dance curriculum at Columbia/Barnard College. Jennifer is also a guest artist at several universities including Fordham/Ailey, Purchase College, Princeton, Virginia Commonwealth University, University of South Florida, Goucher College, Columbia College Chicago, and Bates College. She premiered new works for Miami New World School of the Arts, South Carolina's Governor's School of the Arts, Ailey Fordham, Berklee Boston Conservatory, and Point Park. In 202o Alabama University, New World, Missouri State, Tampa's Blake High School and Jacksonville University will present Ms. Archibald's new creations.  Internationally, she has taught in Brazil, Bermuda, Canada, Italy, Slovenia, Sweden, France, Russia, Mexico, China, and Ecuador.
CAROLINA BALLET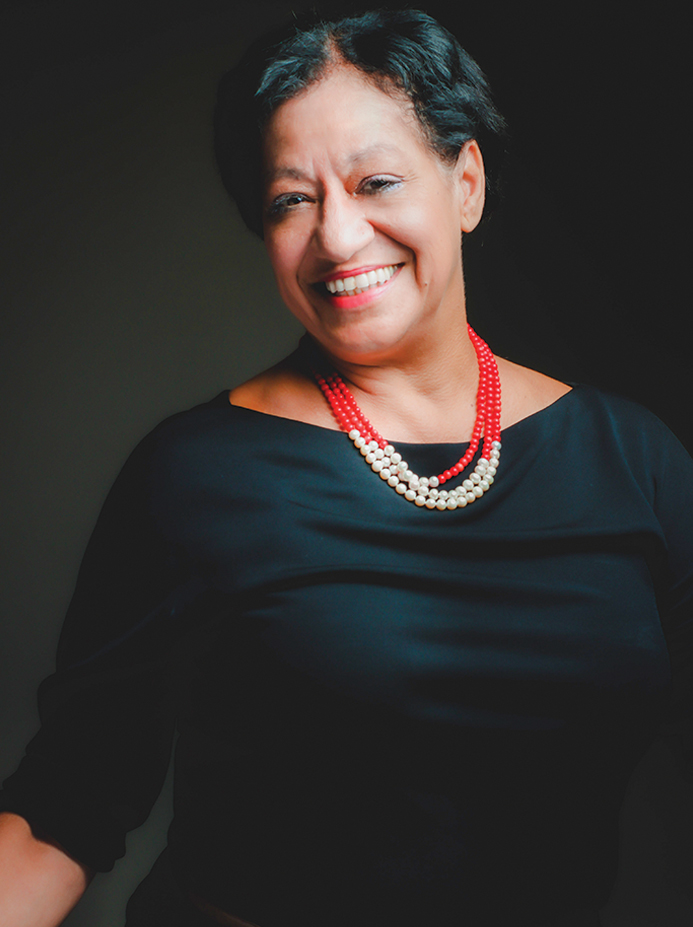 DEBRA AUSTIN (Ballet Master, Founding Member) received a scholarship to the School of American Ballet when she was 12 years old. Four years later, George Balanchine personally invited her to join New York City Ballet. Praised by The New York Times for her ability to "levitate…and remain suspended in the air," Ms. Austin danced many principal roles with New York City Ballet in works choreographed by Balanchine, including Symphony in C, Divertimento #15, and Ballo della Regina, in which Balanchine created a solo for her. She also danced lead roles for Jerome Robbins in The Four Seasons, Interplay, and Chansons Madécasses, which he created on her. She later joined the Zurich Ballet in Switzerland, where she danced principal roles (many with Rudolf Nureyev) in works by all of the major choreographers, including Myrtha in Heinz Spoerli's Giselle. While there, she toured throughout Europe. After her return to the United States, she joined Pennsylvania Ballet as a principal dancer under Artistic Director Robert Weiss and danced roles in Swan Lake, Coppélia, A Midsummer Night's Dream, Giselle, and La Sylphide.
FLORIDA STATE UNIVERSITY SCHOOL OF DANCE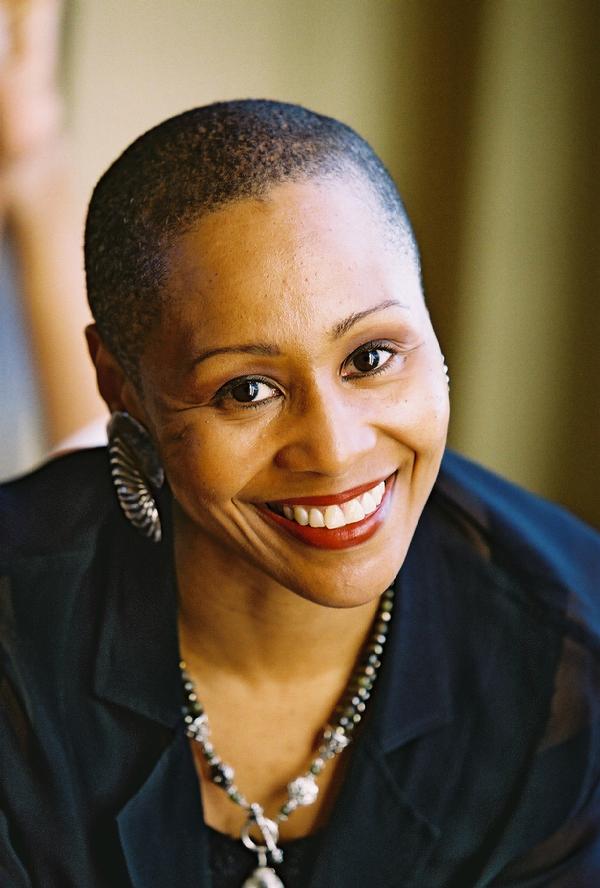 ANJALI AUSTIN serves as Professor and Chair of Florida State University's School of Dance and teaches ballet and pointe, choreographs, and mentor's undergraduate and graduate dance majors. A thirteen-year veteran of Dance Theatre of Harlem, she worked with Agnes de Mille, Louis Johnson, Alexandra Danilova, Glen Tetley, Valerie Bettis, Geoffrey Holder, Frederick Franklin, and others of this genre. Ballets performed include Billy the Kid, Swan Lake (Act II), Serenade, Flower Festival, Dougla, Concerto Barocco, Prince Igor, Paquita, and Frankie and Johnny. Film credits are PBS television specials Fall River Legend, A Streetcar Named Desire, and Creole Giselle.
Trained in Pilates, GYROKINESIS® and GYROTONIC® systems of exercise, Austin has worked with Kathleen S. Grant, Hilary Cartwright, and Juliu Horvath. Under Mr. Horvath, she completed her Gyrotonic teacher training, taught in the New York City studios, and was among the first group certified as Specialized Gyrotonic Master Trainers. She introduced Gyrotonic and Gyrokinesis to School of Dance and received administrative support from FSU to purchase the entire suite of equipment for the program. Austin's creative practice continues with the development of a solo performative work 'Live Oak', based on 33 quilts designed and created by her maternal grandmother — Mrs. Gussie Beatrice Arnold Hill, recently performed the solo, 'Eyes Like Empty Ballrooms' (choreographed by Dan Wagoner), and is working on a new piece titled Aeolian.
Professor Austin holds an MFA in Interdisciplinary Arts from Goddard College, serves as immediate Past-President of CORPS de Ballet International, and conducts lectures on the history and legacy of Black classical ballet dancers.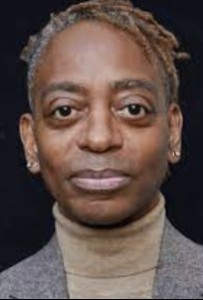 ALAN BARNES – After completing his studies in dance, Alan Barnes performed with the Bill T. Jones/Arnie Zane Company as well as the renowned Dance Theater of Harlem in New York. He later became a principal dancer at the world famous Frankfurt Ballet under the direction of William Forsythe and soon began assisting in the development of many of Forsythe's seminal works.
His work as a dancer has been honoured many times. In addition to his various engagements, he collaborates frequently with other contemporary choreographers such as Pascal Touzeau and David Dawson. He is also a regular choreographer at the acclaimed Alvin Ailey Dance Center and the emerging Francesca Harper Project. Alan Barnes is active for numerous ballet companies, theater and opera houses worldwide. His approach as a dancer and choreographer is interdisciplinary and often involves other artists and companies. A recent example is his creative cooperation with fashion designer Bernhard Willhelm for his art video 'Red Rose Pink Donkey' for the Athens Biennial. Other successful artistic collaborations include those with the choreographer, singer and dancer Stephen Galloway, for fashion houses such as Costume National, Issey Miyake, Versace and Marithe & Francois Girbaud, as well as for the rock legends The Rolling Stones.
Alan Barnes works as a choreographer and dancer in Frankfurt am Main and New York.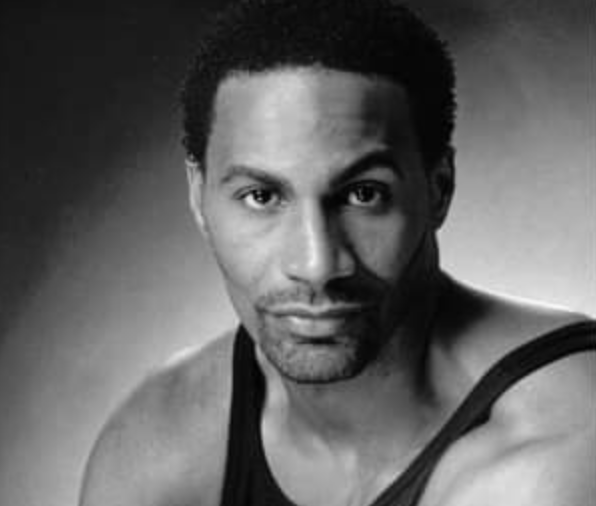 TROY BROWN, Dancer, teacher, mentor, and an inspiration to a new generation of dancers, Troy Brown got his start in dance at the Jones-Haywood School of Ballet, which was founded in 1941 by Doris W. Jones and Claire Haywood to teach classical ballet to young dancers of color in Washington, D.C. He went on to attend the School of American Ballet in New York City under a full scholarship and graduated from the Duke Ellington School of the Arts in Washington, D.C.
In his professional career, Troy performed with the Chicago City Ballet under the direction of Maria Tallchief, Pacific Northwest Ballet, the Baltimore Opera, the Washington Performing Arts Society, and the Washington Opera. Troy exudes remarkable insight and invaluable artistry in all of his work. Dedicated to encouraging and guiding his students in the world of classical ballet, Troy has mentored young dancers to go on to The Kirov Academy of Ballet, Maryland Youth Ballet, Joffrey Ballet School, Bolshoi Ballet, The School of American Ballet and the ABT Jacqueline Kennedy Onassis School. Among his students was ABT Company member Courtney Lavine. Troy currently teaches, choreographs and performs throughout the Baltimore/Washington, D.C. area.
SPECTRUM DANCE THEATER
PATHWAYS TO PERFORMANCE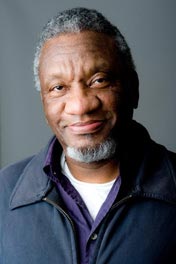 DONALD BYRD  is a Tony-nominated (The Color Purple) and Bessie Award-winning (The Minstrel Show) choreographer. He has been the Artistic Director of Spectrum Dance Theater in Seattle since December 2002. Formerly, he was Artistic Director of Donald Byrd/The Group, a critically acclaimed contemporary dance company, founded in Los Angeles and later based in NewYork that toured both nationally and internationally. He has created dance works for many leading companies including Alvin Ailey American Dance Theater, Pacific Northwest Ballet, The Joffrey Ballet, and Dance Theater of Harlem, among others, and worked extensively in theater and opera.
His many awards, prizes, and fellowships include the Doris Duke Artist Award; Honorary Doctorate of Fine Arts, Cornish College of the Arts; Masters of Choreography Award, The Kennedy Center; Fellow at The American Academy of Jerusalem; James Baldwin Fellow of United States Artists; Resident Fellow of The Rockefeller Foundation Bellagio Center; Fellow at the Institute on the Arts and Civic Dialogue, Harvard University; and the Mayor's Arts Award for his sustained contributions to the City of Seattle. He was recently named a 2019 Doris Duke Artist Awardee.
Donald Byrd received the 2016 James W. Ray Distinguished Artist Award, which is funded by the Raynier Institute & Foundation through the Frye Art Museum | Artist Trust Consortium. The award supports and advances the creative work of outstanding artists living and working in Washington State and culminates in a presentation at the Frye Art Museum.
MIAMI CITY BALLET–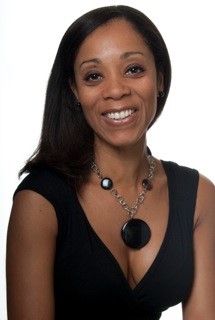 KAREEN PAULD CAMARGO has over thirty years of experience as a distinguished dancer, teacher, choreographer, manager and director in the ballet and dance fields. Her lengthy career includes dancing as both a company member and a featured dancer with Dance Theatre of Harlem under the direction of founding director Arthur Mitchell and Miami City Ballet under the direction of founding director Edward Villella. Kareen was born in Haiti and came to the United States at the age of two. She grew up in New York City, where she trained at the American Ballet Theater School, The School of American Ballet, and The Dance Theatre of Harlem Workshop Ensemble while attending the High School of Performing Arts (now LaGuardia High School of the Performing Arts). She appeared in the New York City Ballet's The Nutcracker and in the American Ballet Theater production of Petrouchka. She performed with the Dance Theatre of Harlem Company for several years, before moving to South Florida and joining the Miami City Ballet in 1990. After retiring from the stage in 1998, Ms. Camargo taught ballet at The Miami City Ballet School for from 1998-2006 and has recently resumed her position there. Ms. Camargo returned to the stage in 2005 with the Miami Contemporary Dance Company. She became its Company Manager in 2009. In 2011, she joined the staff of The Thomas Armour Youth Ballet where she currently serves as the outreach coordinator and ballet instructor for the school's Miami Gardens satellite program. For the past two summers she has directed and taught at The Dance Theatre of Harlem Summer Intensive in Detroit, Michigan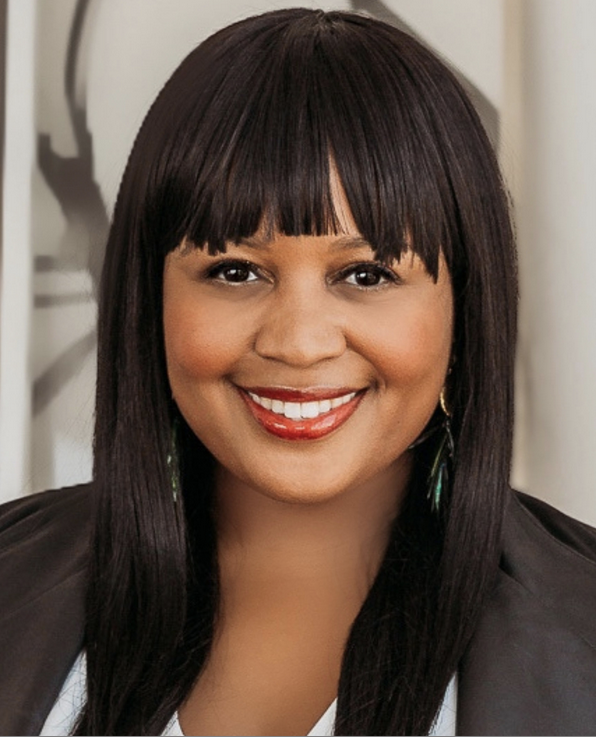 ERICA LYNETTE EDWARDS trained at the Salt Creek Ballet School, School of American Ballet, San Francisco Ballet, American Ballet Theater, Royal Winnipeg Ballet, and Ruth Page Foundation. She joined The Joffrey Ballet after being one of the first dancers in the Arpino Apprentice program. She wasThe Joffrey Ballet's Director of Community Engagement. After departing Joffrey, Erica Lynette Edwards went on to Found Cultivating Better Tomorrows, where she is a Lead Facilitator
Erica is an accomplished consultant and public speaker who champions change to advance social justice. With diversity, equity, and inclusion as the core foundation of her work, she transforms visions into reality. After a rewarding 15-year career as a ballerina at The Joffrey Ballet and five years as the Director of Community Engagement, she founded Cultivating Better Tomorrows. Through this consulting company Erica reshapes the dynamics of performing arts communities to produce environments where all can thrive. Highly skilled in delivering consistent success and effective change, she is passionate about facilitating results driven conversations and workshops focused on reflection and knowledge building. Her visionary leadership has earned her many honors and opportunities, including speaking on national panels, giving a TEDx talk, and being selected as a member of Crain's Chicago Business "40 Under 40." By developing shared understandings, Erica inspires communities to make the world a more just place.
BUTLER UNIVERSITY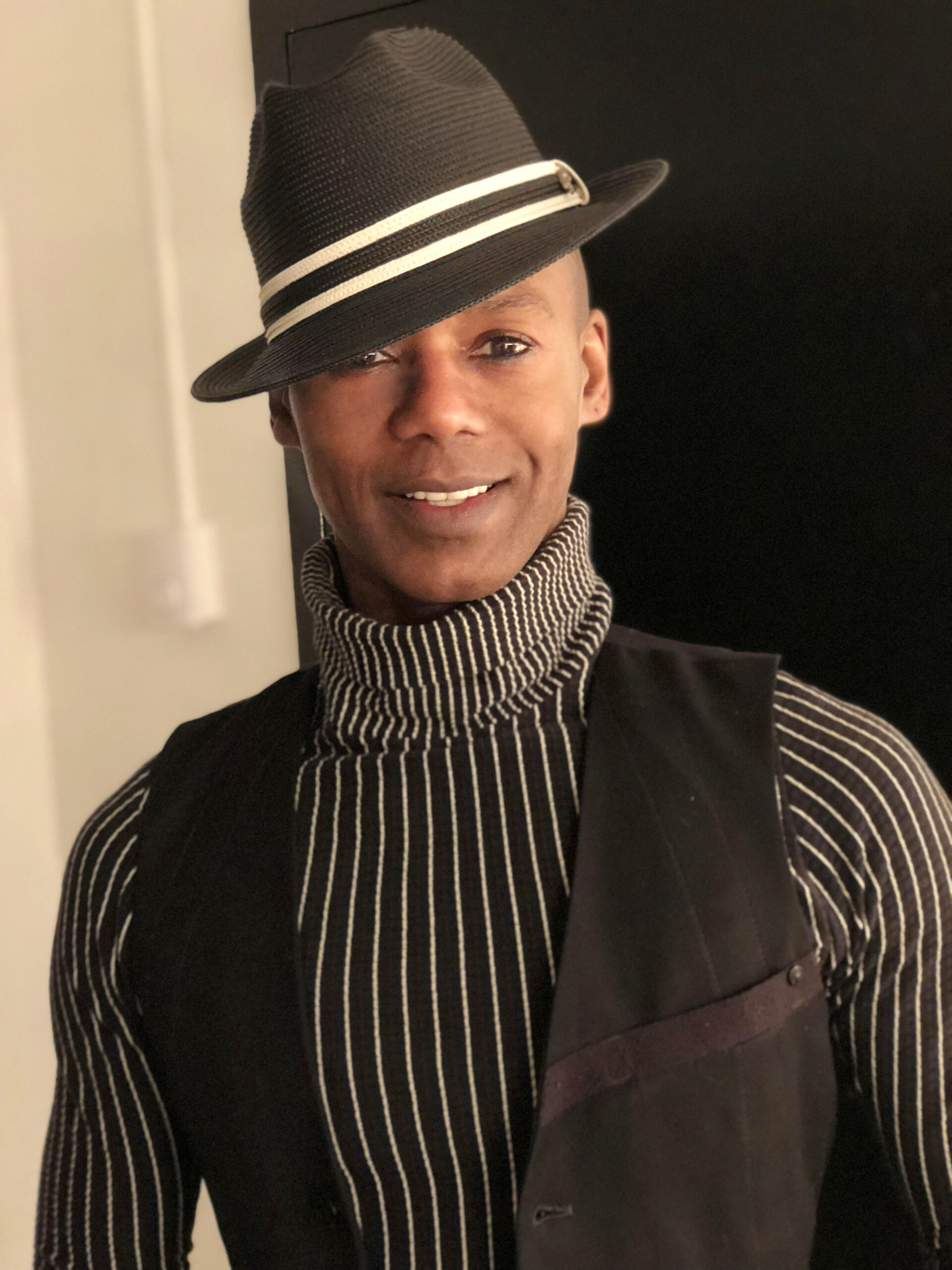 RAMON FLOWERS began his formal dance training on scholarship at the School for the  Pennsylvania Ballet, and later attended the School of American Ballet. Four years after joining the Pennsylvania Ballet Company, as the first male African-American dancer, he moved to Europe as a principal ballet dancer for 12 Years. He spent seven years with the legendary, internationally renowned Maurice Béjart, performing in major cities in over 60 countries on every continent. He later moved to Germany to dance with William Forsythe, director of the Frankfurt Ballet, and then to Madrid to work with choreographer Nacho Duato and the Compañía Nacional de Danza de España. He has been offered company contracts with New York City Ballet, Dutch National Ballet, Basil Ballet, Lyon Opera Ballet, Les Ballets de Monte-Carlo, and Peter Schaufuss Ballet. He returned to North America to dance with Montreal`s Les Grands Ballets Canadiens, where repertoire encompassed pieces by all the choreographers for whom he'd danced in Europe, as well as the works of George Balanchine, which were very familiar to him because of his first training as a teenage student. He then left Canada to return to his first love for dance, musical theatre and was featured in several Broadway shows, including Matthew Bourne's Swan Lake, Cats, The Lion King, The Green Bird, The Boy From Oz, and Hot Feet, as well as Broadway National Tours with Chita Rivera in The Dancer's Life, and A Chorus Line, in the role of Richie. While living in NYC he was featured in commercials, film, and Television. Ramon teaches ballet at the American Dance Festival Summer Intensive at Duke University, as well as workshops on the William Forsythe style of movement in NYC during his time away from Butler University. He received his BA in French from The City College of New York, CUNY, and his MFA in Dance from The University of Iowa.
KYMERA DANCE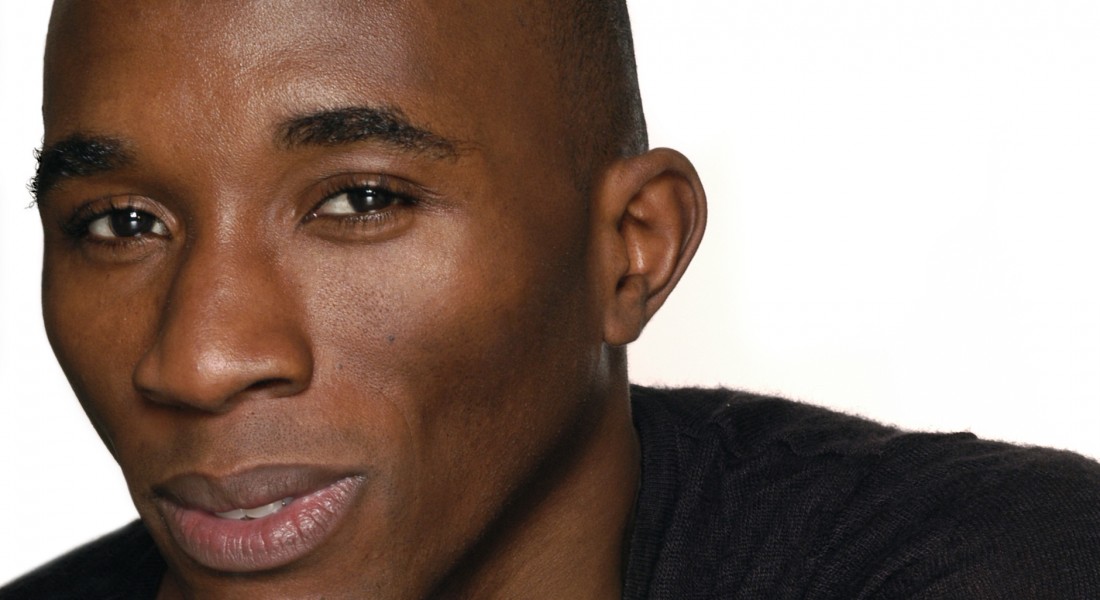 WILLIAM ISAAC award winning artistic director, choreographer and dancer, was born on the island nation of Antigua. He is the founder of Kymera Dance. This project-based company is dedicated to making new work in the artistic discipline of dance, collaboration within other arts & entertainment fields and the development of future dance artists. The inaugural performance for Kymera Dance was in February 2012.
He is an alumnus of The Juilliard School, The School at Jacob's Pillow, Fiorello H. LaGuardia High School of Music and Art & Performing Arts, The Ailey School and Bernice Johnson Cultural Arts Center. Formerly a dancer with Armitage Gone! Dance as the principal male artist (Artistic Director Karole Armitage), along with Ballet de Lorraine (Artistic Director Didier Deschamps), The Alvin Ailey American Dance Theater (Artistic Director Judith Jamison), Complexions Contemporary Ballet (Artistic Directors Dwight Rhoden and Desmond Richardson), Alonzo King Lines Ballet (Artistic Director Alonzo King), Dance Theatre of Harlem (Artistic Director Arthur Mitchell), and The Philadelphia Dance Company "Philadanco" (Artistic Director Joan Myers Brown).
Mr. Isaac has received a Dance Lab New York Nexus Lab residency 2020, Next Festival of Emerging Artists Residency 2019, UNCSA Choreographic Institute Development Residency 2018, New York Dance and Performance "Bessie" award 2007-2008, a William Loeb award 1997, a NFAA award (Young Arts)1995, Donna Reed Festival Finalist 1995 and was the first Van Lier Fellowship recipient at The Ailey School from 1992-1994.
With his many years as an experienced teacher, he has conducted outreach and taught classes for Alvin Ailey American Dance Center (Teaching Artist), Ailey II, American Ballet Theater's Make a Ballet program (Teaching Artist), Harlem School of the Arts, New York City Center (Teaching Artist), Columbia College in Chicago, The Door New York City, The University of Illinois in Champaign Urbana, Eglevsky Ballet, EMIA, Fiorello H. LaGuardia High School of Music and Art & Performing Arts, and Joffrey's Jazz and Contemporary program.
He has worked as the assistant choreographer on the 2008 Tony award winning musical Passing Strange (later filmed by Spike Lee), and the 2015 production of El Publico (a new opera at Teatro Real in Madrid Spain based on Frederico Lorca's play of the same title). He's also done additional choreography for Karole Armitage's Three Theories for the World Science Fair, and Alice Farley and legendary Jazz musician Henry Threadgill's Erotec (The Human Life of Machines) for the Henson International Festival of Puppet Theatre.
Mr. Isaac has created work for Kymera Dance, Ailey/Fordham University BFA program, Boston Conservatory at Berklee, Hofstra University, The Juilliard School, UNCSA, Philadanco's "Danco on Danco", Fiorello H. LaGuardia High School of Music and Art & Performing Arts, The Brooklyn High School for the Arts, The Joffrey Jazz and Contemporary program, The Metropolitan School of the Arts in Virginia and YAGP. Working in the commercial landscape he's been on the creative teams for the Nike X Pedro Lourenco campaign starring Karlie Kloss and Coke Zero's initial campaign launch for Spain and was a principal performer in Marc Jacobs Fall 2020 Fashion Show at the Park Avenue Armory.
PATHWAYS TO PERFORMANCE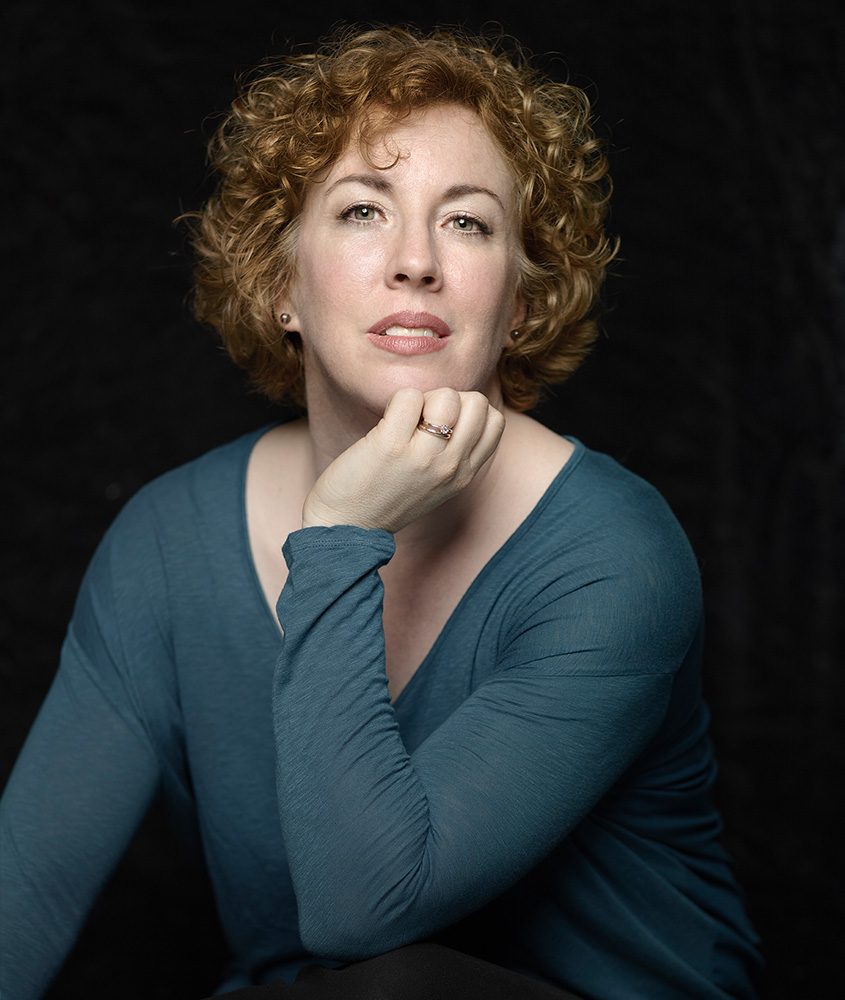 HELEN PICKETT native of San Diego, CA, has created over 60 ballets in the U.S., U.K. and Europe. The Crucible, premiering at EIF in 2019, won the UK Theatre Critics Award and the Herald Angel Award. The Guardian newspaper called it, "…a riveting gift of a show." The Crucible had its London premiere in June 2022, and it will show at the Kennedy Center in May 2023. In 2020/21, Helen choreographed 12 dance films, including The Air Before Me, winning the Audience Choice Award for Screen Dance International Festival, and Hurley Burley, which was nominated for an Emmy Award. While resident choreographer for Atlanta Ballet, 2012 – 2017, she was named Best Choreographer in 2014, for The Exiled. And in 2015, Helen won Best Choreographer and Best Dance Production for her full length, Camino Real. Critic, Manning Harris wrote that Camino Real would "become a legend in the dance world." Helen's most recent and upcoming commissions include, American Ballet Theatre, Boston Ballet, Cincinnati Ballet, Pittsburgh Ballet Theatre, West Australian Ballet, and two new long form narratives for National Ballet of Canada and Dutch National Ballet. Helen danced with William Forsythe's Ballet Frankfurt from 1987-1998, and performed with the Wooster Group, director, Elizabeth LeCompte, 1998-2003. She collaborated as a choreographer and actress with the filmmakers, Eve Sussman, Toni Dove and Laurie Simmons. In 2021, Helen was co-director of the Jacob's Pillow Contemporary Summer Dance Program, and continues to lead her think tank workshop entitled, Choreographic Essentials. Between 2020 and 2021, Helen created and produced, 83 interviews on her YouTube talk show, Creative Vitality Jam Sessions. Helen founded, 2021, the Female Choreographer's Big Round Table, a zoom discussion panel. She earned her Master of Fine Arts in 2011 from Hollins University, and in 2016, was awarded an Honorary Doctorate from The University of North Carolina School of the Arts.
TOWSON UNIVERSITY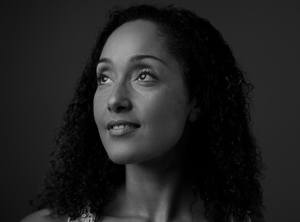 CAROLINE ROCHER BARNES  trained at the Conseravtoire de Montpellier in France, the Rudra Béjart Art School in Switzerland and the Alvin Ailey American Dance Center in New York. In 1999, Mrs. Rocher Barnes joined the Dance Theater of Harlem under Arthur Mitchell's mentorship, was promoted to soloist in 2000, and then principal dancer the following year. Her professional career extends to the Bavarian State Ballet in Germany, the Lyon Opera Ballet in France and Alonzo King's Lines Ballet in San Franscisco. In 2001 Mrs. Rocher Barnes was named "25 to watch" in "Dance Magazine." She has taught at several dance institutions nationwide, and abroad, and is part of the Alonzo King Lines Summer Program faculty.
Mrs. Rocher Barnes is a member of the Kennedy Center Dance Council that advises on the content of the ballet series offerings and serves as ambassador for the center's dance programs to young performers, schools and the local community. Mrs. Rocher Barnes holds a certification in the Gyrotonic® and Gyrokinesis® expansion systems and the Progressing Ballet Technique®. She is an ABT® Certified Teacher who has completed the ABT® Teacher training intensive in pre-primary through level five.
Mrs. Rocher Barnes graduated Summa Cum Laude from Saint Mary's College of California with a B.A. in performing arts. She holds an MFA in dance from the University of Maryland, College Park.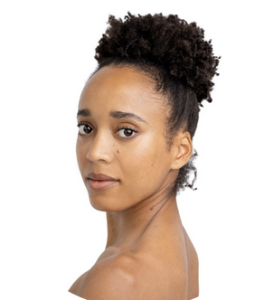 MIRANDA SILVEIRA was born in Brazil and grew up in Spain. Member of the International Dance Council UNESCO, Silveira is a passionate Performing Artist, Ballet, and Modern Dance educated. Her schooling was in The Royal Conservatory in Spain and San Francisco Ballet School, directed by Lola de Ávila. Silveira worked in Internationally renowned Ballet Companies; San Francisco Ballet, Compañía Nacional de Danza, and The Joffrey Ballet. With ten years of experience as a professional, dance took her to Europe, The United States, South America, and Asia. She's had the pleasure to perform creations by Arai, Balanchine, Blanc, Caniparoli, Dawson, DeLuz, Forsythe, Marston, McGregor, Morris, Peck, Pita, Possokhov, Ratmansky, Robbins, Ruz, Scarlet, Thatcher, Tomasson, Wheeldon, and more that she wishes to work with in the future. Silveira is currently with the Joffrey Ballet, transitioning into Freelance dancing to continue transmitting her passion for movement while embracing an inclusive wellness lifestyle. However, her goal remains the same: to inspire and create. Silveira is a Certified Nutrition Coach, able to receive inquiries, continuing her studies with the inclusive wellness lifestyle.