About The Constellation Project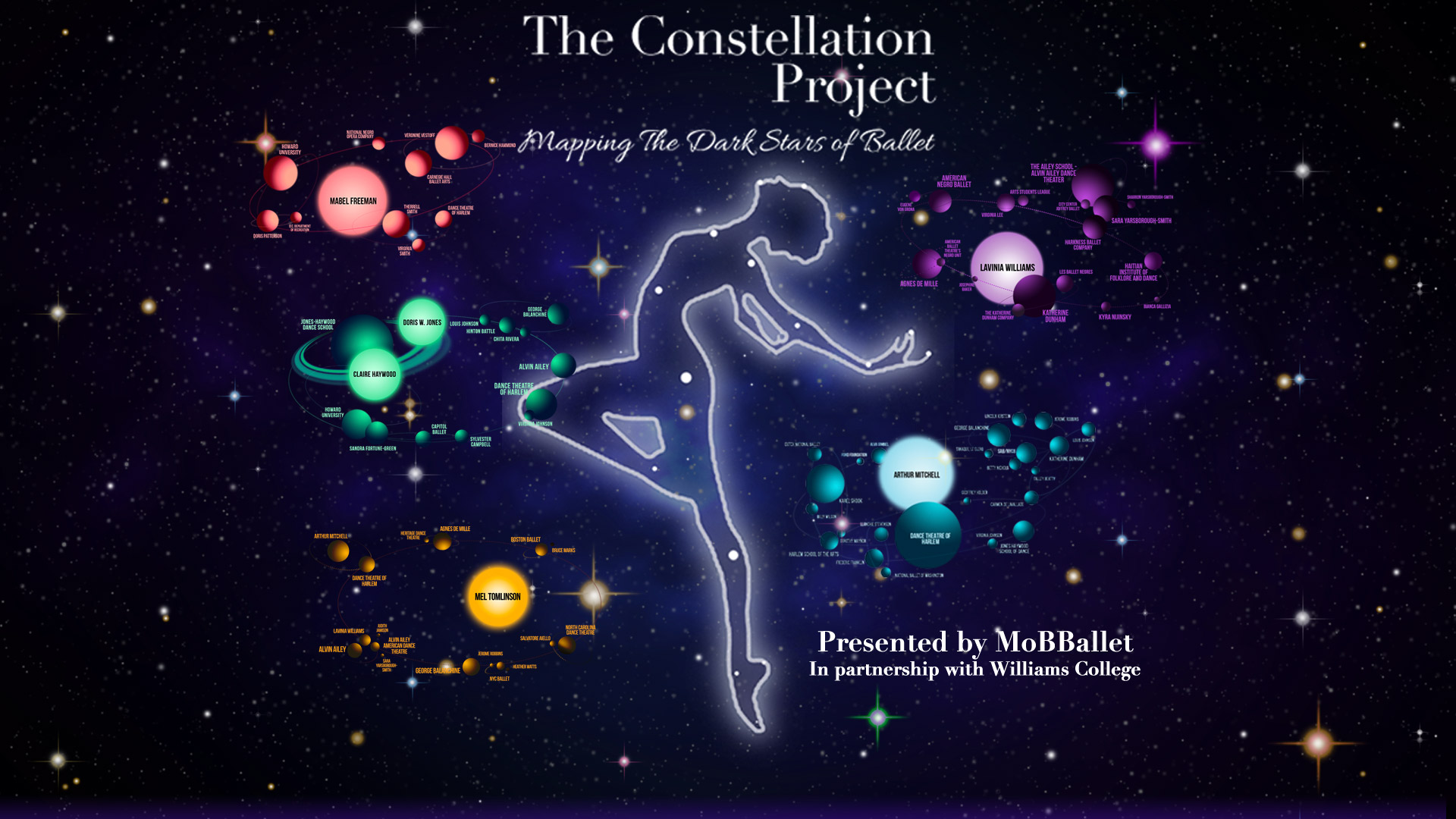 The Constellation Project is the third digital exhibit curated by MoBBallet, which has been preserving the history of Black ballet artists in its digital archives since its establishment by former dancer, writer,  and diversity strategist Theresa Ruth Howard in 2015.
The Constellation Project: Mapping the Dark Stars of Ballet chronicles the lives and careers of dancers Arthur Mitchell, Mel Tomlinson, Lavina Williams, Mable Freeman, Doris Jones, and Claire Haywood and brings to light the connections between them and the other artists, institutions and white allies who were in their orbit. The new installation presents the featured artists within the context of a celestial body—a galaxy populated by the "Dark Stars of Ballet"— and maps their relationships with other artists, institutions and white allies contemporary to them.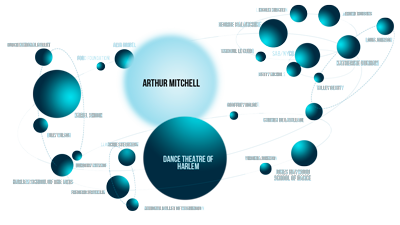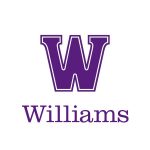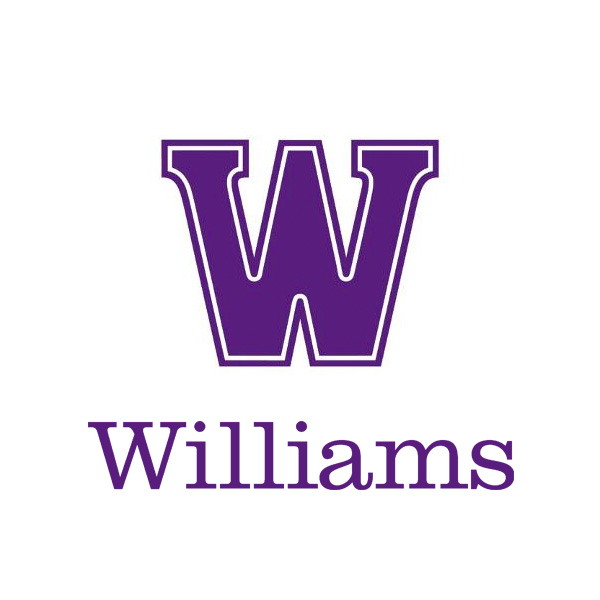 The Constellation Project was created in collaboration with Williams College and with students of the Williams College Dance Department. This partnership not only allowed Howard to develop the project, but also to examine the effects that explicitly teaching intersectionality had on students particularly their perceptions of the contribution of Black artists. William's College Artist in Residence Janine Parker invited Howard to partner with her to co-teach her ReReading/Righting Ballet's History: Celebrating BIPOC figures in Ballet class, a hybrid of dance and coursework. Students were asked to choose a principal subject around whom to build their orbit.It is Howard's intention to partner with other colleges and institutions to expand the Universe. "This goes beyond just blacks in ballet, I see this as a truly anthropological study in black life through the lens of art." says Howard.