Letter From The Editor…
It has been said that when "we make plans and God laughs" I don't know if he laughs but I think he must certainly shake his head.  The last time I sat to write my "Letter from the Editor" I had a plan. A plan for where Mobballet was going, and what it would be doing for the next 5 months. I had a partner in crime, who was a former student and mentee, who eventually became my daughter. She was my ardent supporter, and my dear friend. She was always there when I needed her, and used her skills as a filmmaker to shoot MoBB's inaugural video, the IABD audition for female ballerinas of color January 24th in Denver Colorado.
In April, she had just finished her undergraduate studies at the University of Chicago and we were planning to shoot the profiles of the Joffrey ballet dancers before she left the city in May.  A week before our scheduled shoot in Chicago, we met at my New York apartment to plan. I kissed her at the 2 train and told her how proud I was of her. 5 days later I got a call that she had been in a life threatening car accident while visiting South Dakota. 4 days later she was gone….
Renata Mond Horowitz: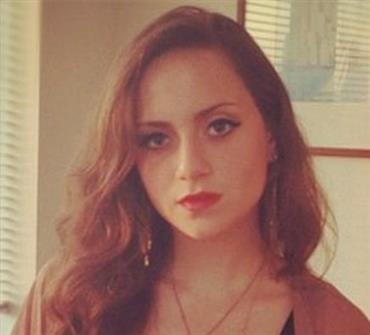 She was indefatigable in her support for me, and for MoBB, and had become a wonderful contributor to the project as a filmmaker and an intellectual collaborator. There is a wonderful quote from Toni Morrison's Beloved :
"She is a Friend of my mind. The pieces I am she gather them and give them back to me in all the right order"
That is what she did for me. Renata was an anchor to me when I felt like I was in a free float. With her sudden and inexplicable passing I was like scuba diver, alone in a dark vast sea, disoriented, with no sense of direction, I felt like I could not breathe. The indescribable weight of loss and grief immobilized me. The void in my life and in the project left by her loss made everything seem senseless.
Eventually I was able to remember to look for the bubbles and be guided to the surface. I am just now emerging, getting my equilibrium back.  At first, and even now it is hard to imagine MoBBallet without Renata, without her participation and support without her love and laughter. It was her unwavering belief in me made me bolder, stronger, it made me feel capable of actually pulling this enormous idea off. We were going to conquer the world…
Slowly I began to find my legs again, pushing through the grief and now solitude in the work, I have been able engage again. I would like to  say thank you to the  Amie, Harold, Azra and the extended Horowitz family for making MoBB on of the organizations her friends and loved ones could donate to in her memory. I would like to thank all who donated to MoBB in the name of Renata Mond Horowitz :
Kathryn Smous
Anne Whitehouse
Katrina Powers
Ellie Carmody
Lisa Malter
Eric Mulkowsky
Scott Munson
Hannah Silverman
Richard Bates
Jason Halperin
Maia Wechsler
Sally Greene
And on to the business…This month we are pleased announce that the African American annex of the Smithsonian will open and former Houston Ballet Principal dancer Lauren Anderson's pointe shoes will be on display. The controversy of "Who was the first female African American principal in a major ballet company" is still a bit of a controversy. MoBB contributed to an article written by Martha Quillin of the Raleigh News and Observer about former Pennsylvania Ballet principal ballerina Debra Austin who preceded Anderson. Because Austin danced before video and PR, and personal branding were commonplace, few people know about her, but we have some incredible footage of her dancing Giselle in 1987 that will blow your mind! Finally we found a wonderful Ballet Review article A Conversation with Betty Nichols who trained at the School of American Ballet and danced with Ballet Society, before it was New York City Ballet. Last but not least We are so happy to have our Timeline of Black Ballet history is  LIVE!!
MoBB is a big idea, and a huge undertaking and always work in progress, but we do progress!!
Looking Forward
Theresa Ruth Howard
Curator