2014
Yonah Acosta is promoted to the rank of principal with the English National Ballet
Yonah Acosta joins the English National Ballet after performing with Ballet Nacional de Cuba.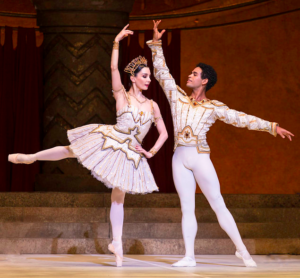 Havana native Yonah Acosta studied at the National Ballet School Cuba and later joined their company. He left Cuba to become a member of the English National Ballet in 2011. But Acosta had been to London before—he appeared as a young version of his uncle Carlos Acosta in Tocororo: A Cuban Tale at Sadler's Wells in London in 2003.
Yonah rose to the rank of principal with ENB in less than four years.
Sources:
Young blood: meet Yonah Acosta, Evening Standard
Yonah Acosta, Bayerische Staatsoper
See also:
---
Other Happenings in 2014
Ballet/Dance History
Michaela DePrince is promoted to Élève at Dutch National Ballet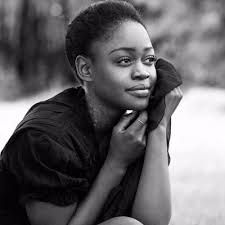 Michaela DePrince was born in Sierra Leone and grew up in the United States. In 2014, DePrince and her adoptive mother, Elaine DePrince wrote and published Taking Flight: From War Orphan to Star Ballerina. She trained in classical ballet at The Rock School in Philadelphia. Her participation in the Youth American Grand Prix gained her a grant to study at the American Ballet Theatre Jacqueline Kennedy Onassis School in New York. Following her graduation in 2012, DePrince joined the Dance Theatre of Harlem at age 17. In 2013, Michaela started her career in the Netherlands as a member of the Dutch National Ballet's Junior Company. In August 2014, she transferred to the Dutch National Ballet in the rank of élève. One year later, she was promoted to coryphée, in 2016 to grand sujet, and then to soloist at the end of the same year. In 2016, she was named an Ambassador for War Child Netherlands.
Oct: Wendy Whelan leaves the New York City Ballet after 30 years .
Nov: Misty Copeland makes history as the first Black woman to perform the lead role of "Odette/Odile" in American Ballet Theatre's Swan Lake during the company's inaugural tour to Australia. 
Nov: Benjamin Millepied becomes director at Paris Opera Ballet.
Nov: Alvin Ailey posthumously receives the Presidential Medal of Freedom, the country's highest civilian honor, in recognition of his contributions and commitment to civil rights and dance in America. 
Katlyn Addison is promoted to demi-soloist with Ballet West.
Marcelino Sambé is promoted to first artist with the Royal Ballet.
American History
Jan 17: President Obama Announces NSA Reforms to the country's surveillance program based on his advisory panel's recommendations.
Feb 27: US Republican Governor Jan Brewer vetoes a "religious freedom" bill that would have allowed businesses to turn away gay customers.
Aug 16: State of Emergency is declared in Ferguson amidst protests against police brutality and the fatal shooting of 18-year-old Michael Brown Jr.
Nov 4: Tim Scott becomes the first African-American senator in the South since the Reconstruction.
Nov 4: Republicans take control of Senate in Midterm Elections.
Nov 20: President Barack Obama announces he is taking executive action to delay the deportation of some 5 million illegal immigrants.
Nov 24: A grand jury in Ferguson, Missouri decides not to indict police officer Darren Wilson in the shooting death of unarmed teen Michael Brown.
Dec 3: A grand jury decides not to indict police officer Daniel Pantaleo in the death of Eric Garner.
World History
Jan 3: Islamic militants belonging to a group called Islamic State in Iraq and Syria (ISIS) take control of Falluja, Iraq.
Feb 4: Same-sex marriage is legalized in Scotland.
Feb 18: Ukrainian Revolution of 2014 begins as protesters, riot police, and unknown shooters take part in violent events in the capital, Kiev, culminating after five days in the ouster of President Viktor Yanukovych.
Mar 8: Malaysia Airlines Flight MH370, with 239 people aboard, loses contact and disappears, prompting the most expensive search effort in history and one of the most enduring aviation mysteries.
Mar 18: Russia formally annexes Crimea, previously part of Ukraine, by signing Treaty on Accession.
Apr 1: NATO suspends all practical civilian and military cooperation with Russia.
Apr 3: Marie-Louise Coleiro Preca is elected President of Malta.
May 22: Royal Thai Armed Forces, led by General Prayut Chan-o-cha, stage a coup in Thailand, suspending the kingdom's constitution and taking control of the government, the 12th since the country's first coup in 1932.
July 24: The first archive dedicated to the culture and experiences of Black people in Britain opens in Brixton, South London.
Dec 31: Beji Caid Essebsi is sworn in as Tunisia's first ever freely elected President.
Arts & Sciences
Feb 6: Jay Leno ends his time on The Tonight Show.
Feb 22: 45th NAACP Image Awards—12 Years a Slave wins Outstanding Motion Picture.
May 28: Maya Angelou, American poet, writer, and civil rights activist dies.
Jun 8: Audra McDonald wins a Tony for her portrayal of Billie Holiday in Lady Day at Emerson's Bar And Grill.
Aug 11: Legendary American comedic actor Robin Williams is found dead.
Aug 13: Iranian mathematician Maryam Mirzakhani is the first woman to win the Fields Medal in mathematics.
Aug 19: NASA satellites take photos showing that the eastern basin of the Aral Sea had for the first time completely dried up.
Sept 22: NASA's MAVEN space probe successfully arrives in orbit over Mars.
Oct 7: Isamu Akasaki, Hiroshi Amano, and Shuji Nakamura win the 2014 Nobel Prize in Physics for inventing blue light emitting diodes.
Nov 10: The Hunger Games: Mockingjay Part 1, directed by Francis Lawrence and starring Jennifer Lawrence and Josh Hutcherson, premieres in London.
Human & Civil Rights
Jan 9: Amiri Baraka (b.1934), poet, playwright, and Black nationalist, dies in New Jersey. He was born as Everett LeRoi Jones and changed his name in 1965 following the assassination of Malcolm X. His play Dutchman won the 1964 Obie Award for best American play.
Mar 27: UN General Assembly condemns Russia's annexation of Crimea.
Jun 9: Laverne Cox becomes the first transgender person to appear on the cover of Time Magazine.
Jun 25: The US Supreme Court rules that police cannot examine the digital contents of a cell phone without a court order.
Jul 3: In the Netherlands, an Amsterdam court ruled that the traditional figure known as Black Pete, the sidekick to the Dutch equivalent of Santa Claus, is a negative stereotype of Black people and the city must rethink its involvement in holiday celebrations involving him.
Aug 8: The West African Ebola outbreak is categorized as an international concern by the WHO.
Sept 18: Emma Watson delivers an address to a standing ovation at UN Headquarters in New York City, helping launch the UN Women campaign HeForShe, which calls for men to advocate for gender equality.
Oct 10: Malala Yousafzai and Kailash Satyarthi win the 2014 Nobel Peace Prize.
Dec 9: CIA Torture Report released, detailing the CIA's use of torture on detainees between 2001-2006.
Sports 
Feb 2: Seattle Seahawks win First Super Bowl in franchise history.
Jun 3: Hashim Amla becomes the first non-white captain of the South African national cricket team.
Sept 7: US Open Women's Tennis—Serena Williams wins her third straight US title; beats Caroline Wozniacki of Denmark 6-3, 6-3.