Debra Austin
New York City Ballet (1974)
Zurich Ballet: Soloist
Pennsylvania Ballet: Principal (1982)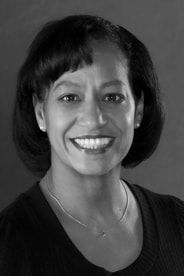 Debra Austin (born July 25, 1955) is an American ballet dancer who rose to prominence in 1982 as the first African American female principal dancer of a major American ballet company. She was also the first African American female dancer at the New York City Ballet. She currently serves as the ballet mistress for the Carolina Ballet.
Austin received a scholarship to the School of American Ballet when she was 12. At 16, she was handpicked by George Balanchine to join the New York City Ballet. While at New York City Ballet, Austin danced many principal roles by both Balanchine and Jerome Robbins, one of which was filmed for a PBS television special, Live From Lincoln Center. She later joined the Zurich Ballet in Switzerland where she danced principal roles in works by many major choreographers.
Ms. Austin toured with the company throughout Europe. After her return to the United States, she was invited to join Pennsylvania Ballet as a principal dancer, making her the first African American woman to be hired as principal dancer in a major American ballet company. At the Pennsylvania Ballet, Austin danced in Swan Lake, Coppelia, A Midsummer's Night Dream, Giselle, and La Sylphide. She went on to assist Lynne Taylor-Corbett in Ms. Taylor-Corbett's ballet The Dancing Princesses and in Florida was a preliminary judge for the National Foundation for the Advancement of the Arts.
Austin retired from dancing in 1990. She has taught ballet at the American Cultural Center, Palm Beach Dance Center, the Miami City Ballet School, and Cary Ballet Conservatory. When the Carolina Ballet was founded in 1997, Austin was hired as a ballet master for the company.
Source:
Video links: