Sylvester Campbell
New York Negro Ballet (1955)
Dutch National Ballet: Danced principal roles (1960)
Royal Winnipeg Ballet: Principal (1972-1975)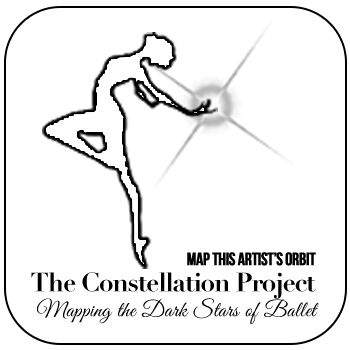 Born in Oklahoma in 1938, Sylvester Campbell trained at Jones-Haywood in Washington DC and School of American Ballet in New York. He became a member of New York Negro Ballet in 1957 and after the company folded, the Het Netherlands Ballet (now Dutch National Ballet) in 1960. Campbell was a principal dancer with the Royal Winnipeg Ballet from 1972-1975. Regarding Campbell, Raven Wilkinson, who danced with him at the Dutch National Ballet, said, "I regret that he was not seen in the United States as a dancer because there was living proof of a danseur noble no matter what color, and he was amazing." Campbell returned to the United States because he missed his home. In 1977, he won a prize at Moscow's International Ballet Competition. He was the director of the dance Department of the Baltimore School for the Arts for 15 years after his dance career. He died in Baltimore in 1997 from respiratory failure.
Sources:
Dr. Josselli Audain Deans PhD
Dance Magazine, November 1997, pages 87-88.
See also:
Sylvester Campbell, 59, a Pioneer Among Black Classical Dancers, The New York Times
A Conversation with Sylvester Campbell, Ballet Review Fall 2014
Sylvester Campbell, acclaimed ballet dancer, 59, The Baltimore Sun
Capitol Ballet and Sylvester Campbell
Sylvester Campbell performed as a guest artist with Capitol Ballet on several occasions: at Cardozo High School on May 24, 1963; in the Mazurka from Serge Lifar's Suite en Blanc and the Gopak from Rostislav Zakharov's Taras Bulba at the Cramton Auditorium of Howard University on May 29, 1964; in Pas de deux Romantique with Raven Wilkinson and the Gopak from Rostislav Zakharov's Taras Bulba at the Cramton Auditorium on May 19 and 20, 1966; and in Joyce Trisler's Dance for Six, Don Quixote Pas de Deux (with Sandra Fortune), Norbert Vesak's Belong, and Doris Jones' Rhapsody in Blue at the Lisner Auditorium on November 20 during the 1976/77 season. He also choreographed Pas de Trois Royale to the music of Andre Messager for the latter performance.
Sources:
Program: Capitol Ballet Guild, Ford Library Museum
The Washington Post, 19th May 1963, p. G7
The Washington Post, 24th May 1964, p. G4
The Washington Post, 17th May 1966, p. D12