Misty Copeland
American Ballet Theatre Studio Company (2000-2001)
American Ballet Theatre: Corps de Ballet (2001-2007), Soloist (2007-2015), Principal (2015-present)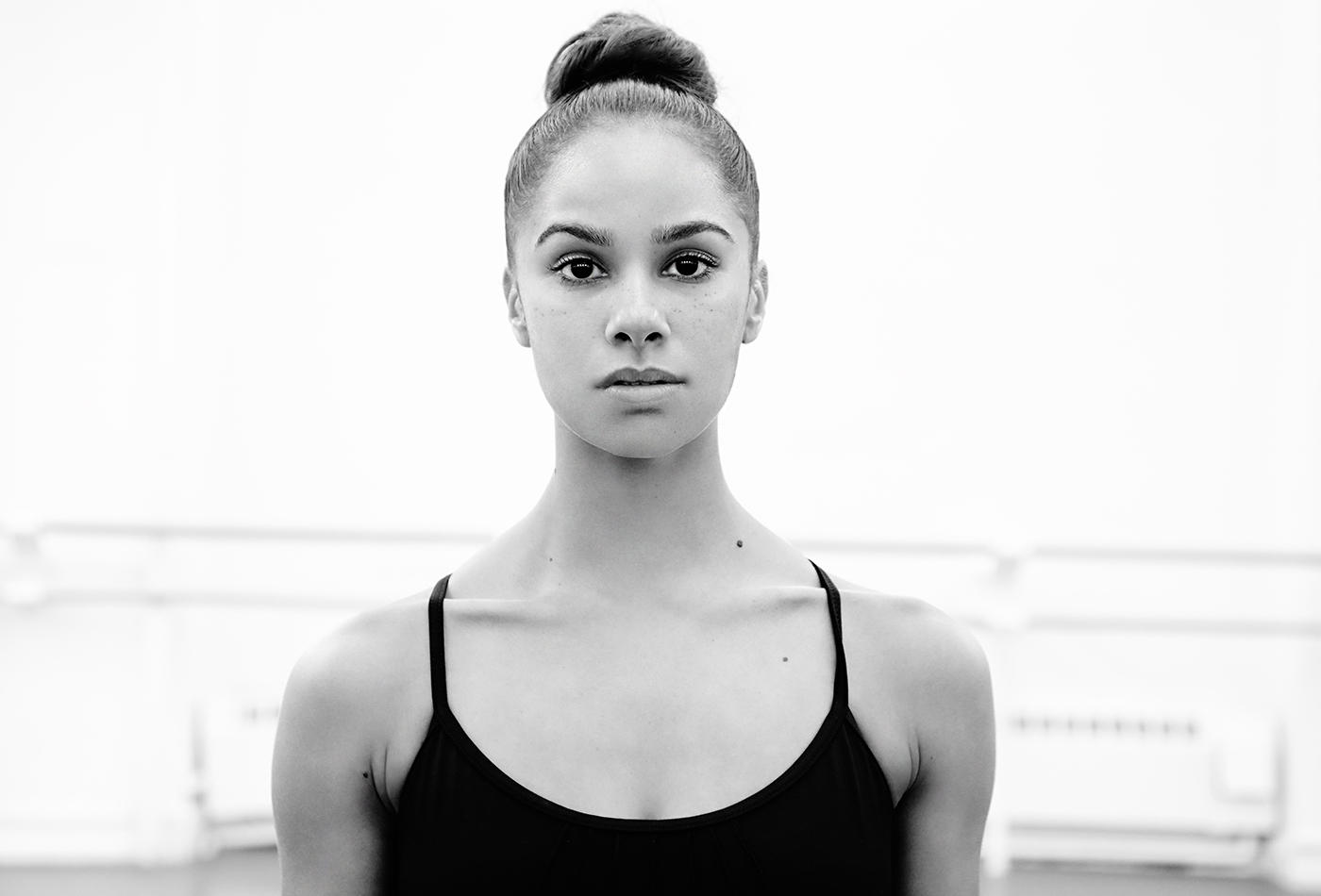 Misty Copeland joined ABT's Studio Company in September 2000 and joined American Ballet Theatre as a member of the corps de ballet in April 2001. She was appointed to soloist in August 2007 and principal dancer in August 2015. Her roles with the company include Gamzatti, a Shade, and the Lead D'Jampe in La Bayadère; Milkmaid in The Bright Stream; the Autumn Fairy in Frederick Ashton's Cinderella; Blossom in James Kudelka's Cinderella; Swanilda and the Mazurka Lady in Coppélia; Gulnare and an Odalisque in Le Corsaire; Mercedes, Queen of the Dryads, the lead gypsy, and a flower girl in Don Quixote; the Masks in Christopher Wheeldon's VIII; the Firebird in Alexei Ratmansky's Firebird; Flower Girl in Gaîté Parisienne; Zulma and the peasant pas de deux in Giselle; Queen of Shemakhan in The Golden Cockerel; the Waltz in Les Sylphides; Lescaut's Mistress in Manon; Clara, Columbine, and one of The Nutcracker's Sisters in Alexei Ratmansky's The Nutcracker; Bianca in Othello; a Gypsy in Petrouchka; the Lead Polovtsian Girl in the Polovtsian Dances from Prince Igor; the Saracen Dancer in Raymonda; Cowgirl in Rodeo; Juliet and a Harlot in Romeo and Juliet; Princess Florine in The Sleeping Beauty; and Odette-Odile, the pas de trios, a cygnet, and the Hungarian Princess in Swan Lake.
She has had lead roles in the Tchaikovsky Pas de Deux, Birthday Offering, Duo Concertant, Bach Partita, The Brahms-Haydn Variations, Monotones I, and Symphonic Variations. She has also been featured in in Airs, Amazed in Burning Dreams, Baker's Dozen, Ballo della Regina, Black Tuesday, The Brahms-Haydn Variations, Brief Fling, Company B, Désir, Gong, Hereafter, In the Upper Room, Overgrown Path, Pretty Good Year, Private Light, Raymonda Divertissements, Sechs Tänze, Sinatra Suite, Sinfonietta, Thirteen Diversions, Within You Without You: A Tribute to George Harrison and workwithinwork.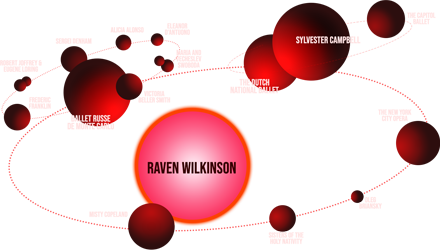 Copeland created His Loss in AfterEffect, the Spanish Dance in Ratmansky's The Nutcracker, the Fairy Fleur de farine (Wheat flower) in Ratmansky's The Sleeping Beauty, and leading roles in C. to C. (Close to Chuck), Dumbarton, Glow – Stop, Her Notes, One of Three, and With a Chance of Rain.
Copeland received the 2008 Leonore Annenberg Fellowship in the Arts and was named National Youth of the Year Ambassador for the Boys & Girls Clubs of America in 2013. In 2014, President Obama appointed Copeland to the President's Council on Fitness, Sports and Nutrition. She is the winner of a 2014 Dance Magazine Award. Copeland is the author of the best-selling memoir, Life in Motion and the children's book Firebird.
Source:
Misty Copeland, American Ballet Theatre


Current website:
See also:
An Unlikely Ballerina, The New Yorker
Misty Copeland Is Promoted to Principal Dancer at American Ballet Theater [sic], The New York Times
Video links:
The power of ballet: Misty Copeland at TEDxGeorgetown
Misty Copeland Dances Romeo + Juliet, Tchaikovsky Pas de Deux & White Swan at Vail Dance 2015
African American ballerina makes history
Watch an Exclusive Clip of Misty Copeland's ​"A Ballerina's Tale" Documentary
We Took A Ballet Class With Misty Copeland | Cover Shoots | SELF
Misty Copeland Solo
Misty Copeland Breaks Ballet's Glass Ceiling
Misty Copeland: The Art of Dance
Misty Copeland Interview on Ballet, Body Image
Social media:
Instagram @mistyonpointe
Twitter @mistyonpointe